If you plan for a trip, Curacao is the best place to visit. There is guaranteed fun when you go with your friends and family. It is popular across the globe as a heaven on Earth. It is a unique place where you can get a better vacation experience. Many people do not know much about interesting islands in the Caribbean. If you are one of them, you must pick the Curacao location to enjoy your holidays.
You must visit this website to plan your trip to Curacao with your friends and family. You must know why it is called heaven on Earth. The following reasons in this write-up will convince you to choose this location. When you spend money on vacation, it must be full of entertainment and endless fun. There is no use in spending money if you are not having fun on your trip. But you will feel good when you visit Curacao due to the following reasons:
1. Easy to Travel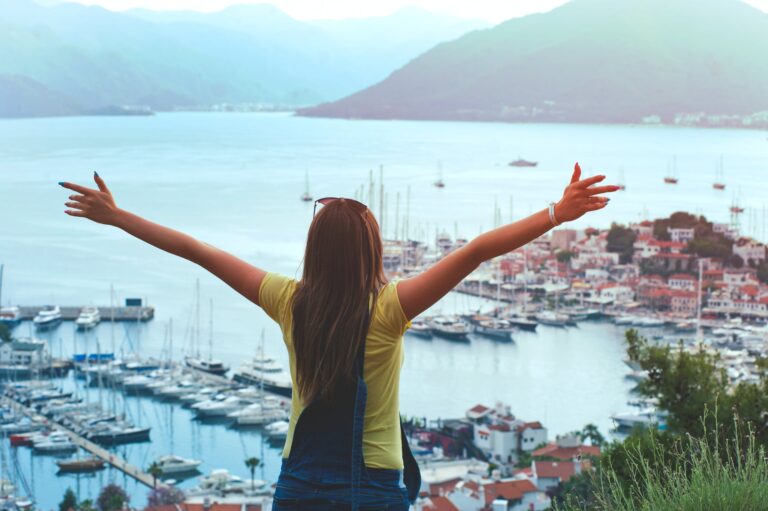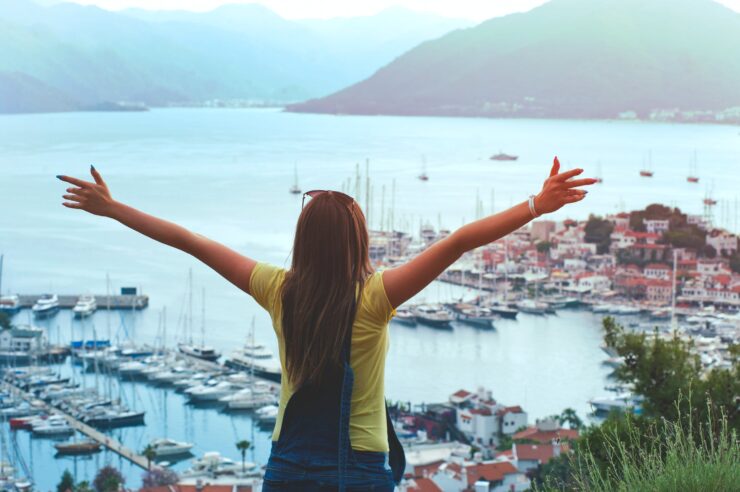 If you want to travel to Curacao from the United States, it is quite easy and convenient. You can take a non-connecting flight and reach your destination directly. The non-stop flights are available on three days, i.e., Monday, Wednesday, and Saturday.
You can plan your vacation at your convenience and reach the destination whenever you want. There is no need to have a visa or written permit, and you can stay there for at least 90 days. But if you belong to Haiti or Cuba nationality, you must show a tourist visa to spend your holidays.
2. Diverse Culture
You can explore a variety of cultures on this island. 160,000 citizens are living in this place from almost 55 cultures. When it comes to knowing its location, it is a part of the Netherlands, in which people of Dutch nationality live there.
They have European passports, and you can explore their culture by meeting and communicating with them. You can enjoy different games and events. This island lies in between many countries and hence, you can find diverse cultures here.
3. Different Languages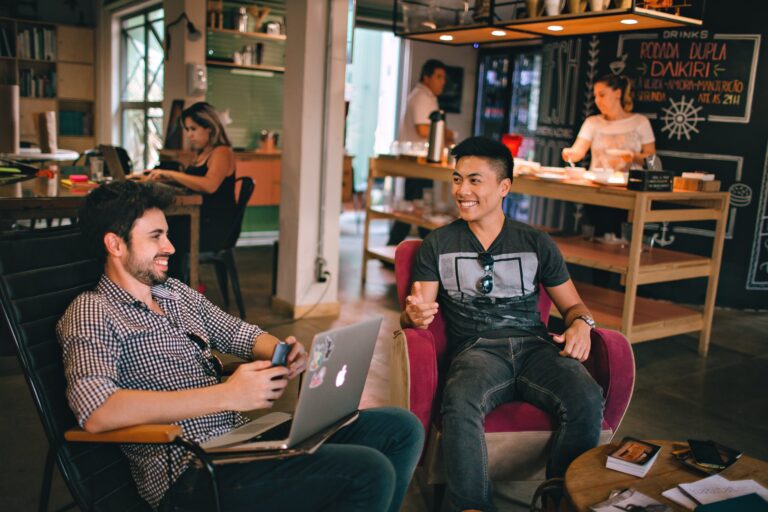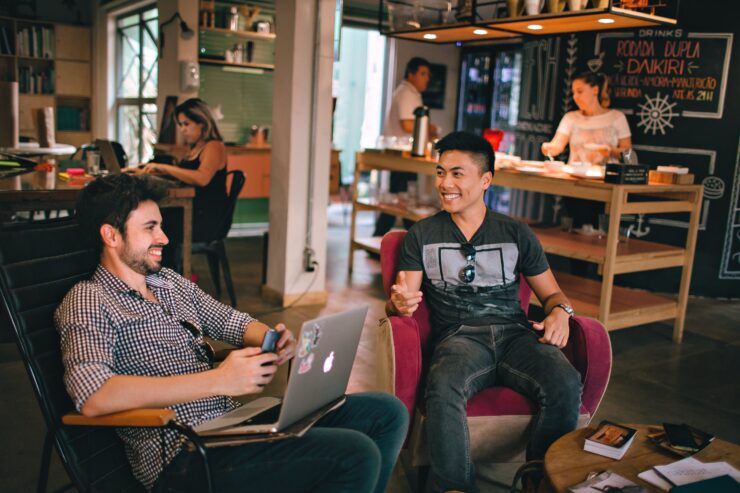 Locals in Curacao speak different languages, and you can easily talk to them. But you will find four common languages, i.e., Papiamentu, Spanish, Dutch, and English. When you are ready to stay there, make sure that you know these languages to communicate them with everyone there.
If you want to go shopping or take a local tour, it is a must to know one of the common languages. When you stay there for a long time, you will start learning other languages for better communication.
4. Delicious Food
If you crave delicious food on vacation, then nothing can beat Curacao. This island has many restaurants, in which you can try new cuisines and get a unique taste. The iguana meat is quite popular there, and you must try it once in your life.
You can taste plenty of delicious soups and chickens. If you are a vegetarian, there are also many foods to experiment with. You can eat different fruits and have tasty juices on this amazing island.
5. Adventure Activities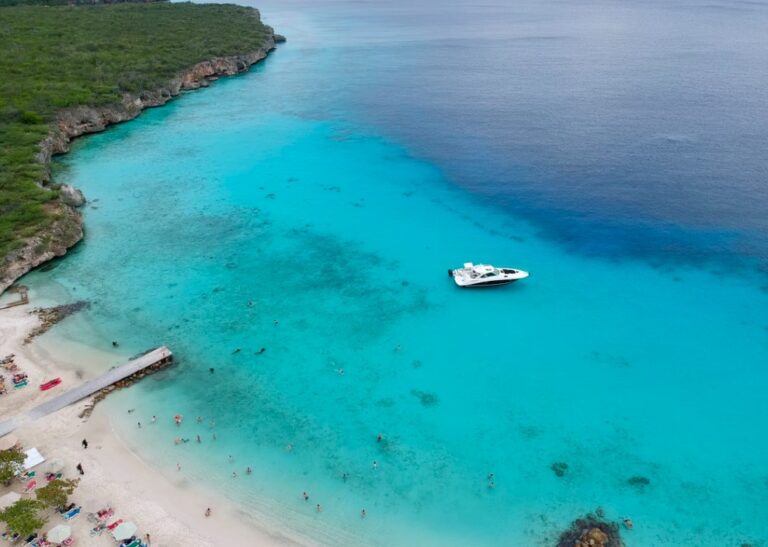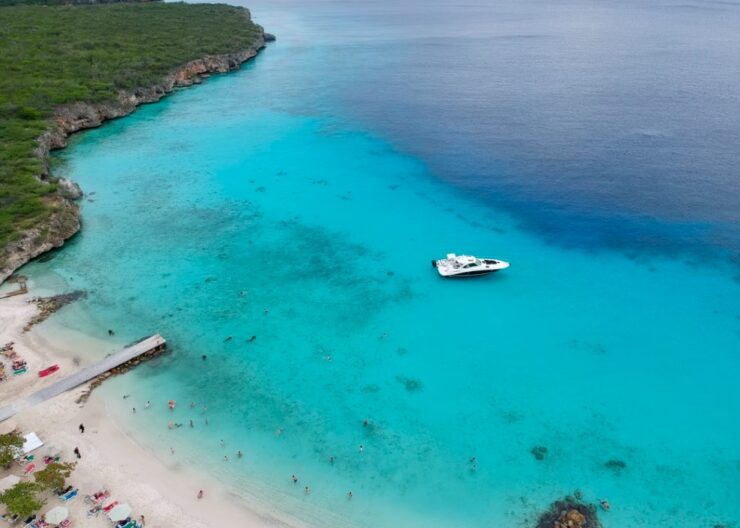 If you are fond of doing adventurous activities, you must visit Curacao. This island allows cliff diving, scuba diving, water activities, and much more. You can spend your whole day doing different adventurous activities on the island.
The biggest ostrich farm on this island is a must to visit for every tourist. Many people try their luck by standing on an ostrich egg and participating in different competitions. It is one of the main reasons for choosing this island in the Caribbean.
6. Heaven for Divers
There are around 35 beaches on this island like heaven for divers. One can explore different beaches and enjoy trade winds. If you love scuba diving, then you must visit this place. You can choose any beach with your swimming costume.
You can jump from the cliff and do several water activities to add fun. If you want to experience the best aqua life, Curacao is the best place for all divers. You can explore aquatic life by diving in crystal-clear water on the island.
7. No Currency Conversion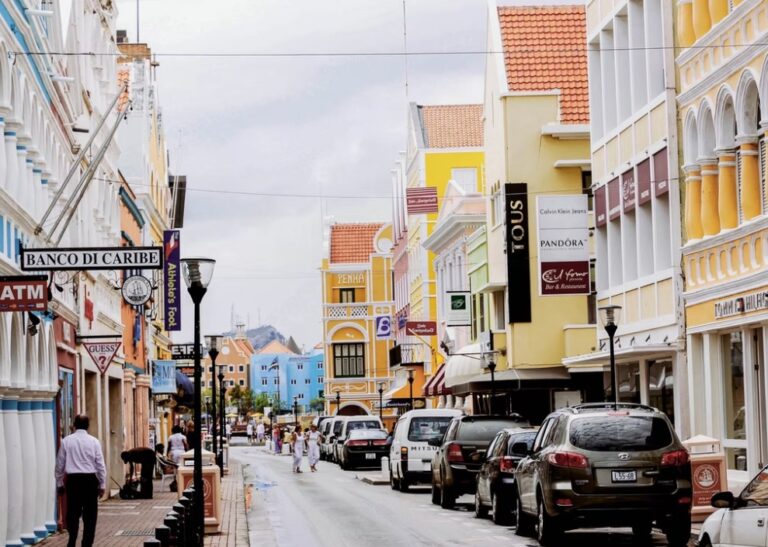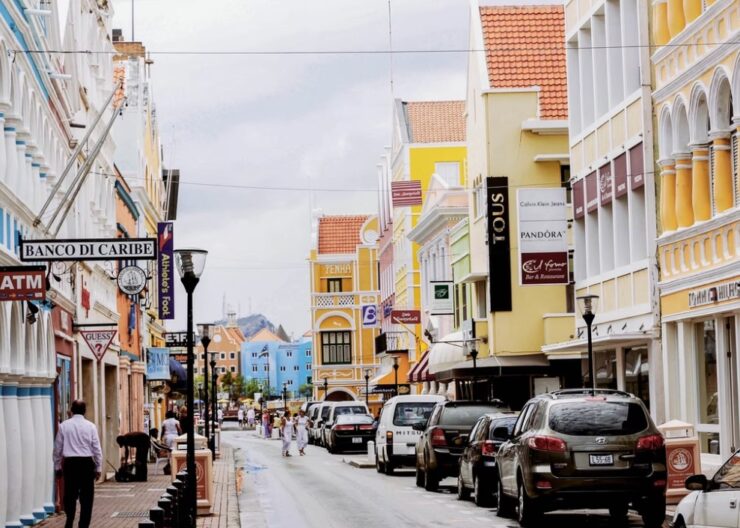 If you live in the United States and visit Curacao, you need to convert dollars into the local currency. You can move freely on the island and spend your currency on anything. This island accepts US dollars without any need to exchange.
But if you belong to another country, you can easily exchange the currency at a good rate. If you have a credit card, you can also use it to make any purchase. But make sure that you must not tip any waiter for their services.
8. Perfect Party Place
Curacao is the perfect party place for every tourist. It is one of the interesting things you can do day and night on this island. If you visit this place with your friends, you can plan for a night party on any beach where you can enjoy different cuisines and drinks.
You can dance all night without any restrictions. You will not get another party place like Curacao in the world. There are no rules that a tourist needs to follow.
The Bottom Line
Many people do not know that Curacao is known as heaven on Earth. It is because it is not a popular island. But you must know about this interesting island. You can come here to explore interesting beaches, delicious food, aquatic life, and more. Consider all the mentioned reasons why this island is called heaven on Earth.
After going through these reasons, you can plan for a trip to Curacao with your friends, family, or spouse. It is worth spending your money on this trip because you will have endless fun and entertainment. These reasons are enough for tourists to come to this place and enjoy their vacation. You must choose this amazing place to spend your holidays and get a chance to explore endless things on this island.