90s trends are coming back with a vengeance! The 90s supplies some of the most iconic looks in history. The '90s were a golden epoch for style and street fashion, which is why 90s apparel continues today. An era praised for effortlessly fashionable aesthetics, the decade gave way to some of the most memorable styles.
Sanctuary says that from camo pants women to bike shorts that can be mixed and matched with ease, it's evident that the 90s have always been a part of many fashionistas' mood boards. To inspire you, here are some of the essential 90s style staples that are still trending today:
Slip dresses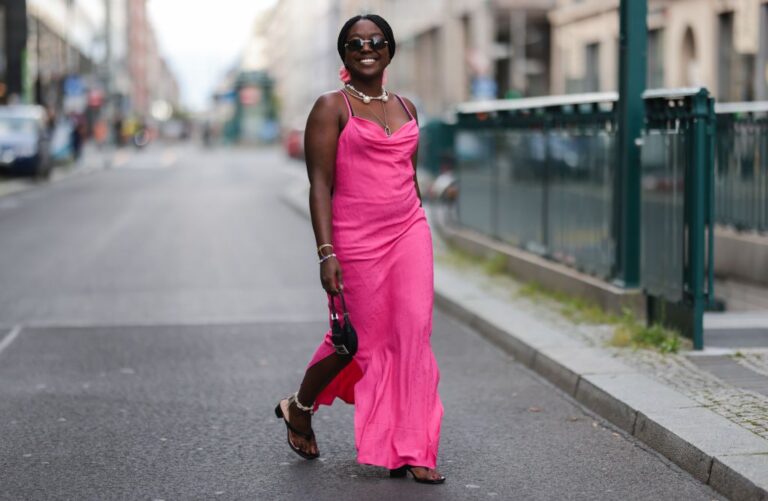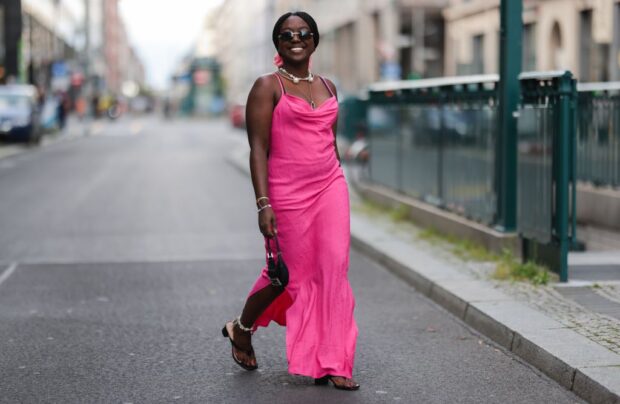 Slip dresses are having a fashion moment and are proving to be one of those fashion staples that will never go out of style. Numerous brands have reintroduced classic silhouettes designed from an array of materials. However, silky satin remains the material of choice for many designers, especially luxury brands.
There's practically nothing not to love about slip dresses. At its core, slip dresses are slinky, figure-hugging, eternally seductive hits. It is crucial to pick the right slip dress for your body type to ensure confidence. You want a cut and style that will flatter your figure; these dresses can be mini, maxi, or anything in between.
Slip dresses can work for both daytime and night. All you have to do is select the right shoes for the occasion. Put on comfortable heels for a date night, or rock some white sneakers for a casual afternoon of delight. If you are interested in going the standard route when styling your slip dress, focus on the details by tying a sweater around your waist, preferably in a brighter shade. For a sexier look, why not go for a lace-trimmed slip dress?
Bike shorts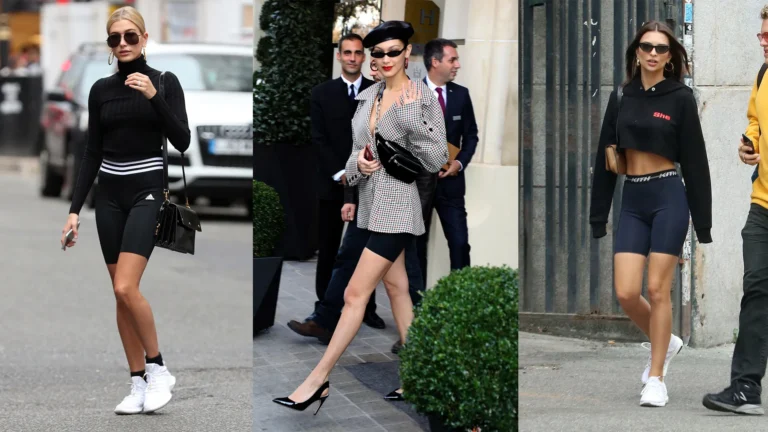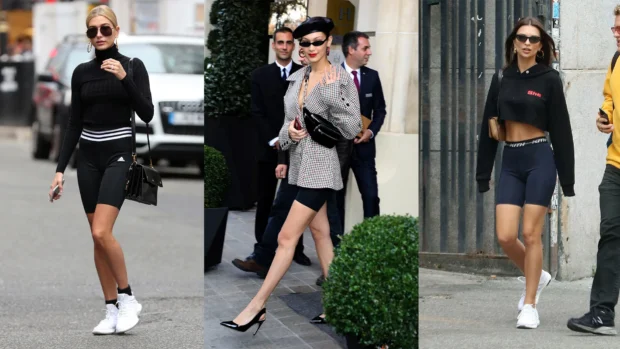 Over the last year or so, skin-tight, elastic shorts in all colors have appeared in collections by different designer brands, including Yeezy and Off-White. In addition, some big celebrities, such as Kim Kardashian, have also helped to propel the trend significantly into the mainstream.
Bike shorts are comfy, practical items that can flawlessly transition through the day-to-day. The gym once reserved bike shorts. However, you can see them paired with jackets and blazers for a more put-together look. Whether gearing up for a night out or stepping out to carry out a few errands, bike shorts are a must-have.
What's so great about bike shorts is that they come in various materials, not just traditional nylon and spandex. You can get bike shorts in stretchable kinds of cotton. Pair the shorts with a small tank top or an oversized t-shirt for an effortlessly cool ensemble.
Camo pants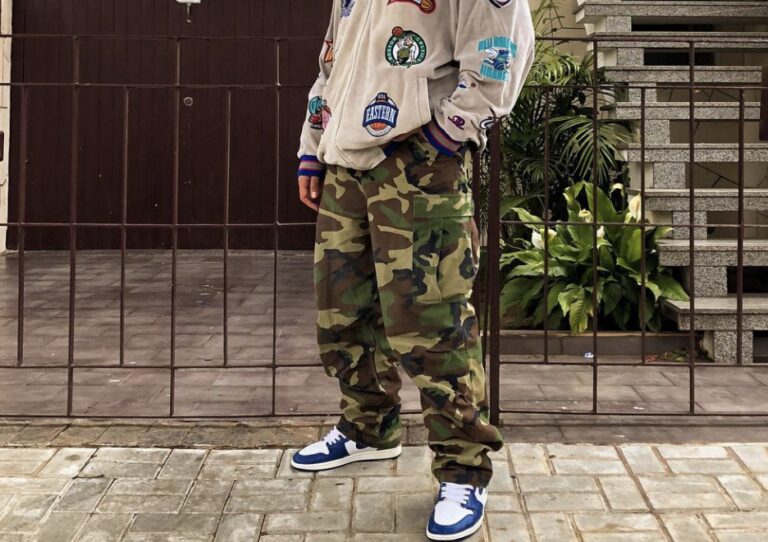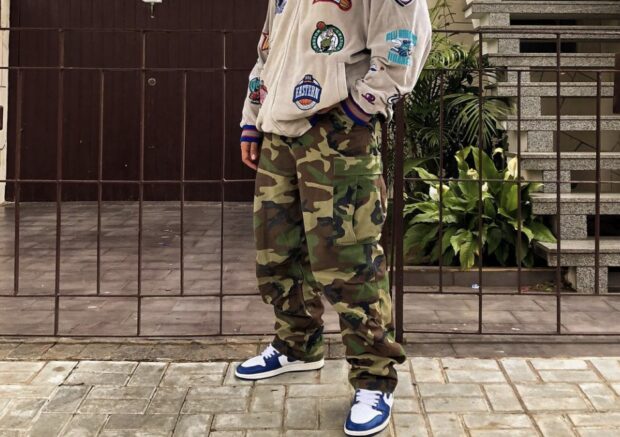 Camo pants for women continue to be a sought-after favorite for many pacesetters. Camo pants work well for all occasions, whether for a fancy gathering or an informal get-together with pals. The camo pants trend may be subtle, but it has a massive advantage because you can quickly put your unique twist to it.
Camo pants naturally radiate a hardcore boldness. As such, one of the best ways to style camo pants for women is to go for a grunge but well-put aesthetic. Style your camo pants with a retro graphic t-shirt and lace-up sneakers for the ultimate streetwear look.
A word of caution. though; avoid wearing your camo pants with animal print because it will make your ensemble appear too busy. Instead, try to keep the rest of your outfit as pattern free as possible. Whenever possible, also consider going for contrasting footwear. Also, it is a good idea to keep your camo pants slim fit so that the length of your pants doesn't paddle on your footwear.
Distressed denim jeans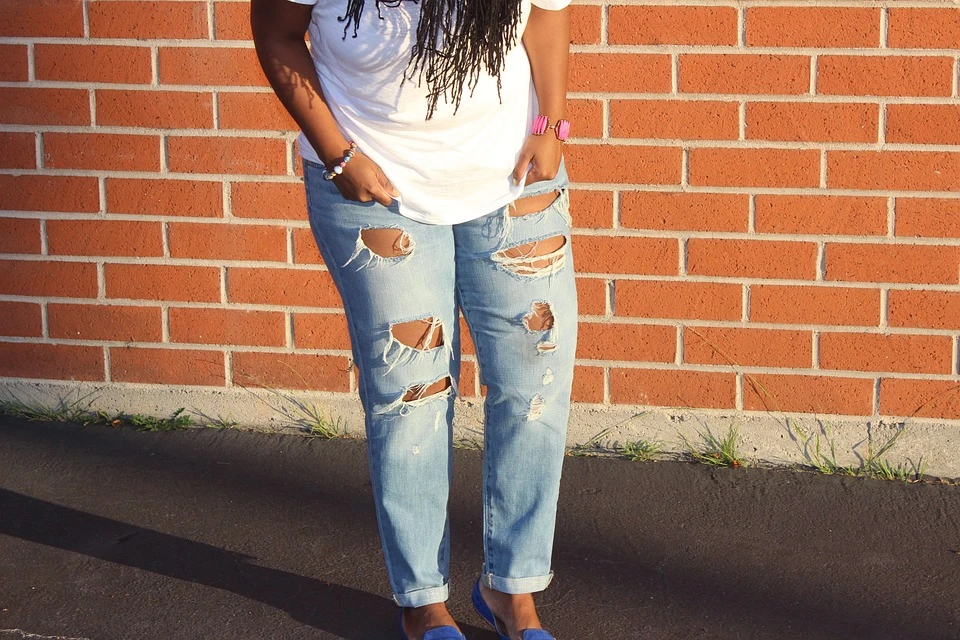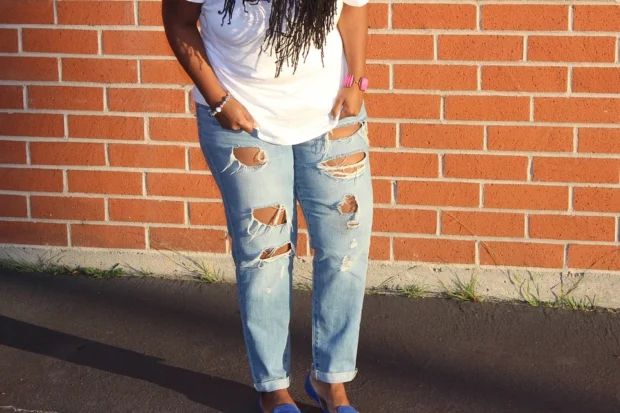 From ripped boyfriend jeans and skirts to skinny jeans and jackets, the distressed denim look is ubiquitous, and it is easy to see why. The ripped look became popularized in the 80s and 90s as part of the punk style trend.
Ripped jeans were a 90s staple that has significantly returned to our closets today. Pulling off the casual piece of wardrobe can be very easy due to their relaxed nature. Whether you want to style your distressed denim up or down, you will always be comfortable, no matter the event or occasion.
Wearing your distressed jeans with a graphic tee will give you a relaxed, casual vibe. And if you want to up the ante, pair your ripped jeans with a nice blazer and colorful pumps, and you'll be red carpet or club-ready. Subtly ripped jeans are also an excellent choice for work. If your office allows casual Fridays, wear your ripped jeans with a plain white shirt and a fitted blazer, and you can easily transition from office to party.
Combat boots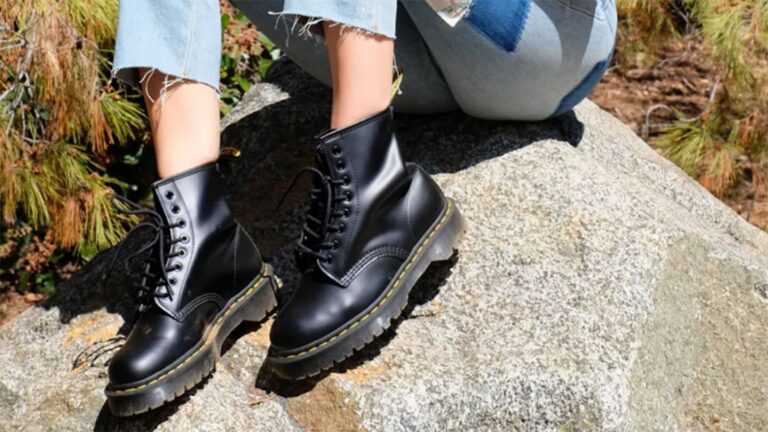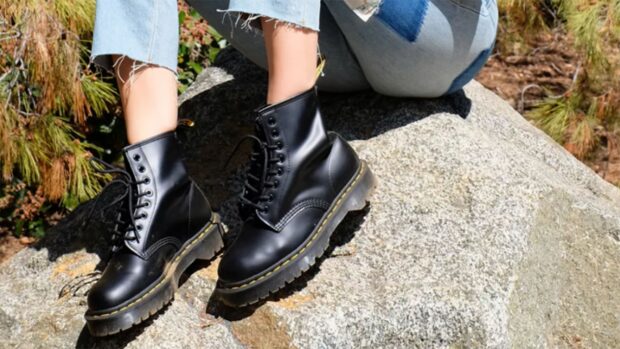 It's boot season! Each year, there is a new style to add to your wardrobe and for winter this year, it's all about the combat boot. Combat boots became immensely popular in the 90s but younger. So fresher brands are making this old trend new again.
If you're interested in buying into this trend, consider going for classic combat boots that remain a grunge staple for a good reason. Equal parts trendy and practical, combat boots will always be a worthy investment. If you love the style and appearance of combat boots, consider spicing up your wardrobe by investing in boots that have a print, bold color, or texture.
Final Thoughts
The '90s were some of the most extraordinary times for pop culture, music, and fashion. However, the range of clothing styles that became popularized in the 90s is so vast, from ripped denim to bike shorts, this list compiled above is by no means exhaustive.
When you envision 90s clothing, a few things immediately spring to mind. While the 90s styles are varied, they have one thing in common- they are all universal and highly cost-effective. The 90s items listed above can also be easily accessed online or via brick-and-mortar stores.