Whether you are relocating, shipping a new car out of state or opening a new branch, you will have to ship your company car at some point. Yet, many business owners only think about car shipping the moment they have to do it. For many, car shipping is an overwhelming and expensive process. But it won't be that way with the proper planning. Once you understand the ropes of auto shipping, you can quickly ship your company cars. If you are shipping your company cars for the first time, this 2023 car shipping guide will talk you through every step of the car shipping process.
Familiarize Yourself With The Different Shipping Methods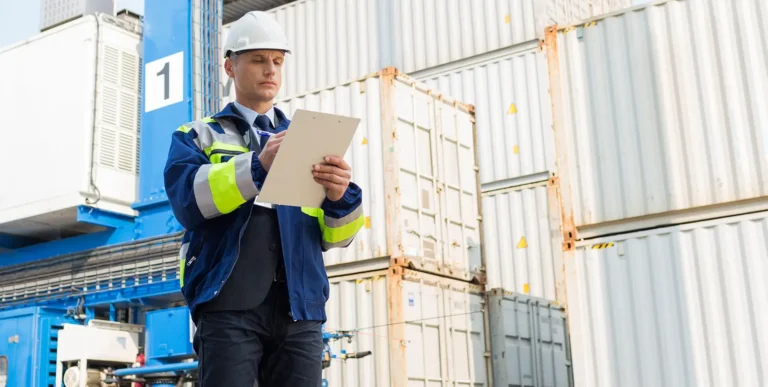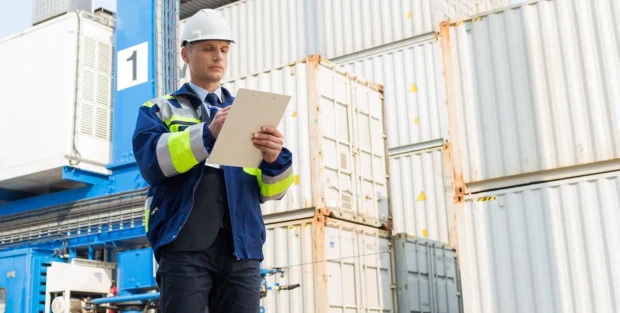 The first thing you will notice when you try to ship your company cars is that there are different auto-shipping methods. Understanding how each process works and its pros and cons will help you make an informed decision. So, let's discuss the most common auto-shipping methods in detail below.
Terminal To Terminal Shipping
Terminal-to-terminal shipping is not as convenient as other car transport methods. If you choose this method, you must drop off your vehicle at a terminal near the pickup point. You will also have to pick it up at a terminal near your preferred delivery location. In most cases, terminal-to-terminal auto shipping takes twice as long as other shipping methods like door-to-door shipping. This is because your company cars might have to wait a few days at a terminal until there are adequate cars to fill a truck.
Standby Auto Shipping
Standby auto shipping is the ideal method for those who might not be able to afford other shipping methods. With standby auto shipping, you can get the lowest price on the market. However, it's not so common since most shipping companies prefer other profitable methods. In fact, many shippers only provide this service if they drive through your area and have enough space. It might also take up to several months to ship your car.
Auto Shipping By Rail
Car Shipping by rail is precisely as it sounds. You load your vehicle on a train and transport it as rail cargo. It's perhaps the safest shipping method. However, it's not the fastest. Besides, it is not the best option if you live in an area with limited rail infrastructure. Even if you have rail infrastructure in your area, you will still have to pick up your car at the railway station and drive it to the final destination.
Private Driving Options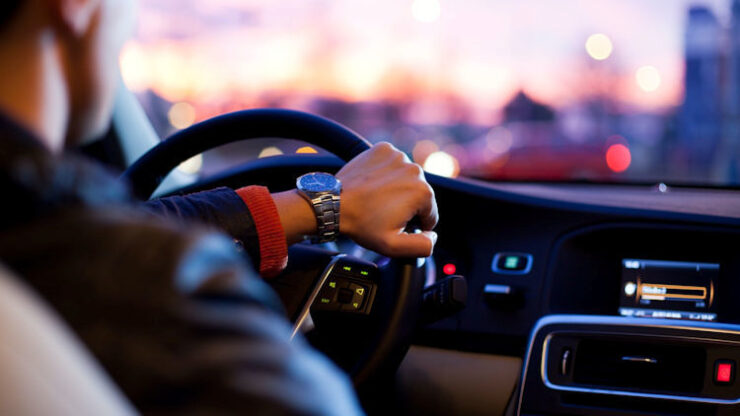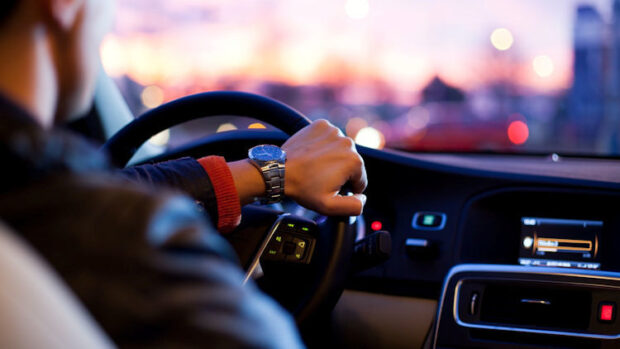 A private driving option is the ideal car shipping method for those who want more control over the shipping process. Unlike other car shipping methods, drivers don't need to make stopovers to unload or load other vehicles. Additionally, the private drivers will keep you in the loop every step of the way. If you have company drivers, that may be the most cost-effective way of transporting your vehicles. You can also turn to a reputable marketplace to find qualified drivers ready to transport your cars at a fee. Alternatively, enlist the services of professional drive-away services that have qualified drivers. However, this method is likely to put miles on your car.
Working With a Car Transporter
According to the US Department of Transportation, commercial car transporters can transport up to nine vehicles at a time. This means that you are likely to get better rates. Moreover, auto transport companies allow you to choose between open and enclosed carriers. Open carriers are cheaper but expose your vehicles to the elements. As a result, an enclosed carrier might be the best option if you want more protection.
Door-To-Door Service
Door-to-door service is probably the most convenient car shipping method for individuals and companies. This is because it allows you to pick your preferred address for your company cars to be picked up and dropped off. It not only makes the car shipping process easy but also helps you save valuable time. If you choose door-to-door car transport, you can sit back and wait for your company cars to be delivered.
Understand Common Car Transport Terms
When shipping your company cars, you will encounter various new terms. Familiarizing yourself with these terms will make the process easier.
Auto Shipping Companies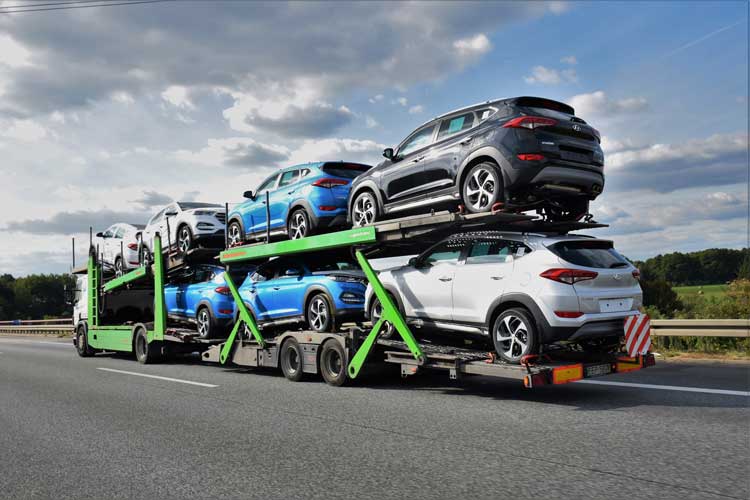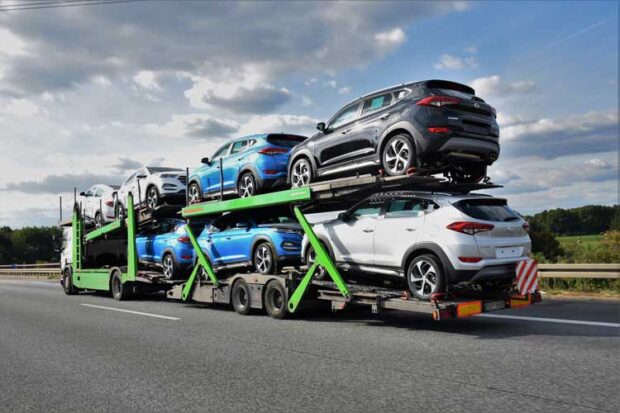 Car transport companies are licensed companies with open or closed carriers designed to ship cars from point A to point B. There are dozens of car transport companies, and you should choose one that suits your individual needs and preferences.
Car Transport Brokers
Brokers are entities or individuals with an extensive network of car transport companies. It is best to note that car transport brokers don't have their carriers. Instead, they strive to link clients with car transport companies.
Drop-Off Window
Auto shipping companies set drop-off dates beforehand to make the car shipping process convenient for everyone. This is what is known as the drop-off window.
Bill Of Lading
Bill of lading or BOL is documentation that car shipping companies issue. This document includes crucial information about your company cars, such as the condition of the vehicles and proof of pickup and delivery.
Co-Loading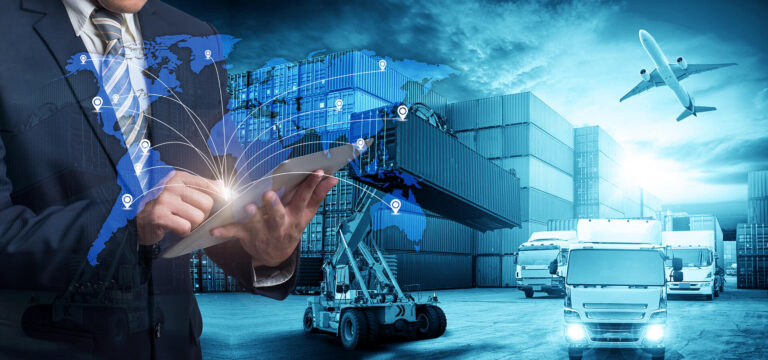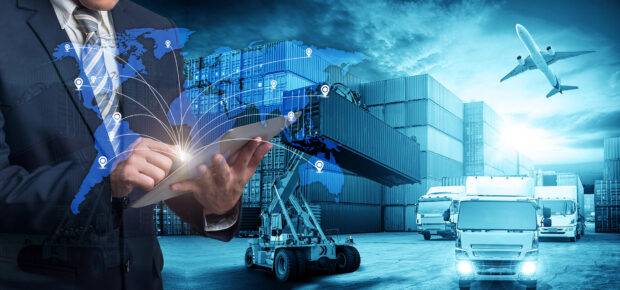 Co-loading is an auto shipping method that allows car transporters to load more than one vehicle in one carrier to cut transportation costs.
Cut-Off Time
The car transport company you will work with will provide a cut-off time detailing the latest date for delivering your car.
Diversion
The term diversion is used to notify clients that the route for a shipment in transit has been changed.
Choose The Best Auto Shipping Company
Now that you know how auto shipping works, it's time to find an auto shipping company that suits your needs and budget. In order to do that, you must consider various factors, including:
Registration and licensing
Insurance
Car Shipping quotes
Experience
Reviews
Car shipping can be intimidating and overwhelming. Luckily, you can make the process easier and cost-effective by familiarizing yourself with different car shipping methods and terms. We hope this comprehensive car shipping guide has answered all your questions about auto transportation for companies.