Keeping your home up and tidy can be a hard task itself, and once you add the maintenance of your floors and tiles you are in for a time-consuming process. Tiles are usually durable if built and done right in the first place, but they can be tricky and not as durable when they come in contact with heavy furniture. How many times have your chairs or your dining table damaged the floor and left the marks? Chair legs scuff and mark the floor over and over again, but it is up to you to protect your tiles with the right approach. Keep on reading as we suggest some practical options down below.
How to stop your chairs from scratching your tile floor? Top 8 ways
1. Check your chair legs for damage
Most chairs have plastic pads or protective bumpers on the bottom of the legs to prevent scuffs and scratches. These can be practical and will come in handy, but they will wear off as time goes on, making your sitting uncomfortable and possibly damaging your floor. Inspect your chairs and check out to see if the padding is missing or if it is broken. In case it is, consider doing some renovating or shopping for new furniture.
PS: you can also purchase new and affordable pads, we will recommend an amazing store at the end of the article.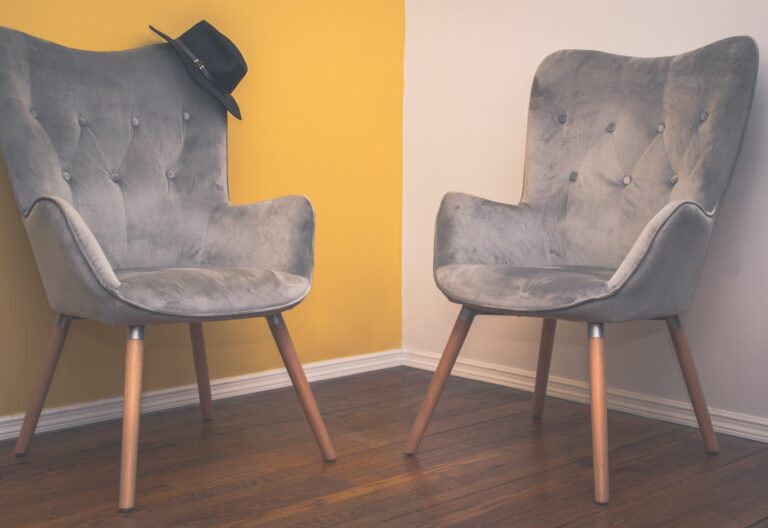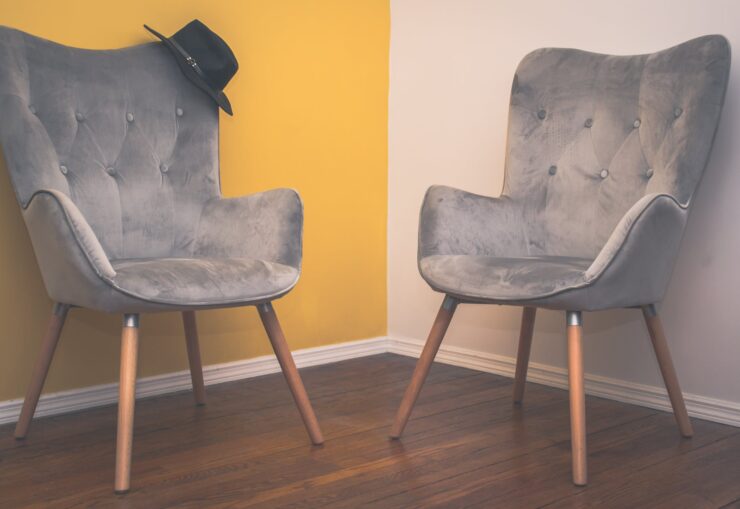 2. Add a rug to this corner to protect it
An area rug large enough to span several feet beyond the tablespace could be a good idea and trick to follow. You can fully protect your floor from chair marks with a thick, long, and sturdy type of carpet. Rugs can also hide spills (if there are any), and you can also enjoy the fashionable aspects of this aesthetically pleasing approach. If you can make your rug fit with ease in this corner and if your budget is flexible consider protecting your tiles in this way and make the atmosphere a lot more pleasant and lively!
3. You might have to fix your floors
In case the damage is quite obvious and visible you should consider replacing your floors. Although it is not a budget-friendly solution it is a must-do if everything else fails and if your floor is already in a bad shape. Meanwhile, you can put floor wax on the damaged part of your floor, but still, consider switching up tiles in 2-5 years since floor wax is not as trustworthy or lengthy of a solution. If you have just moved in and your flat or your house requires some renovation and maintenance, consider investing upfront. Your future self will thank you.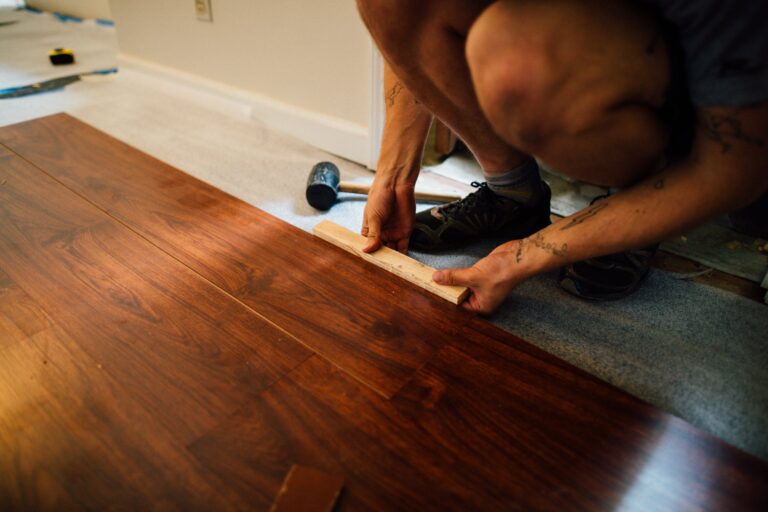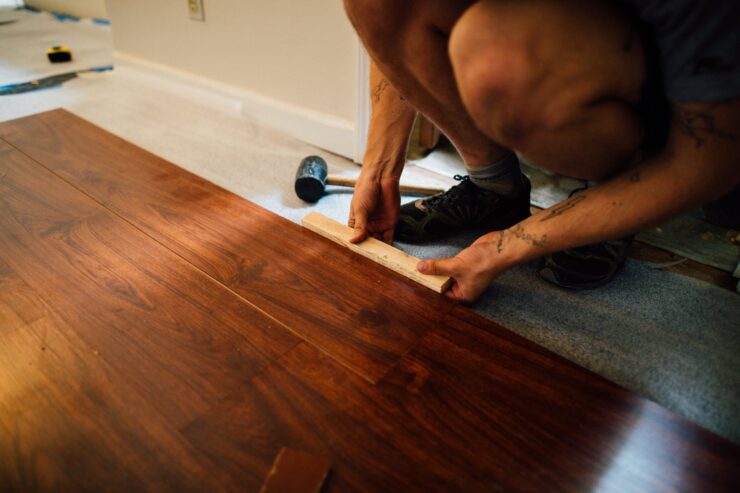 4. Have a careful approach early on
Rather than pushing or dragging around your furniture when redecorating, it's always best to physically pick up the piece of furniture and reposition it. If you are still in the clear when it comes to visible marks make sure that you take this piece of advice and apply it everywhere you go, and with every room that you're in. If you can't pick up the furniture on your own you should ask for help.
Do not be clumsy and don't neglect the issue. Carefully move around your chairs, your bed, couch, or your table and find a sturdy surface and a tough area that can handle the weight without you damaging the tiles.
5. You can get furniture with wheels where convenient
If there are furniture options where wheels can come in handy, why not consider it? Although it might not be a stylish option it is definitely a practical solution that one can opt for. For instance, office chairs can look good when purchased with wheels. These might not work or look as stylish in your living room, so play around with the outcome and interior design. Furniture with wheels should be taken care of and lubed up every here and there so that it doesn't leave small scratches or start to make squeaky noise.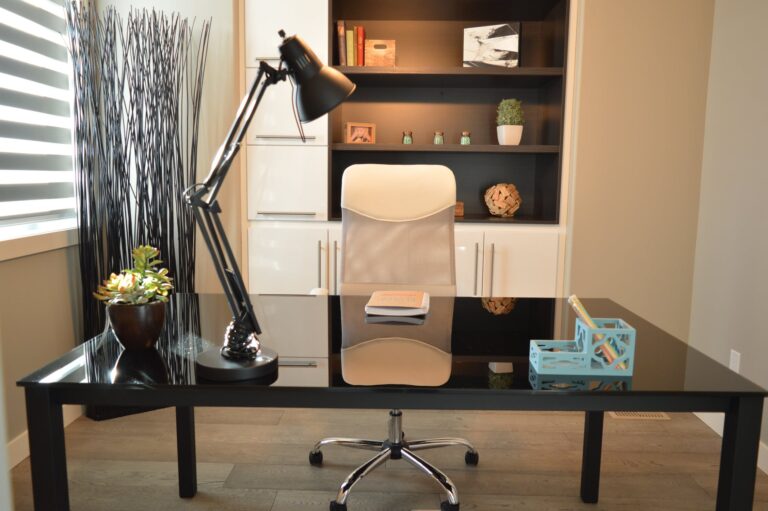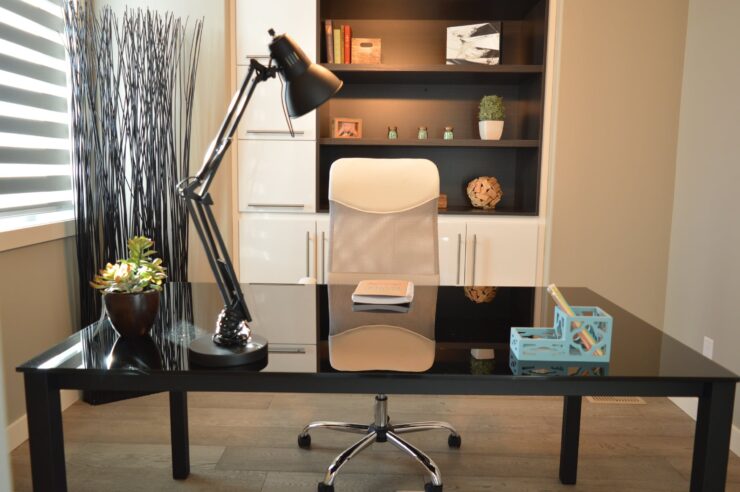 6. Get yourself a chair mat
For office chairs, you could also consider getting a chair mat and placing it right beneath your furniture, especially your chairs. You can go for smooth or cleated kinds that will protect your hardwood floors, tile, vinyl, or linoleum. Chair mats will vary in price, so make sure to find something that suits you and that is within your budget. You can go for PVC, polycarbonate, tempered glass, and similar fabrics for your mat. You will enjoy this solution only for your office, why not give it a go for durability reasons? Although it might not look stylish or innovative, it is definitely practical and worth trying out.
7. You can wrap the bottom with rubber
Do you want to play around with thick and protective rubber? If you need to protect your tiles firmly, and you don't really care about the aesthetic part, you should wrap the bottom of the frame of your furniture with rubber. Rubber is a good choice and solution for beds and bigger (heavier) types of furniture that need that additional layer of protection. It is also a quick two-minute task to do + it is super affordable as well. Just make sure that you find thick and high-quality rubber that you can install and place beneath the legs of your chair or your bed.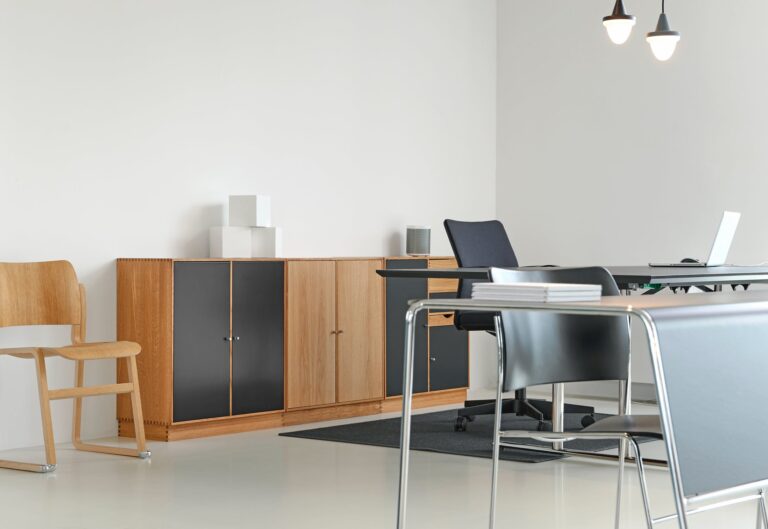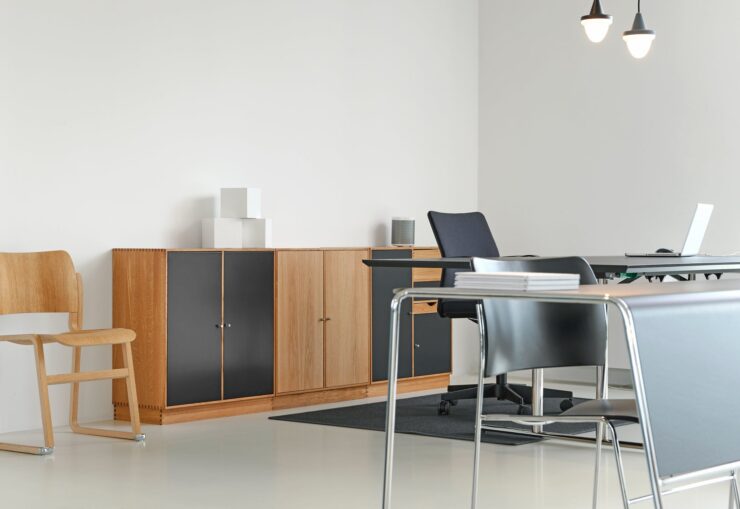 8. Fix the legs on your own
If you want an affordable solution and you're trying to DIY the process, check out this website. On there, you can browse through replacement protective tools for different kinds of chairs, such as wooden legs, tubular frames, steel leg round, steel leg square, and other kinds. On this page, you will also find all manuals for measuring and assembling your purchased products on your own and in a couple of minutes! Can't find the right information? Simply contact the customer service and they will help you in no time.