Dinner sets are something that can be gifted on any occasion and bought as a part of a hobby as well. The numerous plates and cups of different materials with different designs and colors are very appealing to the eye. Those dinner sets are attractive, but when choosing one for every day then, you would opt for a durable and wear-resistant one. One such material for dinner sets is bone china which is very popular, sustainable, durable, and wear-resistant. The bone china dinner sets come with the advantage that, whether for a special occasion or regular use, its smooth finish and elegant look suits all purposes.
When you first step out in the market, it can be hard for you to determine what dinner set you should buy. Here your intentions are to buy that set that has good material. Read below to know why a bone china dinner set might be the right fit for you.
Benefits Of Bone China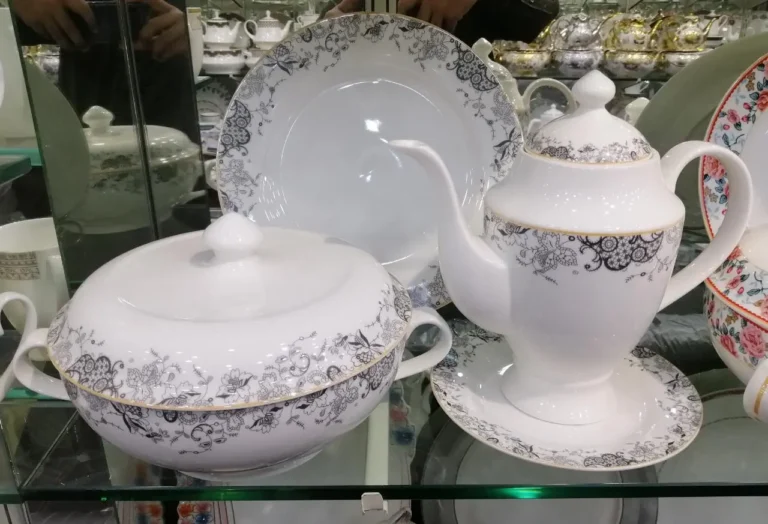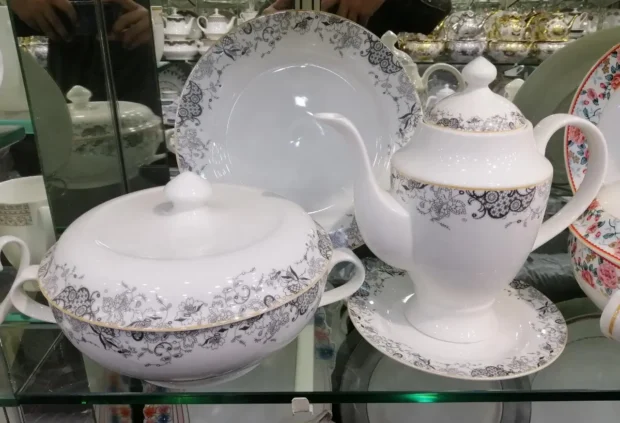 Any material which is used to make dinner sets has a few sets of specialty. These specialties could be of the looks, use, or design. Bone China is one such material with specialties for its looks, use, and how it can be designed. With its popularity and unique characteristics, it's proven to have various benefits that are advantageous for everyone, for daily use or special occasions. Below is a list of benefits that will help you understand its characteristics better.
1. Resistant To Chipping And Breaking
Dinner sets made of Bone China have very fine and smooth finishes, all because granny particles are stuck to each other with great force. Due to this, after they are polished and sent to the markets, they are resistant to any shipping and breaking, be it in the box or while using it.
2. Safe In Microwave
This material's special property is that it does not react to the waves inside the microwave. Due to this, it doesn't break or blast inside the microwave. Any type of food beat in a bone china cup or plate would be as good as in any other special microwave utensil. The only difference would be that the bone china utensils could be used regularly, whereas special utensils are avoided for regular use.
3. Safe In Oven
It is well known for being microwave safe, but since it's not specifically made for microwaves or ovens, bone china material is also safe for the oven. It is because it is the natural characteristic of the material. It can be used regularly for dinner purposes and can also be used to heat up the food on the plate.
4. Safe In Dishwasher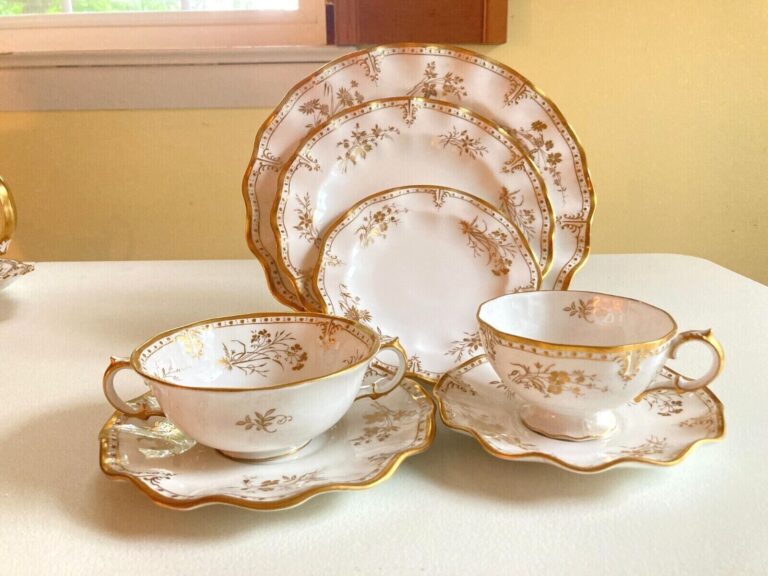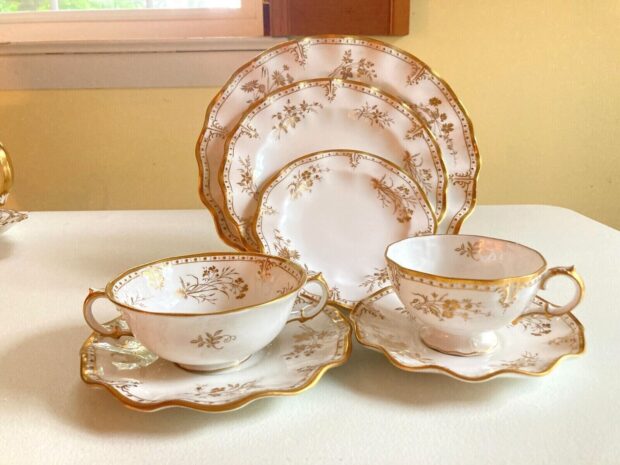 Just like any other dishes, bone china dishes are similar. If kept properly with the right care and method, it would do no harm to the dishwasher or have any chips or broken parts.
How To Clean Bone China Dinner Sets?
There are various people who do not own a dishwasher and have doubts about how they can clean their bone china dinner sets. Just like any other dinner set, you can normally clean it. But in some cases, it might be harsh or scratch the surface of the dishware. In such cases, you can use an alternative or follow some basic steps to ensure that your dish where scratchless and clean.
The alternative that you use depends on the kind of stains it has or whether it is normal cleaning. If it has stains, you could submerge it and one cup of hot vinegar for a few hours to remove all the stains. You can also use a baking soda paste made with water, leave it for a few minutes, and rub it off.
Conclusion
In our everyday life, we use various utensils and equipment. To ensure that we do not consume toxic or unhealthy particles. Here you must ensure that your dishware is made up of natural and non-toxic substances. Bone China is one such material that is not only beneficial for regular purposes but is beneficial for the body, as well as it contains large amounts of calcium phosphate.