Singapore Bali Holiday Tour is a great chance to restore life; whether you are a honeymoon couple or an adventurous family, the 7 Days 6 Nights Singapore Bali Package will allow you to live life to the fullest. A family who wants to spend their holidays in Singapore and Bali will definitely book a tour package as genuine nomadians do not travel in a slick manner. The complete travel plans and elaborative packages inclusion of Singapore Bali Holiday Tour are curated by the professionals who strive to keep your experience high.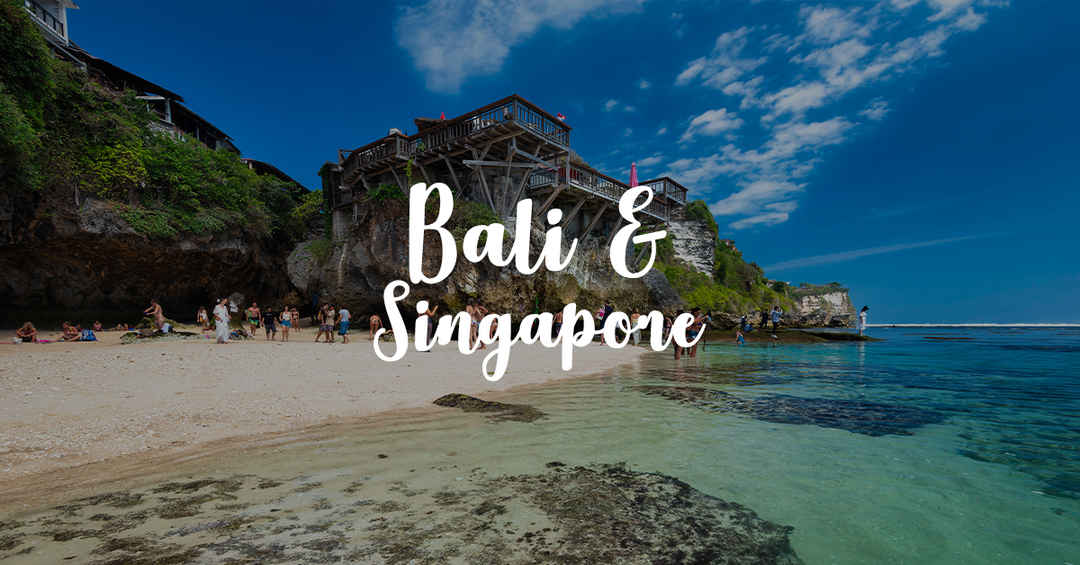 This Singapore and Bali tour beginning is with a three-day exploration of Bali. Bali seems like the lap of the divine where every place will refresh you. Bali tourism is famous for active volcanoes and soul-stealing rice fields. Every year thousands of Indian tourists come to Bali for spending their holidays because it is the cheapest island in Indonesia with immense beauty. During the 3-day Bali excursion, you will relax in the culinary lakes of Kintamani and Ubud and participate in exciting sports at Tanjung Beach.
The second phase of the trip starts with visit to Singapore's famous places, including exploring Sentosa Island and a visit to the world-famous Universal Studios. You will experience night safari on the first night in Singapore.
So are you ready to go on this incredible journey that many people are only dreaming of? If yes then pack your bags to explore the most beautiful holiday destinations in east Asia.
Check the Singapore with Bali tour highlights here:
Tour Duration: 6N/7D
Package Cost: 85,000/Person
Theme: City Tour
Travel Style: Group / Family / Friends
Day Wise Singapore Bali Holiday Tour Itinerary
Below is a detailed explanation of your travel plan, which includes essential experiences. You will have some free time every day, which you use in any way you like. Breakfast and dinner should not be issue with prior reservations.
Day 1: Welcome to Bali
Flights to Bali are available from major cities of India, including Chennai, Mumbai, and Bangalore, and other places. Upon landing at Bali International Airport, our representative will welcome you and send in resort by AC car. Have your first dinner in Bali and relax at the lovely resort.
Day 2: Ubud and Kintamani Full-Day Tour
On the second day, early in the morning, we will go to Gunung Kawi, a local pilgrimage site. Gunung Kawi is a mythical rocky temple whose refreshing springs and lush green mountains inspire travelers to sojourn. We chose morning time because Gunung will keep you energized for the rest of the day. Directly from Gunung Kawi, we will haul you to the mysterious mountains of Kintamani, this place gives you the experience of ultimate relaxation. You can sit at one place and admire the natural charisma of Bali. Our next stop is Ubud, a lovely town surrounded by rainforests; the rice fields here are the main tourist attraction. You will never get worn out in Bali, but the sun must set, so come back to the hotel for dinner.
Day 3: Tanjung Benoa Beach and Kuta
Two of Bali's most delightful beaches will focus on our exploration today, going first to Tanjung Benoa Beach. Tanjung Beach offers a beautiful atmosphere of exciting sea sports like parasailing, banana boat, and jet ski. As promised, we have left the afternoon free for you to enter the market or chat with the local people in the nearby villages. The evening, time is for Kuta, we will head in a luxurious car in the cultural center of Bali, which delivers perfect nightlife for party freaks.
Day 4: Singapore – Evening Night Safari
After leaving Bali, now Singapore Lion City will handle your exhilaration. Singapore tourism includes many wonders, of which the Nocturnal Zoo Night Safari and Sentosa Island are the main attractions. After exhausting the day's journey, you will be taken to the world of the nocturnes; you will love to interfere in the life of animals through an open tram at night. Apart from the mammals, the insect species here will also entertain you, and we will end this with a cultural night show. You'll get a free hotel transfer, so eat and relax.
Day 5: Sentosa Island Trip
Another day in Singapore that will test your enthusiasm is divided this day into two parts: for Singapore city tour. The remaining part is for living the magical world of Sentosa Island. The tour will begin with the By the Bay Garden a magical world full of wonders with a magnificent air bridge. The Merlion Statue is your proof of being in Singapore, so don't forget to take a selfie with it.
We will take the cable car to Sentosa Island by air, which provides great entertainment for the family. Sentosa Island is the perfect place to get acquainted with the life of the water. Here you can have fun with the dolphins or just relax while watching the insect kingdom frolic in the air.
The evening's laser fire show at Sentosa Island is the main attraction for the locals, marking the end of a blazing day.
Day 6: Thrilling Universal Studios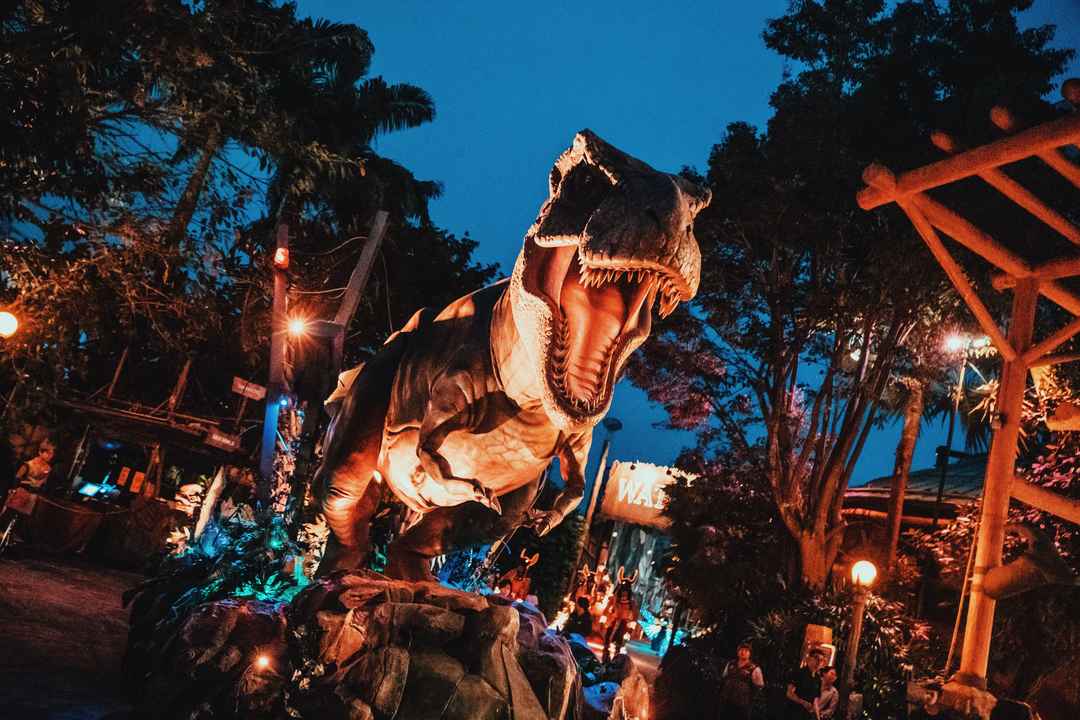 Who among us would not want to live the world of Hollywood up close? The prime attraction of Singapore is Universal Studios, a theme park located on Sentosa Island, in which the characters and sets of famous Hollywood films enthrall you. Apart from this, you can enjoy many rides which are great to have fun with a family.
Day 7: End of The Trip
So during the last 6 days, you have been wandering from the mesmerizing mountains of Bali to the breathtaking places of Singapore. And now is the time to settle this experience in your heart. It is the last day of the Singapore Bali Holiday Tour. Have breakfast at the hotel, and you will be taken to your destination on a free domestic flight.
So, this Singapore Bali tour package is absolutely value-for-money. Moreover, if you want to customize it according to your needs, the Roaming Routes travel manager will help you out. Roaming routes doesn't charge any package cancelation at any point. So get yourself out of the house and see the world sitting on the shoulders of roaming routes.