The dinosaurs as extinct creatures are fun on their own, the ability to fly and their cool looks are amazing. That is why every kid is being fascinated by them. In addition, they are often displayed in various colors, which attracts their attention even more.
While the kids are still young, we can use the dinosaurs as a sample of many activities for entertainment, and education as well. Almost every kid has the desire to learn everything about these creatures and name them all.
With so many different activities like reading stories for them or creating dinosaurs from clay, to visiting museums your child will have a lot of fun. However, when it comes to selecting the right activity for your kid, you might have a tough time. That is why we have made this article where we will show you a couple of dinosaur activities and crafts for toddlers and preschoolers.
1. Creating masks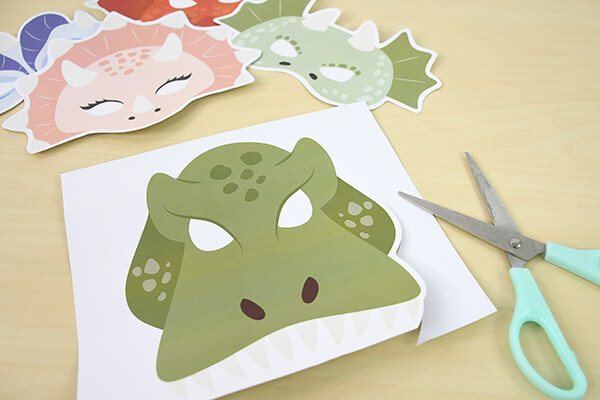 An activity that your kid should find interesting enough is creating masks. Since there are a lot of materials that you can perform this, you should have no problems. However, one of the easiest methods is with paper plates. Since they are circular already, your kid can color them up how they want it, and add spikes and teeth. If they want to create an advanced mask, they can cut the plates in shape, or make them using thicker paper.
This can be something that you can do when your kid's friends come through, so it can be done like a group project. That way, they will have an entertaining activity, while all you have to do is observe them.
2. Let them dig for bones
One of the most interesting things that you can let your child do is to look for bones. Although you will need to be prepared, it is a really interesting activity which makes them feel like they are scientists.
For this project, you will need to purchase dinosaur bones and a pack of sand. Place the toy bones, and cover them with sand. All you need to do is let your kid use digging tools to find all the bones that have been covered. In addition, when they get skilled enough, you can play a game where they try to guess whose bones they have dug, and try to guess the creature correctly.
3. Show them how dinosaurs are being born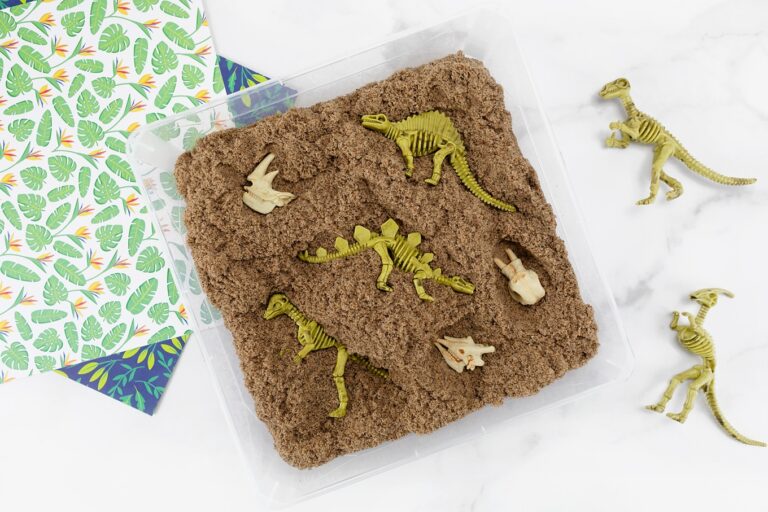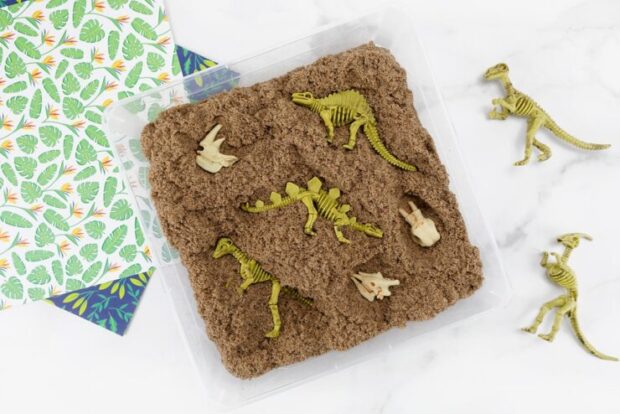 The whole story of how these creatures are being born and how they reproduce is fun even for adults. There are many activities that you can do, which show the process from an interesting perspective. Any game that has eggs involved should be sufficient. They can try to match the creature with the egg or try to play a game of hatching.
However, the easiest thing that you can do is get balloons and put a dinosaur toy inside them. Fill them up with water and freeze them. When the time comes for you to play, you can take them out and cut the balloon. That way, you will be having a frozen egg which they can wait to melt down and have a toy pop out. This shows the process of the creatures coming alive from the eggs and we are sure your kid will enjoy it.
4. Playing with toys
Maybe the most exciting thing to do as a child is playing with the toys that you have gotten recently. If your kid shows interest in such a field, make sure that you get them enough interesting toys so they can play with them regularly.
As a field that many kids find interesting, there are many items that you can purchase for your youngster. You can start will small figures of the popular creatures, so they learn how to tell all the interesting names. In addition, getting jumbo dinosaur toys for them will make them the happiest. They will be able to create a playground with every creature and play with them simultaneously, so click here to find dinosaur toys in different sizes and sets.
Another thing that you can do is decorate their room with flying creatures such as pterodactyls. Just hang them using a thread, and it will create a unique experience for your youngster.
5. Creating art from prints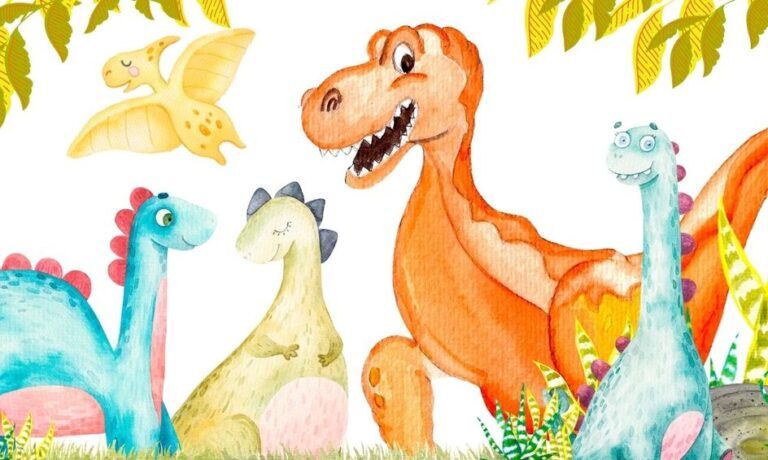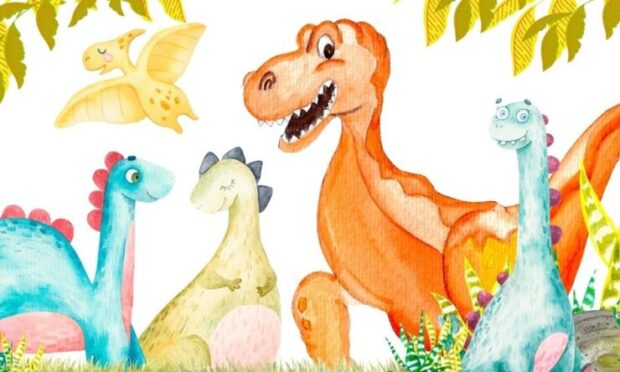 Another relatively easy activity that your child can enjoy, and you don't need to purchase a lot of things for is print arts. All you will need to acquire is paper, and colors that are not harmful to the skin. You lay the papers, and your kid should color their palms. When they press their handprint, the majority of the dinosaur's body is already being done. To finish the piece, all they need to do is draw the neck and all the small details, including spikes, dots, and teeth.
6. Making dinosaurs from clay
One of the advanced crafts that your child can do usually in preschool age is making a dinosaur from clay. This can be a challenge, but it is a really interesting process, where you can see your kid's imagination, and how skilled they are.
Playing with clay is a process that requires patience, and creativity. If your kid has both of these, the results from this activity will be nice enough to place them in your home as decorations. That way, you can admire his work in many years that follow, and they can remember this forever.
7. Crafting soaps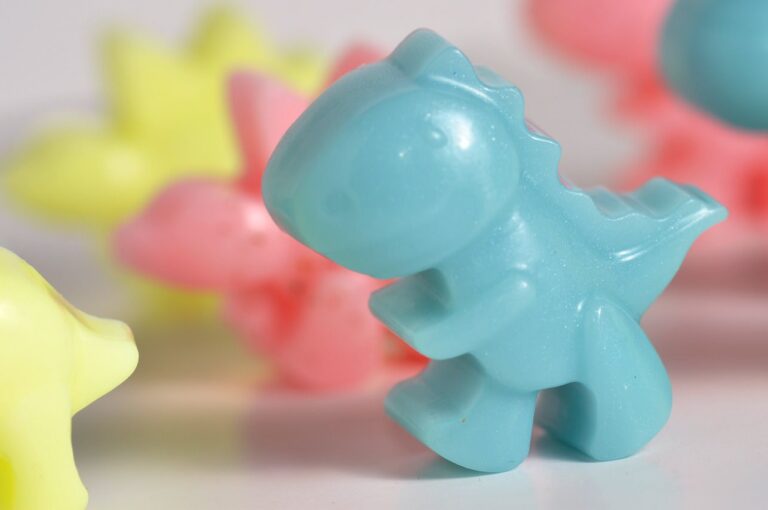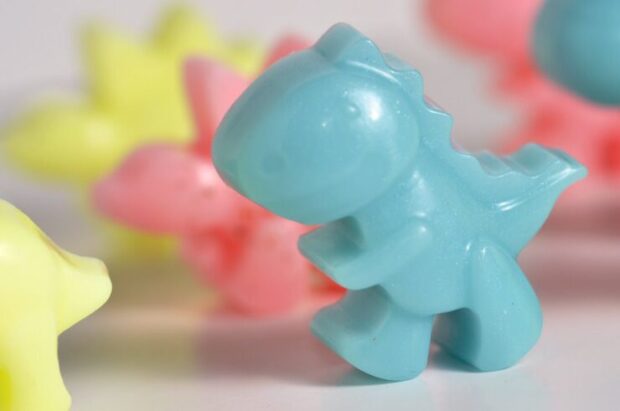 Teaching your children about their hygienic habits while they are still young is an essential process in their lives. That can be done easily if you involve soaps that have something interesting on them. For example, creating the soap on your own can be an activity that you will both enjoy while involving a dinosaur theme.
All you will need are molds that have such figures, and all the essential material that you put in a block of soap. Mix everything, and pour that into the container. After some time, you will have soap specifically made for your child, which they will love using, and practice washing their hands properly.
8. Involving them in the kitchen
Lastly, you can do something pretty interesting while showing them their way in the kitchen. Sure, everything has to be observed for the safety of your youngster, however, this is an activity that is fun for everyone involved.
All you need to do is prep cookie dough, and let your children put the though in a cutter with a dinosaur shape. After having them baked, your child will surely enjoy eating what they have prepared, especially because the form of the cookie will be a creature they have been so fascinated about.