Doctors and chemists had derived the application of medicines from early times when they used leaves, seeds, bark, and many elements of nature to heal wounds and diseases. They are the real healers of human pain & suffering.
From the traditional historical times till date, we have believed that pills and surgeries are the only things that can solve health conditions and ailments. But, there is a border aspect when it comes to curing mental and health diseases.
There are several elements in our surroundings that can treat various disorders and poor health conditions people face. One such form of these elements is art. Art is a proven therapy to give a sense of relief to people. Several art therapies are growing nowadays at a sublime rate.
It is unknown to many people that paints and paintings on canvas by numbers can act as an excellent provider of therapeutic benefits. To give acceleration to these therapeutic benefits through visual art by painting by numbers, PaintByNumbersOnline is a great platform for promoting talent. People can buy elegant canvas paintings at the lowest rates from here.
What is Painting By Numbers?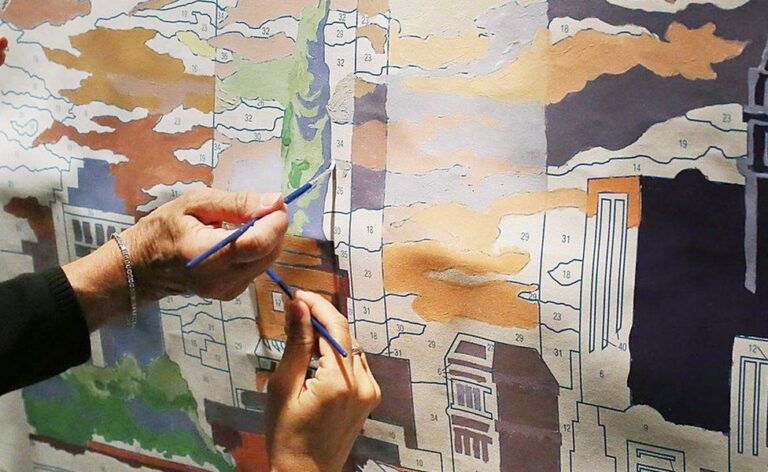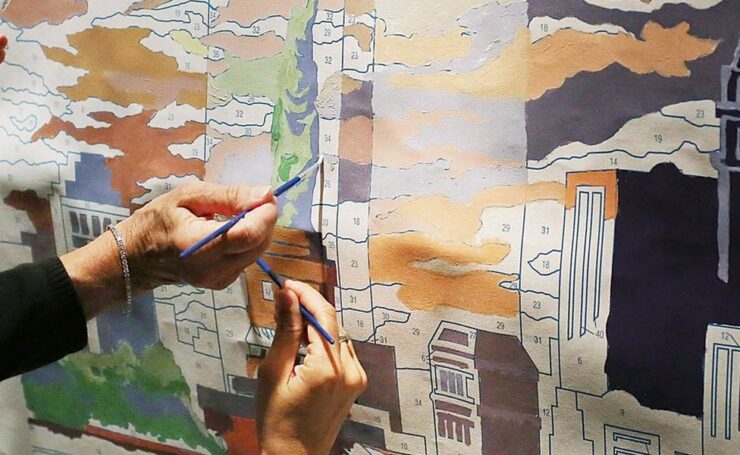 Painting by numbers refers to the practice of painting the canvas that is divided into different sections. These sections and paint color containers are marked with numbers.
A section is numbered with the same number that is given to the paint color. For example: If section 2 is to be painted with blue color, the blue color paint bottle is marked with the number '2'.
These paintings by numbers, when purchased, have kits that include paint colors. The kit also gives a ready-made compartmentalized and numbered canvas along with the paint colors. It does not require formulating or drafting any drawing on a canvas. The painting only requires filling the right colors in the right compartments.
6 Therapeutic Advantages of Paint By Numbers
The following points highlight the important therapeutic benefits of painting by numbers:
1. Lowers Stress Level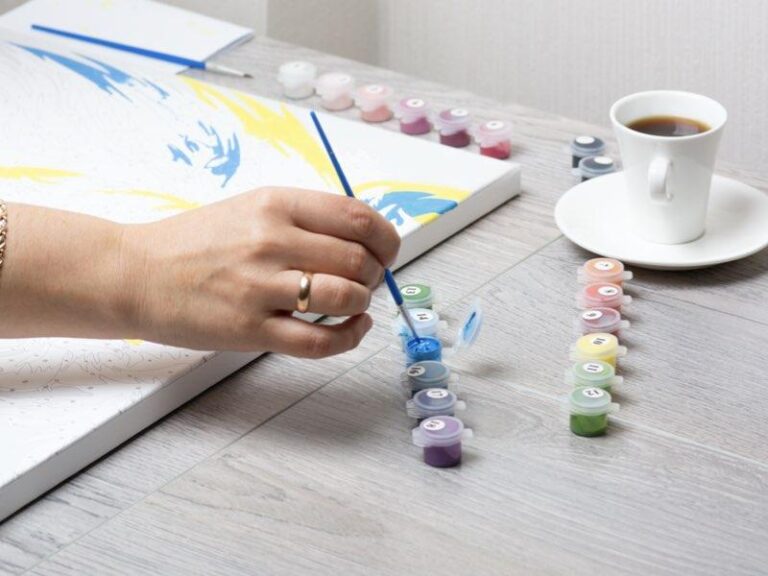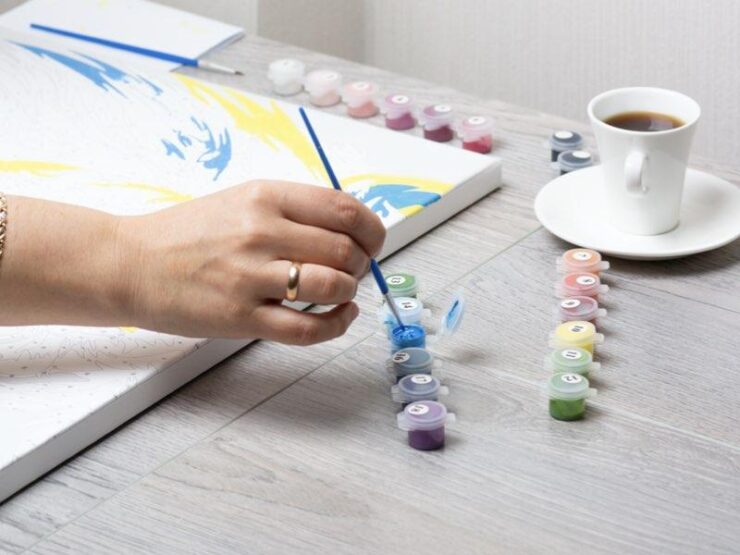 Every person goes through ups and downs in their life. During their lowest times, they feel left out and stressed. Sometimes even medicines and physiotherapies do not work. But, painting by numbers is a great technique to decrease stress levels.
It can help relieve intense anxiety levels by giving the mind a much-required relaxation. When all the colors are filled on the canvas as per the number allotment, it gives a smoothening effect on a person's mental strain. This results in a pressure-free and positive mind.
2. Hones & Sharpens the Memory Power
Painting by numbers is an exceptional practice to bolster and enhance a person's memory power. It aids in improving catching power. The number painting provides the person with great conceptual visualization and execution. It lowers the chances of memory loss or diseases involving memory.
It is very popular that art is a great form of expressing one's thoughts, ideas, and notions. Painting by numbers also implements this idea where it helps open up and release inner thoughts. It can be a great way of conveying personality traits.
3. Powers Problem Solving and Critical Thinking Skills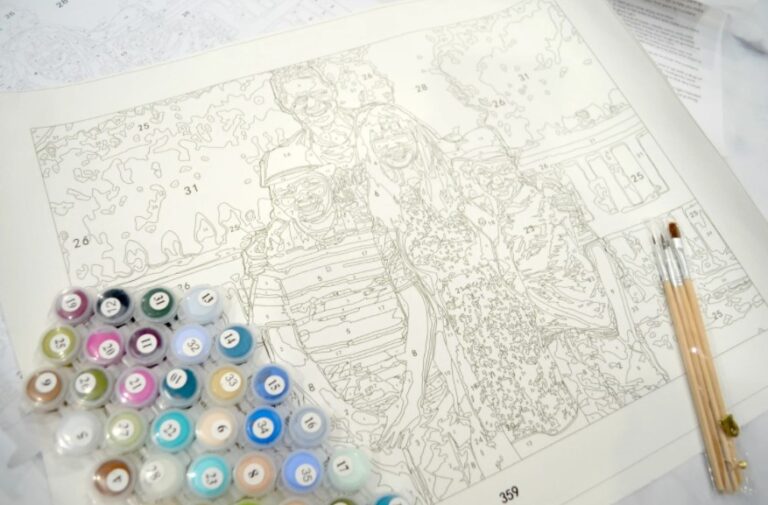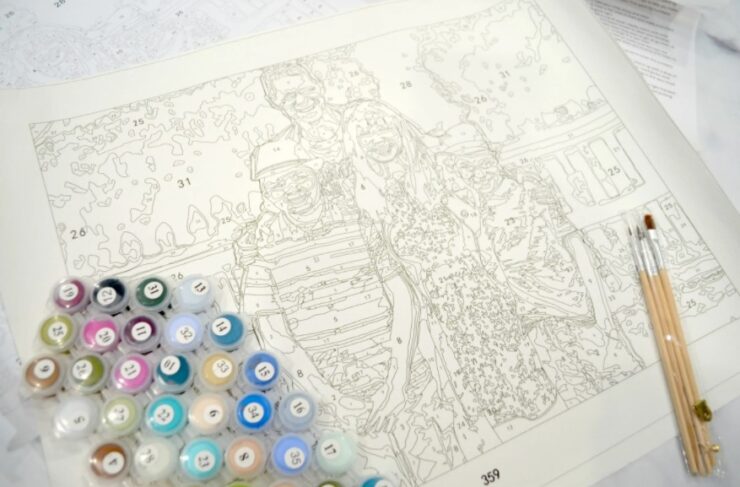 Ideas and creativity are the two most vital organs in any art form. An artist tries his best to give life to the painting or art he is involved in. It requires several skills, including creative skills, critical thinking skills, and problem-solving techniques.
When a person fills the sections numerically framed, there are possibilities of unexpected outcomes like filling paint out of the compartment, unexpected shapes & designs, etc. In such situations, artists have to decide how to solve the problem or the unexpected outcome.
It not only builds creativity but also enhances quick decision-making skills. Painting by numbers gives the artist a much-needed boost to their motor skills. Holding the paintbrush at a very stiff angle for a long duration enhances the grip as well as muscle power.
4. Enhances Growth in Terms of Creativity
The most crucial advantage of painting by numbers is – it is an amazing boost to creative skills and self-confidence. The art is not so tough, but it fosters the creativity level of the artist. After the successful completion of a painting, a person will have an exceptional level of confidence and motivation.
It is also said that painting is a decent activity for right-brained people (people who have their right brain more active than the other one). The more one practices and learns painting with the help of numbers, the more creativity he gains.
5. Gives Life & Growth to Emotions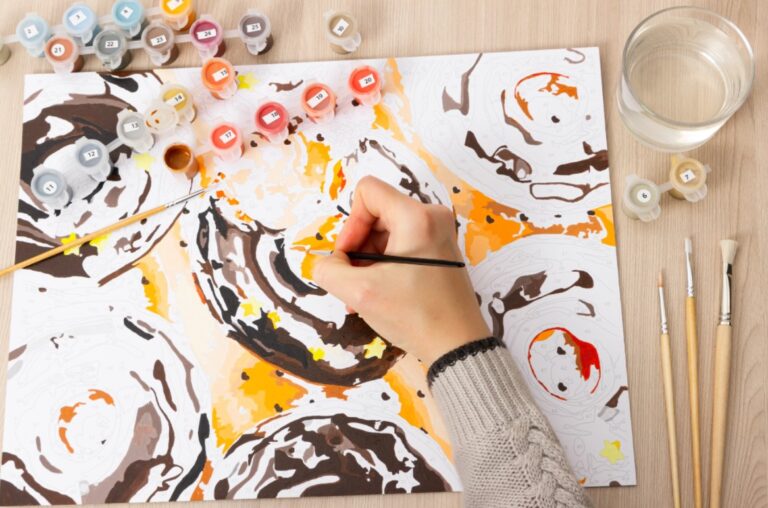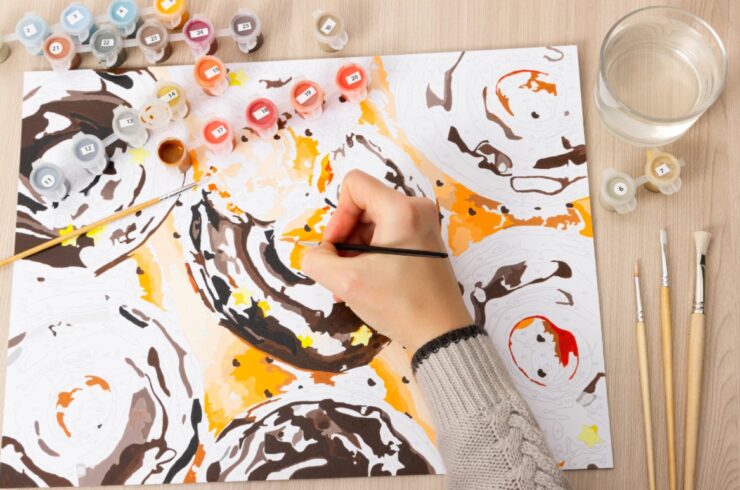 Since childhood, it has been taught that different colors signify different emotions and feelings. Apart from emotions, various color combinations highlight the personality characteristics of people. While painting by numbers, the artist critically analyzes the variation in their moods and emotions.
Today, doctors, physicians, and psychologists advise artwork and painting for people who face harsh physiological experiences or extreme depression. It is known to be a virtual presentation of emotions.
Painting gives the emotional intelligence quotient a trigger. It leads to a careful interpretation of innermost hidden emotions such as happiness, gloom, pain, nervousness, etc. In other words, it can play a key role in introspection.
6. Shaping Hopeful Attitude
When an artist is completely involved in painting, there is a very intense focus and coordination level that cannot be understandable by a normal person. There is a lot of time to reflect on life and thoughts. It helps the artist be more creative, thereby leading to an optimistic approach towards several aspects of life.
When a person finishes the artwork, the appreciation they receive boosts their morale and inner confidence level. As the artist involves himself in painting, he gathers more positive vibes. Eventually, the toxicity and negative thoughts vanish over time. Therefore, people tend to take painting as an early hobby at the school level itself.
Creativity is omnipresent in every form. Art is merely a communicating element. Moreover, in art, painting by numbers is a small aspect that gives a perfect solution to therapeutic and mental problems. Check out more art ideas online