Every woman deserves the perfect dress; the dress that makes her look and feel like a million dollars; the dress that she's always happy to step out in whatever the occasion. 
Unfortunately, finding that perfect dress can be a lot more difficult than you might think. That's why we've put together this guide to the perfect dress and how to get it.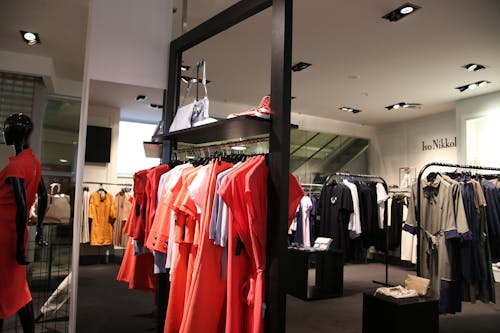 Get the right shop
A lot of women don't realise that Indian and Pakistani dresses, or Salwar Kameez, as they are often known, are not the same. Pakistani dresses, like the ones you will see at House of Faiza, tend to be longer and more floaty than the Indian versions, so before you do anything else, be clear what kind of dress you want, and a find a shop that sells it. This is basic advice, but it will make your shopping trips, or online shopping efforts, that bit much easier.
Look for authentic embellishments
If you want to buy the most beautiful dress possible, then you should look out for authentic Pakistani embroidery flourishes like gota, masnat and gota. These touches all make Pakistani dresses, not only more authentic but more attractive because the embroidery tends to be very delicate and feminine.
Here's how to spot each one:
Zardozi
Zardosi embroidery uses a mixture of precious stones, metal and pearl to create intricate designs. 
 Masnat
This is a form of patchwork embroidery that is typically created on a velvet cloth. If you've ever been to a Muslim wedding, you will have seen this kind of embroidery all over the place, particularly around the edges of salwar suits.
Gota
This intricate lacework is easily spotted due to its use of brightly coloured woven ribbon details, which add a touch of glamour to any dress.
Now you know a bit more about the most common styles of embroidery you can see on Pakistani dresses, it should be a bit easier to work out what your style is and search for the appropriate terms when you're shopping.
Think about fabric
If you like to look stunning and feel comfortable, the good news is that most Pakistani dresses are made from high-quality natural fabrics like silk, linen and velvet. When you're buying your dress, think about which fabrics make you feel the most comfortable, while also enabling you to look your best, and you should be able to barrow down the huge number of choices to find your perfect dress in no time at all.
Don't forget your personality
We all have our own personalities, some of us are bold and outgoing, while some of us are quieter and more sophisticated. Our dress choices often reflect our personalities, and so they should! So, the final thing you should do if you want to find the perfect dress is to think about your personality and look for styles that best match with who you are and the image you want to portray.
Good luck. We hope you find the perfect dress because you deserve it.