While decorating the home, you do your best to style up a living room, bedroom, kitchen, and other rooms. But most of you overlook the stairs at your home. However, stairs are the first thing people usually notice while entering your home.
So, it would be best to decorate the staircase beautifully to make your home look inviting and eye-catching. It is an essential feature at your home that needs your attention as much as any other room needs.
Whether you want to enjoy a beautiful home or you want to wow the visitors, take some time to glam up this area. The following are some inspiring staircase décor ideas you must try:
Inviting Seating Arrangement and Figurines
You can add a bench to the wall of the stairs to make it look inviting and a cozy sitting area at the entrance. Or place vintage figurines and vases at the corner of stairs to give a unique yet classic look. These elements will make the entrance and the staircase look bright and eye-catching.
Display a Large Art Piece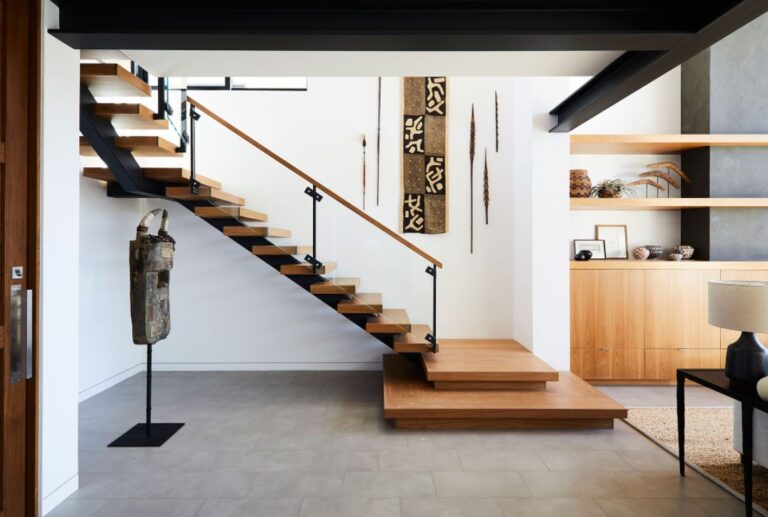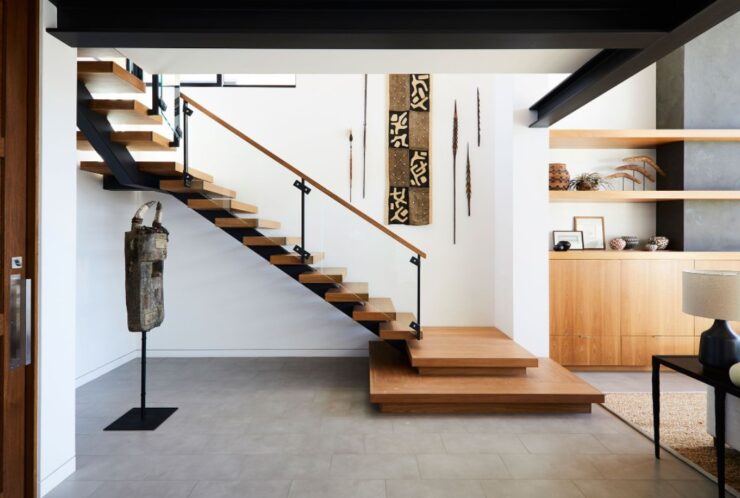 One of the best things about stairs is providing you with a blank canvas for a large art piece. You can hang an art piece on the staircase wall which is unsuitable for any other space due to its size. These large wall art pieces help you to open up the area and make it look bigger. It creates a beautiful impact on interiors and can give a topic of conversation.
You can select an art piece that suits your style and personality. However, abstract wall art is an excellent way to add visual interest to the stairs area. To give a sophisticated look or dramatic touch, hang large black and white prints. You can get more inspiring wall decor ideas for the staircase online.
Create a Statement with Neutral Color
Don't be shy of using bright and bold colors. Try bold colors to create a style statement but coordinate the color scheme to give a cohesive look. For example, if you use a striking vibrant color on the walls like blue, pick a stair runner of the same color. On the other hand, a natural rush runner coordinates effortlessly with a wooden railing and balances the neutral elements. Get more ideas on how to choose shade for your neutral wall with ElephantStock article.
Install Lighting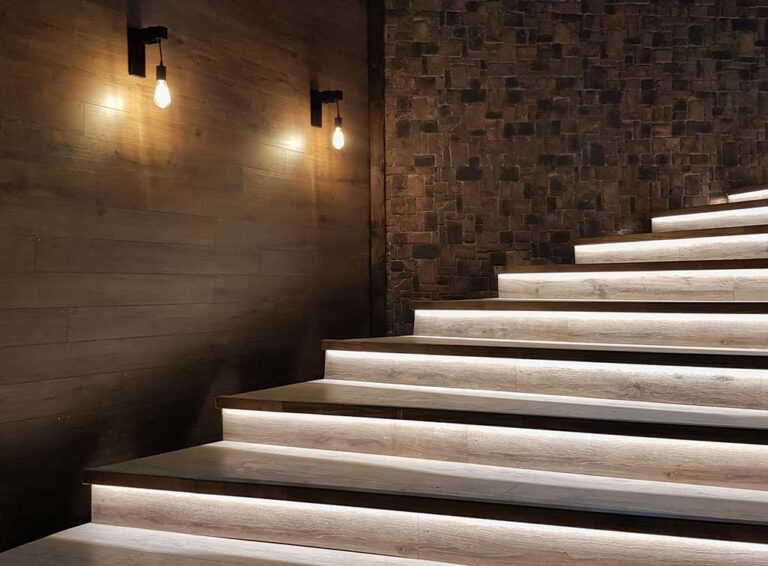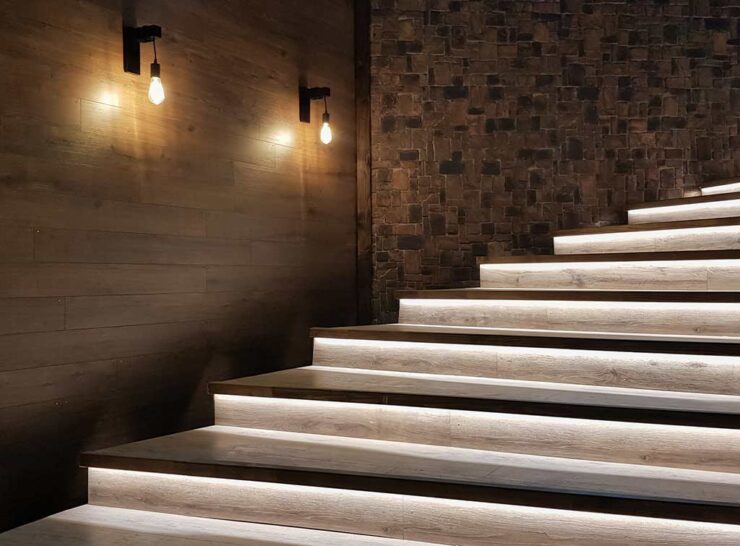 Install proper lighting on stairs and walls around the staircase. A well-lighted stairwell works well concerning safety purposes. Moreover, they are a beautiful décor component. According to Chinese Fengshui, if the staircase at your home directly leads to the entrance, hang a crystal chandelier at the base of the stairs. It will deflect negative vibes from entering your home.
In addition, it allows positive energy to enter through stairs. You can also install step lights on staircase walls or fairy lights on the railing. In addition, place a lamp at the top and bottom of the stairs. It will create a lovely and welcoming effect.
Hang Customized Wall Prints
Gallery walls are always in trend, and it is a beautiful and perfect way of decorating a staircase. So, hang a collection of customized prints, including framed prints, abstract prints, unique canvas prints, etc.
There is a secret to hanging your favorite art pieces and making them look visually attractive and consistent.  It is to position each print at a similar height above the stairs. In this way, pictures will look evenly up on the wall.
You can pick the same frame type for your favorite pictures to have a polished and matching look. Or you can also choose funky or eclectic frames in various shapes or sizes. Just make sure to stick with the complementing color pattern of art pieces.
Mirror on a Wall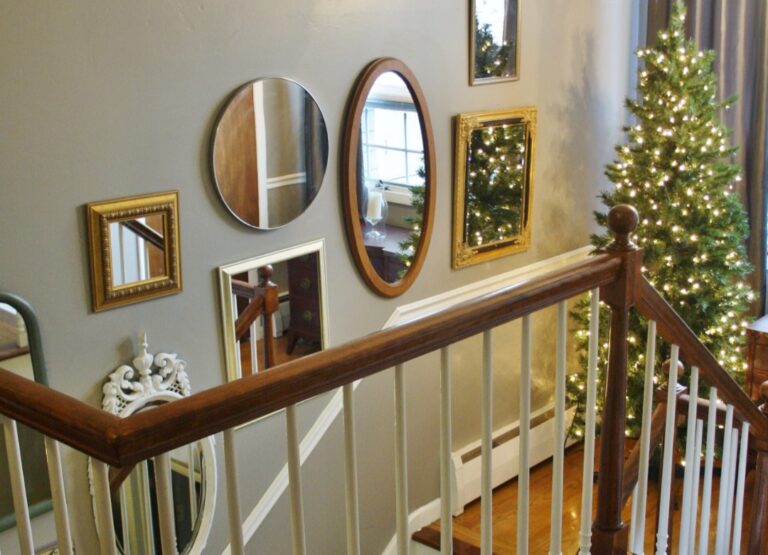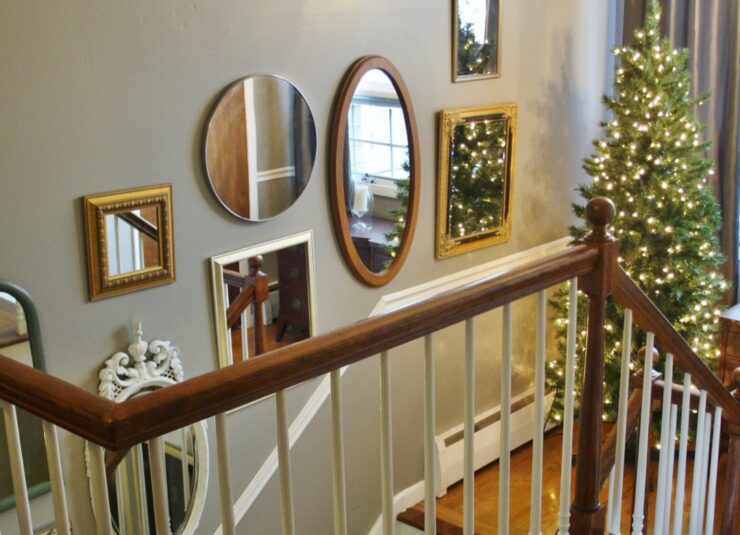 Mirrors create an incredible impact on staircase décor. They make the space look bright and more prominent. In addition, the staircase walls, which do not have windows, can be well styled with mirrors.
You can use simple and minimal designs for mirrors. But if you want a funky and trendy look, then pick up ornate and decorative mirrors. In any case, it is an excellent way to reflect light on the staircase walls.
Wooden Shelves on Stairs
Are you a travel enthusiast? If yes, then you often collect treasures or tiny trinkets. Staircase walls are the perfect place to showcase your collection. Build wooden shelves on the walls of stairs and put the collectibles in them for display.
They are unique but exciting wall décor elements. You can place books, figurines, framed pictures, magnets, wines, shot glasses, whatever you like to display. It will not only glam up the walls but also reflects your personality.
The Smart way to Squeeze in More Plants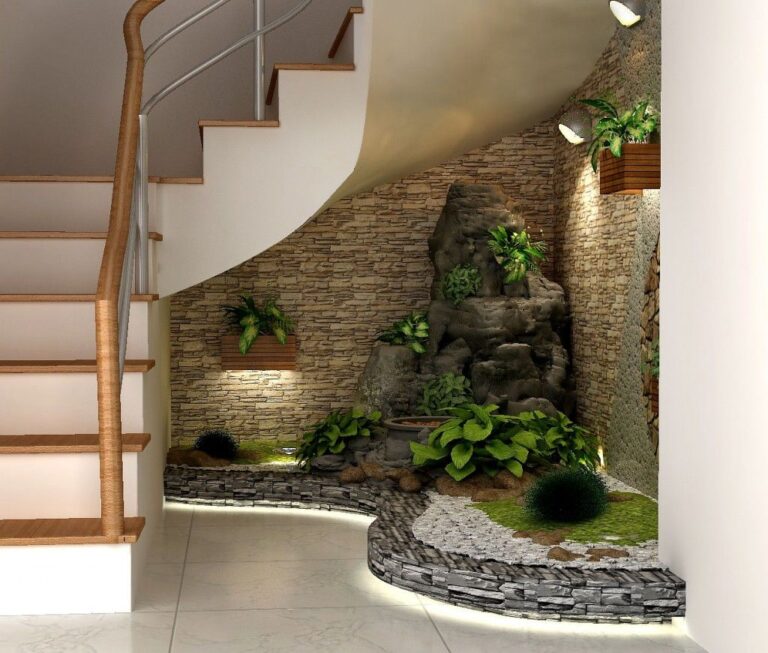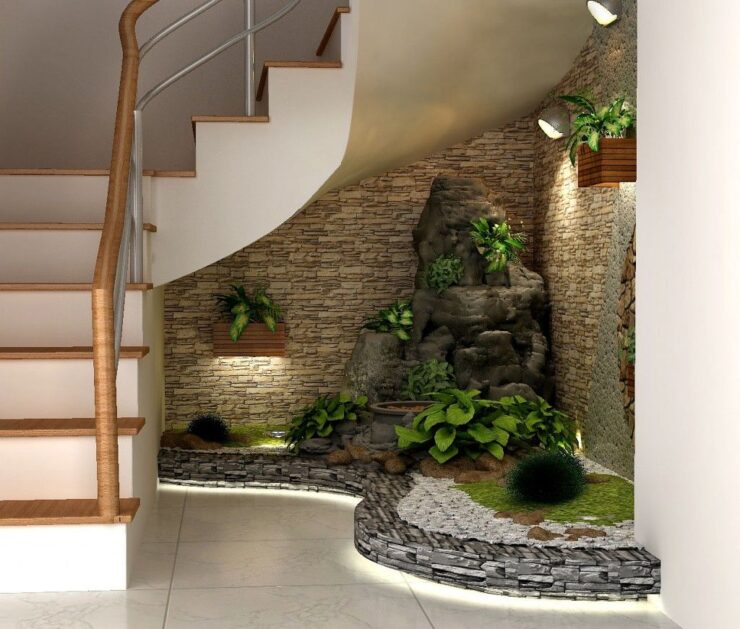 Add a dash of greenery to your staircase by uniquely introducing plants. Mount floating shelves from the top of the stair in a straight line. Now, keep small pots with indoor plants. Also, you can add spilling plants; just keep pots on the outer side of each step of the stir. The green foliage will look impressive.
The wines with floating candles wrapping around the staircase railings will also give your staircase a festive and striking look. Another exceptional idea is to hang some plants with jute ropes and add some pretty succulents to them—the plant compliments every decor and showers freshness and positivity.
Rug on Stairs
Ditch the boring stairs and add an element with striking patterns of staircase rugs. Apart from layering, they are also anti-skid and provide a warm cushioning effect while using the stairs. You can go for Moroccan print, a red rug, or anything that suits your style.
Bless The Mess With Shabby Chic Stairwell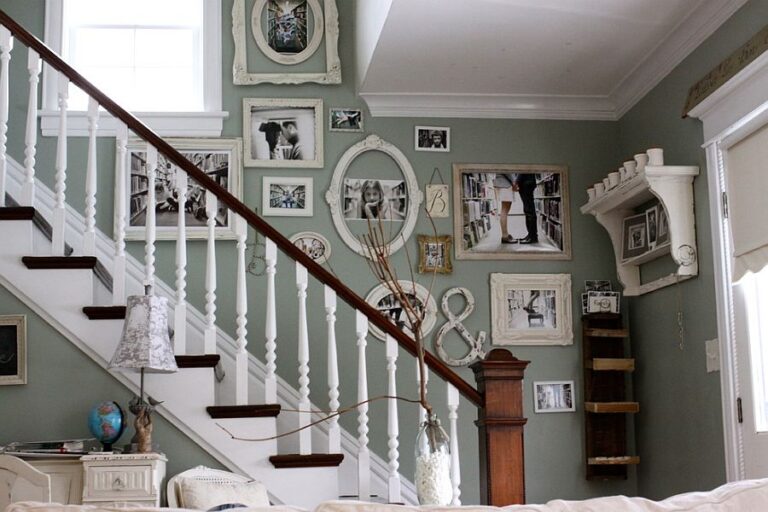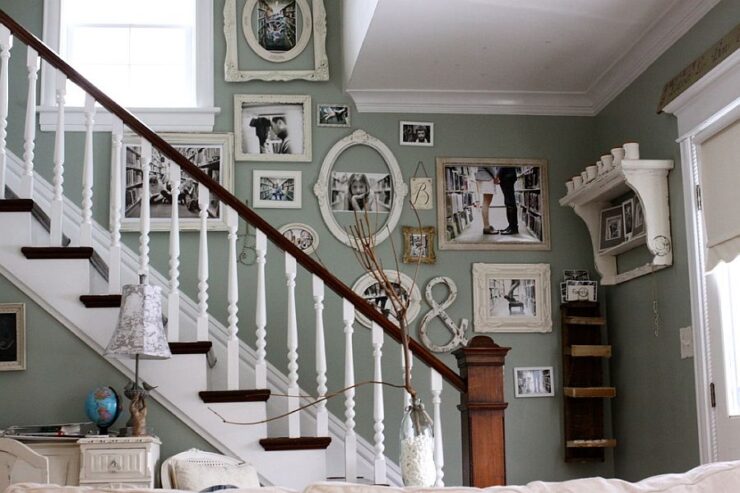 The shabby chic rustic and raw staircase wall look brilliant. Arrange some wooden signs and boards with plenty of wall art. Hang some vintage artifacts with lots of DIY wall arts. The filled-up wall with a farmhouse look makes a perfect staircase wall. Hang photos with retro frames and attractive ornate mirrors for a striking look.
Conclusion
Staircase wall décor is fascinating and provides you with a big blank canvas to express your style and personality. Of course, it depends on you to decorate according to a particular theme or implement different ideas. However, it will improve the overall home decor.