Staffing agencies act as the middleman between businesses and job seekers. It connects businesses with talent. A staffing agency has its own networks and connections through which it keeps updating its pool of resumes of job seekers. It maintains a database of these resumes. The resumes can be segregated through advanced database management technology based on age, educational background, experience, salary expectations, skill set, and other parameters.
When any company or business owner contacts a staffing agency with its staffing requirements, the agency looks through its database and finds the best match. So, if you are a business owner, you may consider working with a staffing agency. If you are based in Sacramento and looking for a staffing agency Sacramento has, do not worry. Sacramento is home to a thriving staffing industry, with many staffing agencies whom you can hire to hire employees for you.
13 Benefits
There are many hidden benefits of working with a staffing agency. Read on to learn more about these benefits:
1. Saves From The Tedious Process Of Hiring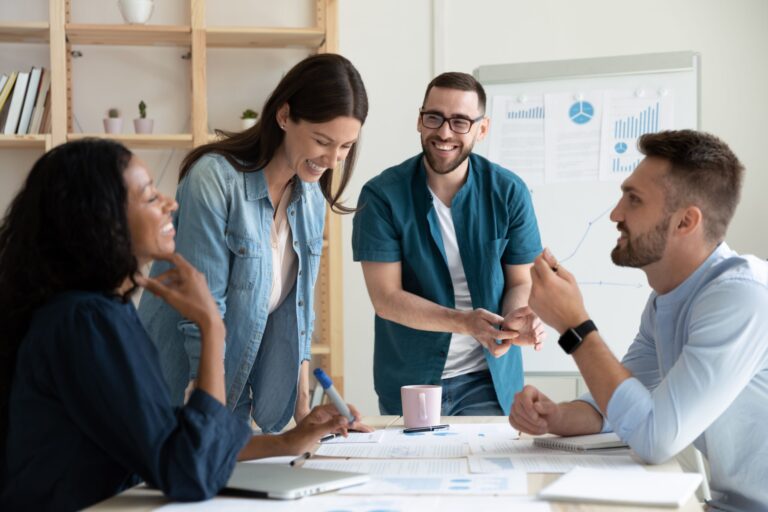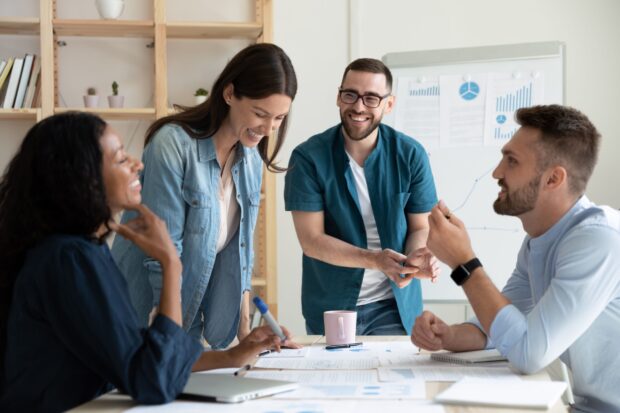 The whole process of recruitment is tedious and lengthy, with many steps involved. If you work with a staffing agency, they can hire for you while you save time.
The recruitment process is discussed in detail here to understand its underlying complexity:
2. Prepare A Job Description
The recruitment process starts with preparing a job description. The job description contains the details of the job requirement. It details what is expected from the candidate in terms of work profile, skill set required, academic details, experience, etc. The staffing agency can prepare this description based on your requirements.
3. Find The Best Match
The staffing agency then looks for the best match as per the job requirements in its database. In case there is no suitable match, the agency can put up an advertisement seeking eligible candidates for the post. The advertisement can be posted online on job portals, professional forums, and internal websites. Traditional advertising, like in a newspaper, can also be used.
4. Screen The Applications
The received applications must be screened to find eligible applicants. This is a time-consuming step. Also, the agency has to be thorough in this step to find the best match. Eligible applicants can go for the next step, and the left applications are added to the database for future reference.
5. Conduct The Recruitment
Eligible candidates must undergo the recruitment process, including one or more interview rounds and written or online tests. Scheduling these interviews and tests is a task in itself. The interviewer and interviewee need to be informed, the venue needs to be decided and booked, and the actual interview or test needs to be coordinated. For written or online tests, the tests need to be first prepared. Then after the candidates appear, they need to be evaluated, and results need to be compiled.
6. Select Final Candidates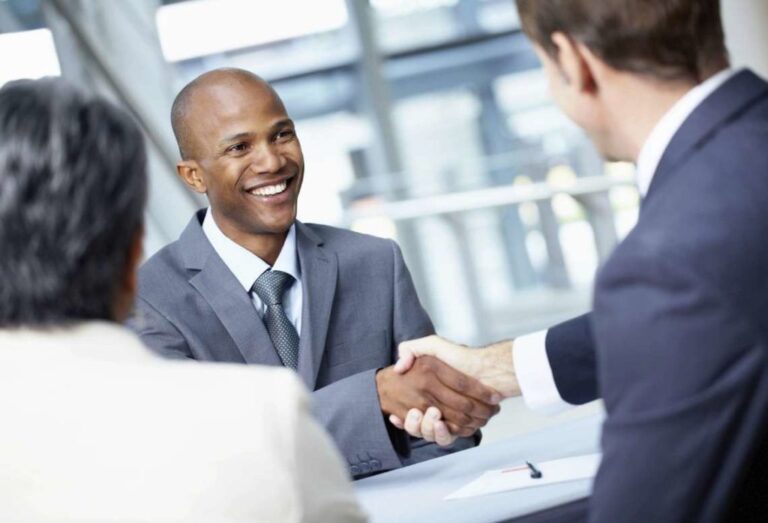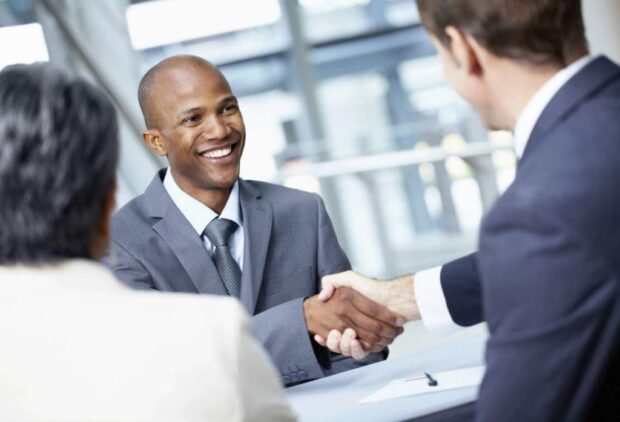 The candidates who clear these rounds and tests are then considered as shortlisted candidates. The staffing agency then presents these candidates to the hiring company, and they select all or some candidates.
7. Onboarding
This step includes informing the shortlisted candidates of their selection, and then an offer is made to them. The shortlisted candidates have to accept the offer within a stipulated time, as the offer is valid for a specific period.
In the meantime, the staffing agency also conducts a background check of the selected candidates. This includes verifying the documents and credentials submitted by the candidate about their academics, experience, skills, etc. If there is any discrepancy, the offer can be canceled.
The recruitment process involves many steps and can consume many resources of the hiring company. So, it is better to outsource this task to an external third party, like a staffing agency. They have professional experience and save you from the tedious task of recruitment.
8. Cost-effective
Not only is hiring a time-consuming process, but also a costly process. It involves costs of advertising, screening process, background check, etc. Staffing agency bears these costs.
9. Access To A Large Talent Pool
Staffing agencies create and maintain their database of job seekers. So, whenever the requirement comes, they are ready with an extensive repository of prospective candidates. Many staffing agencies specialize in specific domains like finances, manufacturing, human resource, medical practitioners, sales, etc.
Also, candidates at higher positions are challenging to find due to specific experience requirements. It may require hiring from direct competition. In such cases, it is better if the staffing agency contacts such candidates to know if they are interested in a switch rather than the company directly asking them.
10. Access To Expertise
Staffing agencies have expert recruiters with them. These recruiters can understand the requirements well and provide insights on which candidates can be a perfect fit. Also, these experts have great communication, negotiation, and persuasion skills. They use these skills while communicating with prospective candidates.
11. Bears Extra Responsibilities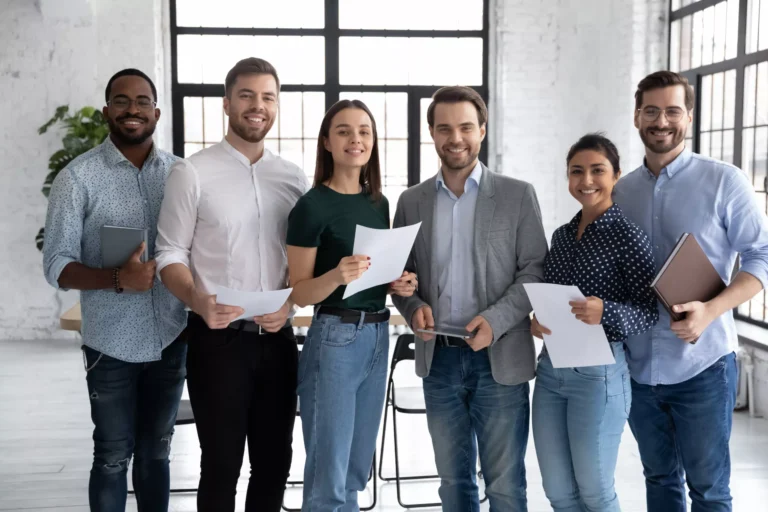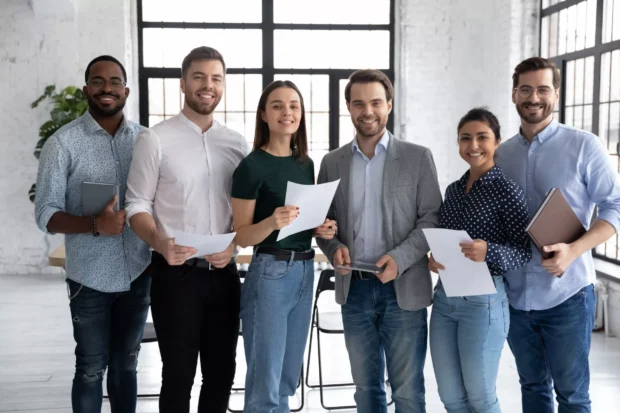 The staffing agency bears many responsibilities even after staffers start their jobs. These include managing payroll, taxes, and administrative benefits of the staffers. Also, they provide training and performance monitoring of the staffers.
12. Flexibility
If, as a business owner, you are looking for temporary staff or staff for specific projects on a contract basis, the staffing agency can provide you with such candidates. This can save you from any long-term commitments. On the contrary, if you want full-time employees, staffing agencies can also provide you with such candidates. So, you can flexibly choose what kind of staffers you want. You can also use a hybrid model consisting of permanent and temporary staffers.
13. Increased Efficiency
Having suitable candidates do the job can definitely increase a company's productivity and efficiency. A staffing agency helps find such right candidates. So without worrying about the hiring process, your employees can focus on core business operations.
Conclusion
A staffing agency can act as a valuable partner in your business growth. It brings to you the talent you may not find otherwise. So, whether you are a new start-up entrepreneur looking for short-term staffers or an established business owner looking for permanent employees, you must consider working with a professional staffing agency.