What is the fashion trend for men? Post pandemic men's fashion style has substantially taken a new route that's all about outdoor romance and fluidity. The trend from catwalks and street shows is a hybrid of activewear and home wear. That only means that consumers seek sporty and comfort attributes in their clothes.
The tone for 2023 was all about celebration and rejoicing as designers and brands marked what appeared to be an indication of the global pandemic. Most brands still opted for a phy-gital event recently because of the constant uncertainty surrounding coronavirus, but the season marked a huge comeback to IRL runway shows and presentations in Paris and Milan.
The clothes, much like the mood of fashion brands and designers, shifted toward the jubilant end of the spectrum, infusing the shades of bold color, generous silhouettes, and bare-skin details in the form of cutout details and transparencies—a true counter-response to the times.
Here are the top fashion trends for men to watch out for this 2023.
1. Retro 90s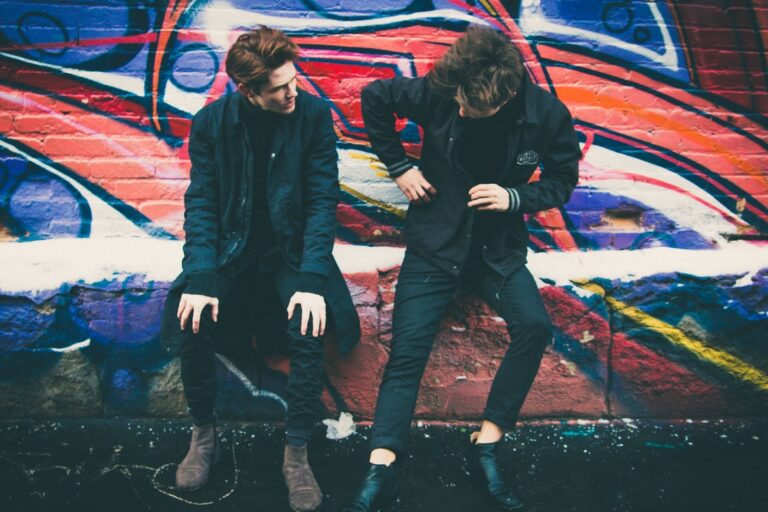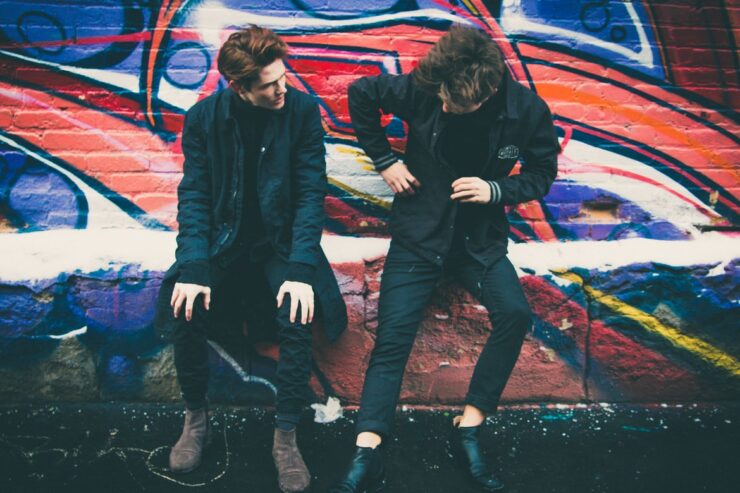 There's no doubt that the nineties are calling, and they are lending us their leather and logos. From snapbacks and baseball caps with obvious branding, all of these are finding their way back to the catwalk.
Shirts and a sweatshirt with huge logos are currently popping up on fashion show no matter where you look. You can combine trends and layer your graphic shirt along with some biker jackets for a pop of edge. Would you like to round out your non-to-the-90s look? Make sure you get a pair of loose-fitting jeans and slide that vintage checkered Vans.
2. Hybrid fashion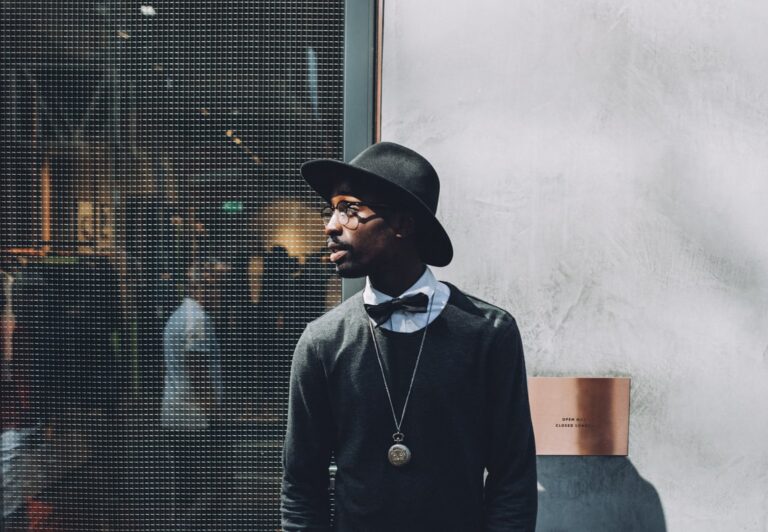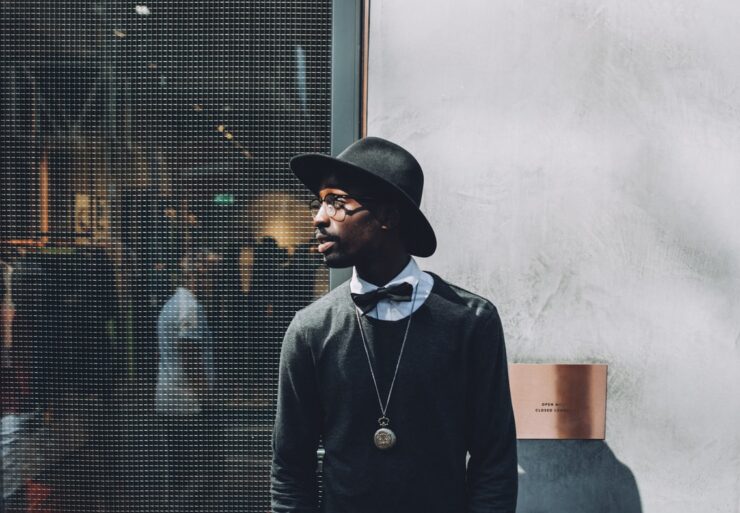 With sustainability in mind, 2023 is the ideal time to consider including multi-use essentials in your wardrobe. For instance, reducing the amount of clothing you possess can help lessen your personal environmental impact.
Therefore, you can expect brands to welcome hybrid materials to the chat. Imagine performance fabrics such as odor-resistant, fast-drying, and moisture-wicking. You will certainly like a pair of waterproof shorts to wear from your gym's treadmill to the beach. There's no need for you to have that laborious and time-consuming outfit change.
3. Structured shoulders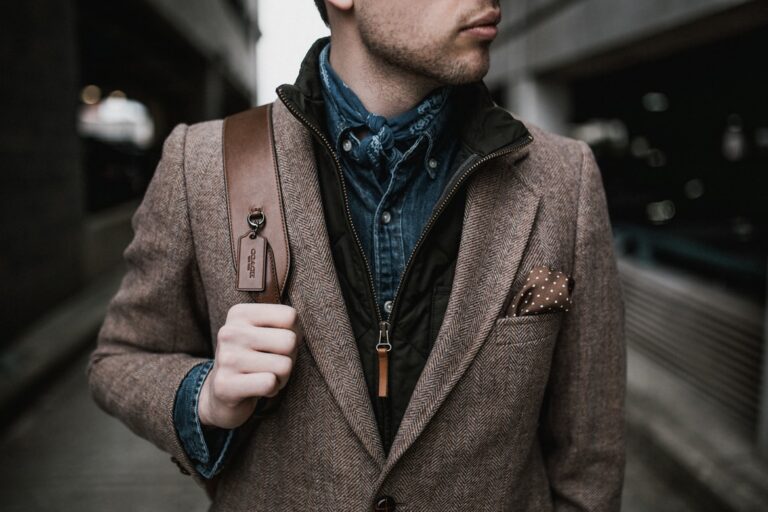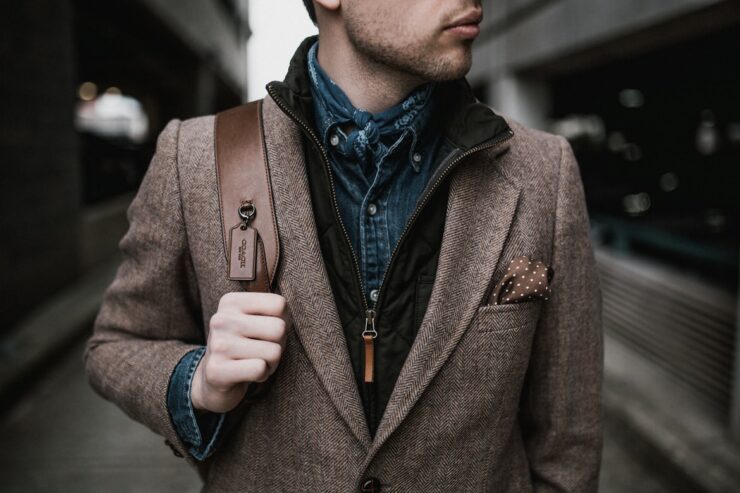 Did you know that a melodramatic and theatrical structured shoulder immediately adds some power to your entire outfit? That is the perfect shape to wear, especially if you need some boost to your confidence.
Recently, the Prada menswear show features those strong-shouldered sweaters, jackets, and jumpsuits in a wide array of hues and materials. A powerful shoulder could make something basic seem elevated. You see, that's a simple trend you can easily do-it-yourself.
For example, try adding your shoulder pads to a chunky blazer and live out your Prada dreams. How simple is that? You can pair this style with a designer sunglass at eyeons.com.
4. Bold colors and prints are still in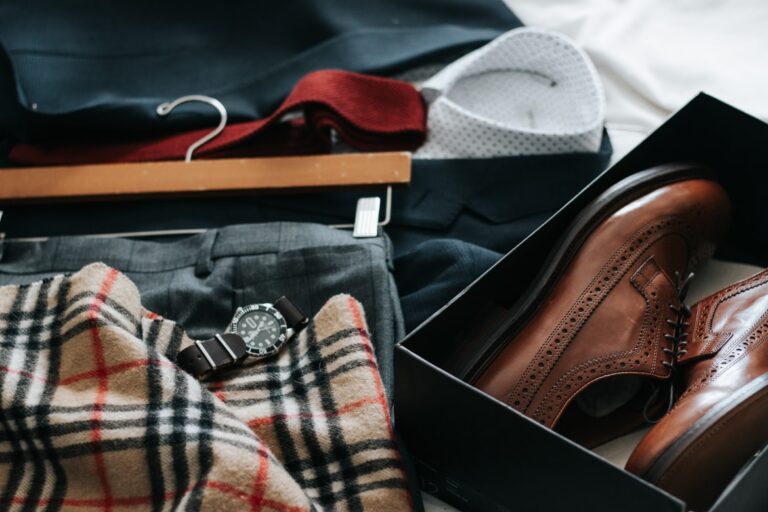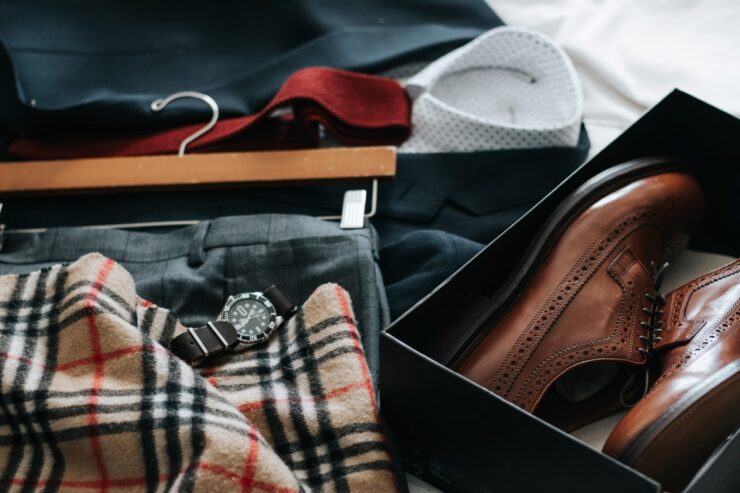 For 2023, men's fashion is all about instilling eye-catching prints and vibrant colors into your regular dressing. Striking blue, adventurous shades such as acid grin and electric yellow takes the stage this year.
You don't need to think worry because these bright shades are not totally substituting our current comforting neutrals, but instead, only complementing them. So, do not be frightened by adding a shade of pink or red to your beige sweatshirt and jogger set.
On top of that, prints have refreshed vibe with painterly florals, digital patterns, and psychedelic swirls.
5. Puffer coats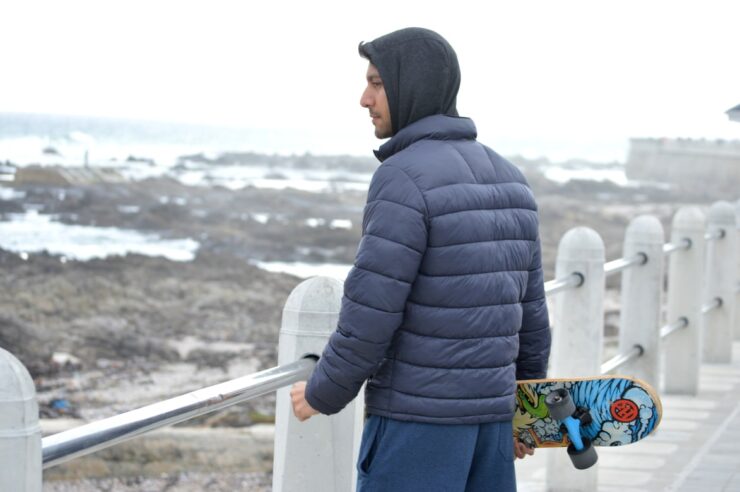 The purposeful puffer jacket has been everywhere for the previous two years. If you pay attention to runway shows, you can expect to see more puffed-up outwear this 2023. In fact, the quilted material is intensifying in popularity with the introduction of Gorpcore. In case you didn't know yet, it's an aesthetic based on outdoor athletics and functionality.
You see, Gorpcore can be associated back to hiking apparel. Nonetheless, fashion designers such as Gall and DSquared2 have already taken it to new heights with accent sleeves, puffer pants, and rock climbing harnesses like accessories. One of the best ways to leap into this men's fashion trend is by combining a quilted winter puffer jacket with your most purposeful hiker-style boots.
6. Turtleneck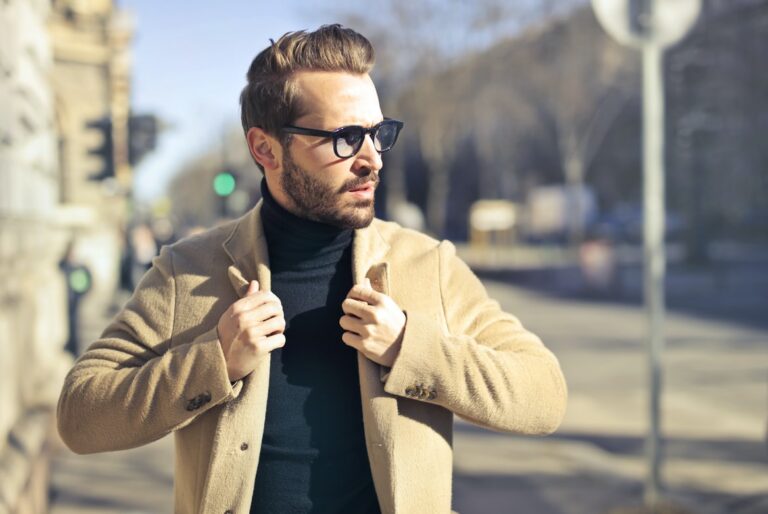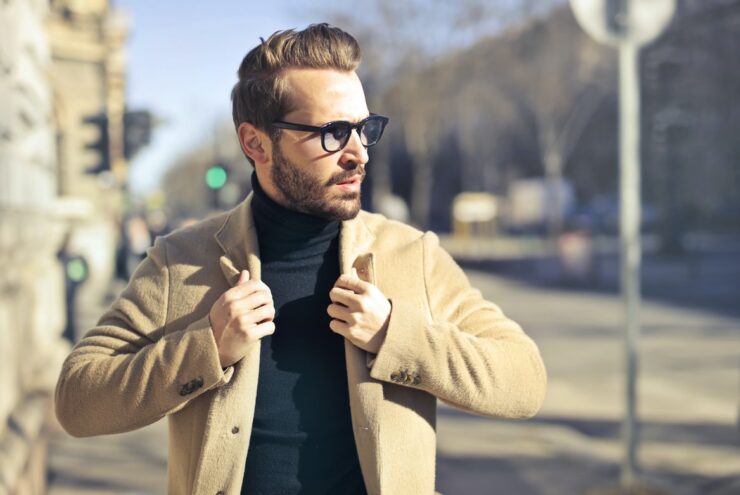 A turtleneck is made to accentuate shapes, but it is nothing new to men's fashion. In the past, it is mainly worn under a jacket. This year, it appears to have grown together with a silk shirt. How can you make the combination not look dull?
In that case, your turtleneck should be in vibrant color and should have a remarkable print. Recently, Lemaire, Paul Smith, and Hermes promoted this method.
7. Bold red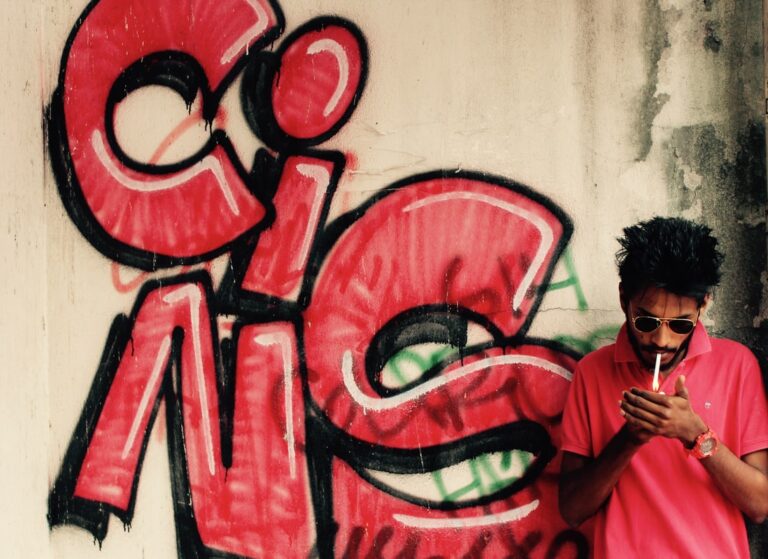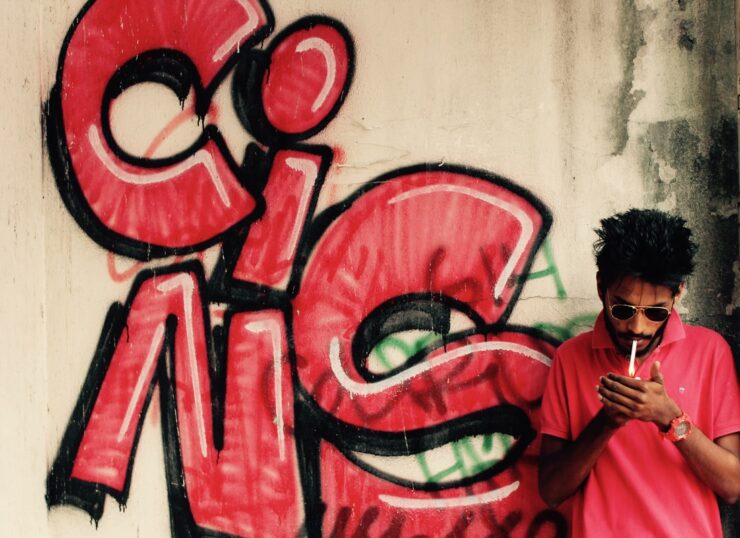 Take note that 2023 men's fashion is all about standing out in the crowd. Thus, you should not be shocked to see bold colors featured in collections. Formal menswear often induces images of a black trench or navy suit. However, fashion brands such as Bianca Saunders and Etro take the hot red approach.
Despite being such a bold color, red goes with quite everything, not to mention it can effortlessly substitute any basic neutrals in your closet. You can begin by looking for a vibrant red layering piece such as a sweater, jacket, or blazer and check how many times you can integrate it into your wardrobe to make it pop.
Just consider that, like adding a bit of space to your overall look.
8. Sustainable clothing for men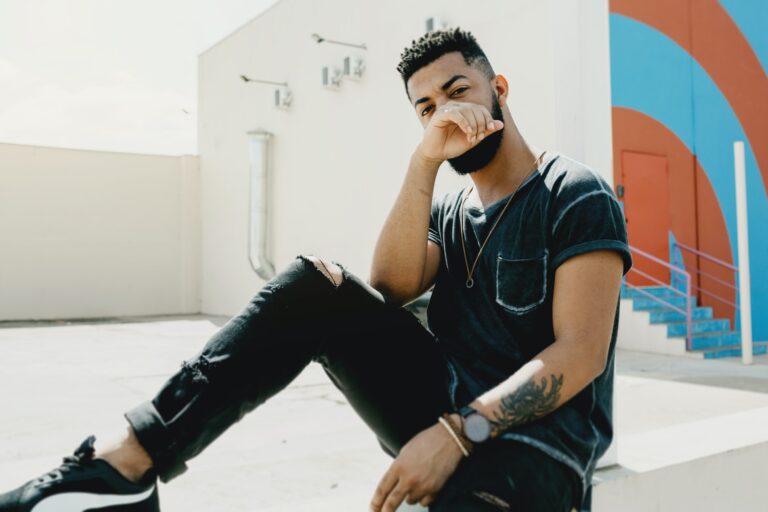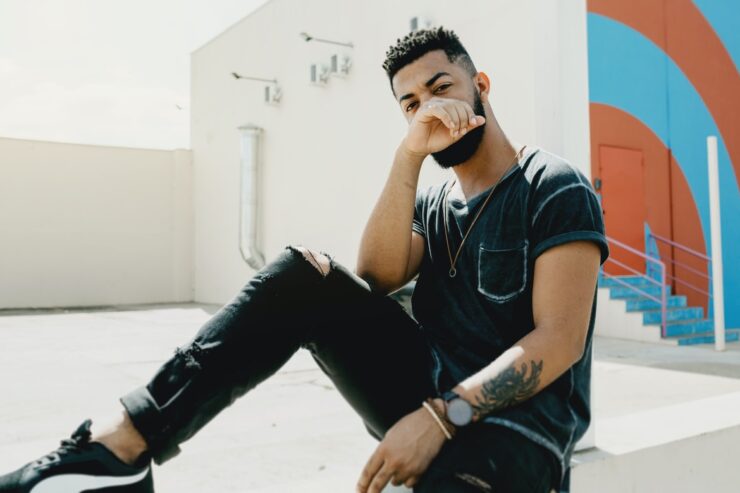 Chasing a greener planet is less of a fashion trend for men's clothing this year but more of a movement. You can be happy to notice more sustainable designers and brands that focus on social and environmental responsibility.
There are a lot of things to consider when shopping if you like to cut your carbon and fashion footprint. Just make sure you take a look at the clothing label and go for low-impact textiles such as recycled polyester or organic cotton.
The crucial thing to keep in mind for 2023 is there's no substitute for quality and sustainability. Dress smarter this year from head to toe in quality and feel the elegance, charisma, and confidence shine through.
Which of these men's fashion trends will you adopt this year? Share your thoughts by leaving your comments down below!