If you are looking for a way to expand your business internationally, or just want to start your own company in Dubai, one of the best ways is through setting up a Free Zone Business. This blog post will provide an overview of what this entails and how you can get started.
The process starts with choosing which Free zone will be the most beneficial for your needs. There are many zones including Dubai International Financial Centre, Jebel Ali Freezone, Jafza (Jebel Ali), Ras Al Khaimah, Sharjah Freeport Area, and Abu Dhabi's Adma Industrial Area. Once you have decided on which zone would be perfect for your business plan, it is time to go about applying for an establishment license from the Business setup in Dubai freezone authority.
A business license will be issued to your company once the application is approved, you have paid the required fees and you have obtained a NOC (No Objection Certificate) from Dubai Municipality. From there, you can move on to choosing an office located inside the free zone, hiring employees, or obtaining licenses for them if needed.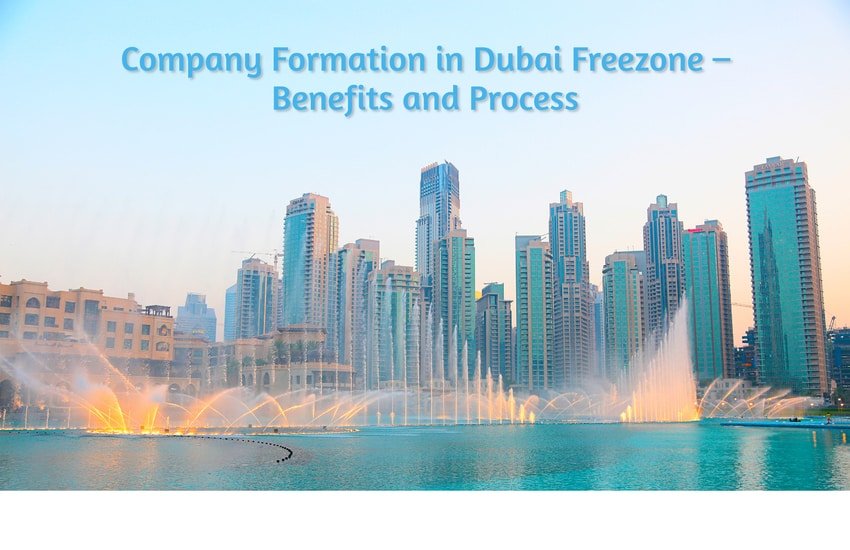 "But how do I get a visa to work in the Free Zone?" you may ask. For Dubai, the answer is simple, but do not forget that rules and regulations may vary from zone to zone. You can obtain an employment visa for 2 years through your sponsor company. If you are self-employed or run your own business without a sponsor, you will need to obtain a residential visa.
The Free Zones Authority has a list of all the companies that are registered and licensed inside their free zone. Just by seeing the number of businesses in operation, there is no doubt that setting up your own company through one of the Free Zones is an extremely popular option for many entrepreneurs. The best way to get started is to call the free zone you are interested in and set up an appointment with someone from their business licensing department. They can provide you with all the details on how to go about setting up your company inside their free zone.
1. What is a Free Zone Company
A Free Zone company is a wholly foreign-owned and/or locally registered company that operates within the designated free zones in Dubai.
2. Benefits of setting up a company in Dubai
The Free Zones have generated over $47 billion in foreign investments since their inception. They have also played a significant role in the economic growth of Dubai, especially during the initial stages of Dubai's economic development when there was little infrastructure and no physical presence for most multinational organizations operating within the UAE. The Free Zones Authority offers its business licenses a wide number of incentives to help them settle their businesses in the Free Zones.
3. Establishing a company under the Free Zone Authority
Free zones have their own immigration policies and procedures that they follow when issuing visas for prospective employees and business people making applications for business licenses, establishment certificates, or operating licenses in these industries.
4. Significance of Free Zones in Dubai
Historically, the Free Zones have played a significant role in helping Dubai survive an economic downturn in the late 1980s. They allowed for business growth and expansion during the 1990s and early 2000s when Dubai's economy was booming. The Free Zones were also instrumental in attracting investments from international companies to help grow the economic power of Dubai even further.
5. Dubai International Financial Centre (DIFC)
The DIFC was established on December 1, 2004, under the decree issued by His Highness Sheikh Mohammed Bin Rashid Al Maktoum, UAE Vice President and Prime Minister and Ruler of Dubai. It is a financial center and a tax-free zone located in Dubai and is the only free trade zone in the world that has its own court system.
The DIFC was established to cater to international businesses looking for locations within the Middle East. It offers some of the most sophisticated financial services in the world with a proven track record for offering exceptional services to its clients and is rated as one of the most trusted economies in the world.
6. Dubai Multi Commodities Centre (DMCC)
Established on May 10, 2002, it offers a flexible environment for trading commodities. It was established to develop the emirate's trade infrastructure more effectively in line with global standards and practices facilitating legitimate commerce and encouraging foreign investment. Its free zone offers a competitive environment to create projects of high-quality standard, which in turn would help attract investors and traders for commodities from across the world.
7. Dubai Outsourcing Zone (DOVZ)
Dubai Outsourcing Zone has been designed to accommodate companies that provide IT and other business-related services. It is a free trade zone that provides companies with the best infrastructure, and support services for setting up their businesses in Dubai to operate at optimum levels of growth and success.
8. International Media Production Zone (IMPZ)
The IMPZ offers companies with opportunities to set up facilities for developing content production and TV broadcasting business in Dubai.
9. Jebel Ali Free Zone (JAFZA)
It is located in the heart of the UAE's busiest port, Jebel Ali, and offers companies advanced storage, transport management, and security services making it easy for them to import and export goods.
10. Dubai Silicon Oasis (DSO)
The DSO is a fast-growing community dedicated to the Information and Communications Technology (ICT) sector. It offers companies facilities for setting up manufacturing operations, warehouses, educational centers, research and development offices making it ideal for information technology providers.
Also read: Steps to Start the Business in Dubai and the UAE – A Complete Guide
11. Dubai Media City (DMC)
A new mega project approved by HH Sheikh Mohammed Bin Rashid Al Maktoum, Vice President and Prime Minister of the UAE and Ruler of Dubai.
12. Blockchain Free Zone (BFC)
The Emirates is now known as a leading fintech center in the world with innovative ideas that may be adopted by countries around the globe. It has become an active player within the global market for its ability to attract investments and establish global partnerships whether in the private sector or government.
13. Dubai Airport Free Zone (DAFZA)
It offers a number of services that meet international standards including ground handling, maintenance, cargo, aviation support services, and no-conflict zones for easy movement of goods across borders within a single area allowing companies to simply hire the services that they need.
14. Dubai Airports Free Zone (DAFZ)
The DAFZ offers companies a range of airport-related products and services including ground handling, maintenance, cargo transport management systems, fueling systems, baggage, and passenger handling. The zone also provides them with world-class warehouses for the storage of goods and excellent storage solutions.
15. International Medical Zone (IMZ)
The IMZ provides companies with opportunities to set up facilities for developing health care and related services in Dubai and supports medical tourism by reducing the risks of its clients such as high costs of procedures, long waiting periods, and lack of awareness about quality treatment abroad. The law governing the IMZ is based on a favorable tax system allowing companies to afford competitive prices in line with international standards.