Are you confused when selecting the flowers to put on a grave? Well, you have to consider some things before making this decision. In this article, we will provide you with all the information you need regarding the same. So, keep reading this article till the end.
There are many flower options to place on your loved one's grave. But each of them has some cons as well. Some are not allowed at a cemetery, while others are unsuitable for this task. You need to look at all these things before selecting a particular option.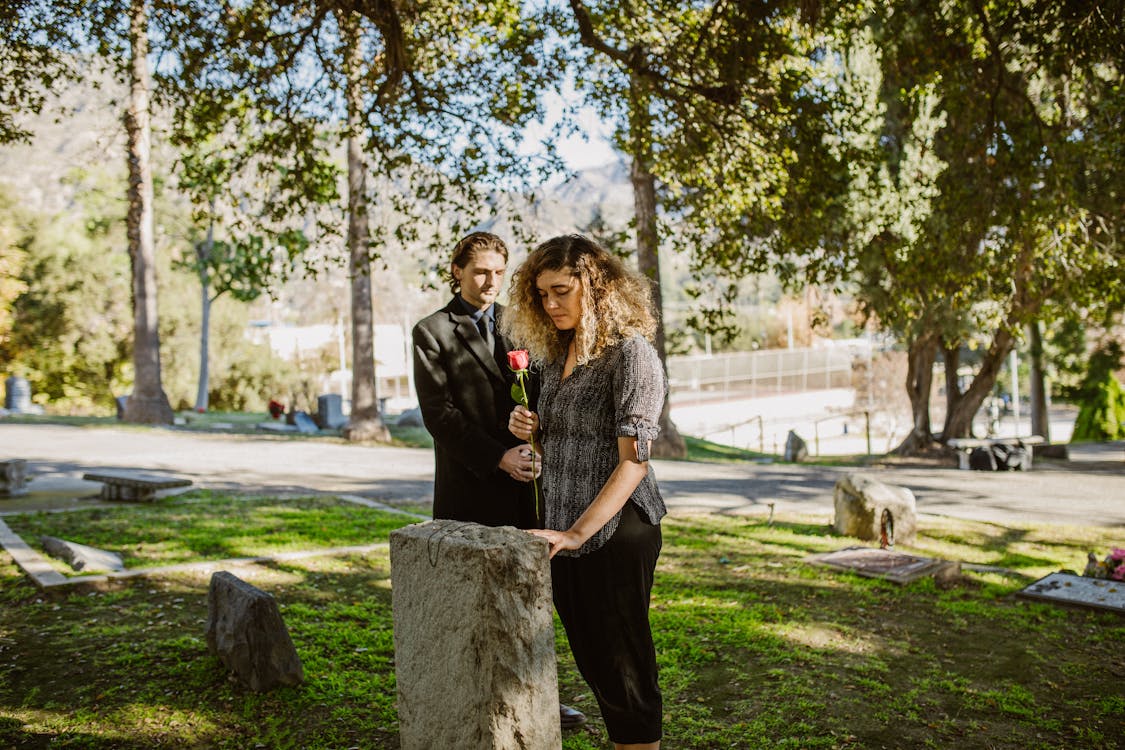 Nowadays, people prefer using personalized seed packets for their late loved ones. They are a perfect product because you can customize them according to your needs and requirements. These packets also come with a personal note or message that you want to say. You can pay a hearty tribute to your loved ones with these seeds. That is why you should consider purchasing them.
Let's now discuss what you need to consider when choosing suitable flower options.
What Are The Things To Consider When Selecting Flowers For A Grave?
As mentioned earlier, you have to make this decision carefully. Sometimes, people make mistakes and later regret them. You must be careful from the beginning to avoid problems in the tribute.
Everyone wants to do the last rites of their loved ones perfectly. It is only possible when you research everything in detail. Flowers play a crucial role in paying tribute. You need to know the essential things before selecting a particular option. They are as follows-
Read the rules and regulations: Every cemetery has a specific set of rules and regulations people need to follow. They also mention the rules regarding the placement of flowers. Some arrangements are restricted to use. So, before buying them, you have first to read the conditions.
It is crucial to follow these rules and regulations because they will immediately take action against it. Some cemeteries are strict on this issue. They always throw away the flowers if someone has violated their laws.
Real or fake: One thing that many people don't decide is whether they should buy artificial blossoms or real ones. Well, it also depends on your preferences. Some people think real ones have that fragrance and are worth the price. On the contrary, some choose artificial ones because they last longer.
Artificial blossoms are better as they will be on the grave for a long time. You don't have to worry about changing them from time to time. It happens with real ones. Also, they are less expensive than real blossoms. So, make sure to consider all these things before going for an option.
The day of putting the blossoms: If you want to put flowers on a grave on significant days, you must choose accordingly. Different days signify different things. You need to be careful when selecting the options available to you. It is not mandatory to put blossoms on holiday. But you can do the same if you want to pay a better tribute. Here are some best options-
Valentine's Day: A bouquet of red roses is the best for this day.
Mother's Day: People always go for something that reminds them of their mother. You can select their favorite flowers.
Memorial Day: Memorial Day is dedicated to the country. So, patriotic arrangements are the best to buy.
Easter: Easter is a special occasion when you can purchase lilies and daffodils to put on a grand.
Christmas: Christmas is a joyful time. You must always pick bright-colored blossoms like poinsettias. Apart from that, hollies are also famous.
Father's Day: If someone wants to pay tribute to their father, they can pick their favorite flowers. Otherwise, blue ones are the best choice.
Thanksgiving: Thanksgiving comes in the fall season. You can buy those blossoms that are perfect for the fall.
On the deceased ones' birthdays, anniversaries, or other special occasions,  you can pick the blossoms of your choice. But make sure to consider their favorites.
Type of Arrangement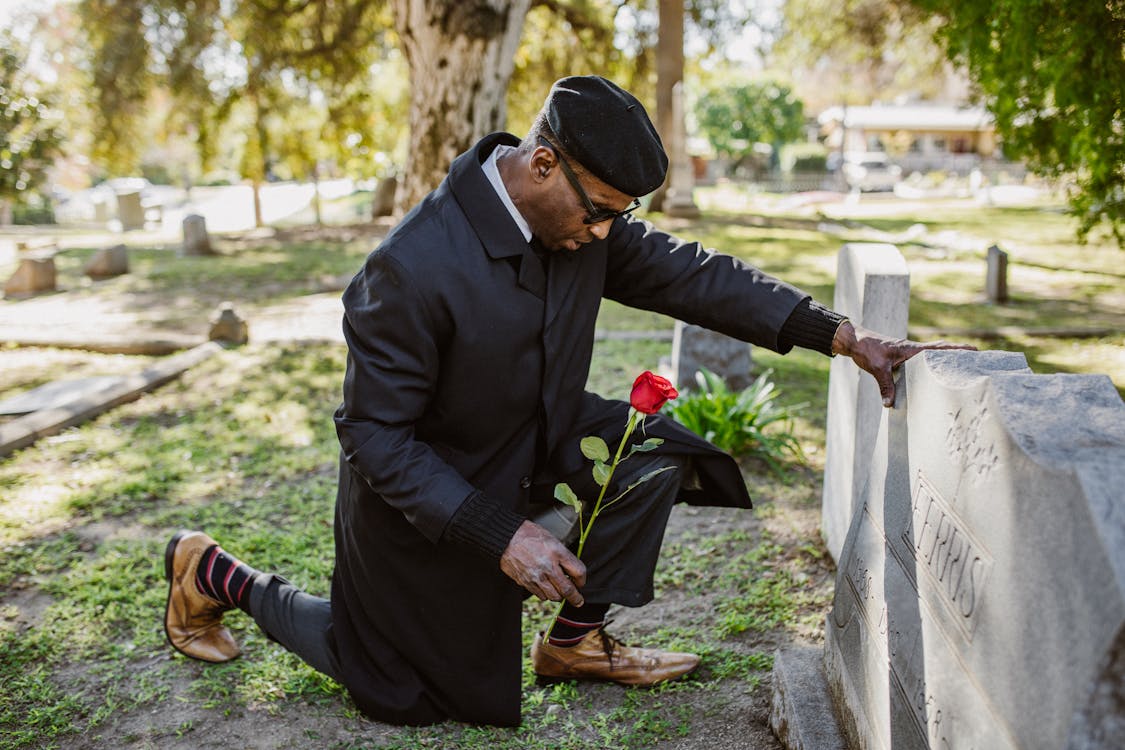 There are various types of arrangements for paying tribute. It is a challenging task to select the best one. But you can do the same by researching.
Every blossom arrangement has a meaning. For instance, wreaths symbolize hope even after death. Many people always buy wreaths in these situations, which are perfect for the tribute. However, you can choose after looking at some options that you think are suitable. Some people consider bouquets as well to put on a grave.
If you want something meaningful, you should buy wreaths. Otherwise, you can purchase the blossoms that remind you of them. Every flower also symbolizes a meaning. You must read everything and then pick the right option accordingly.
What Are The Best Options For Paying Tribute?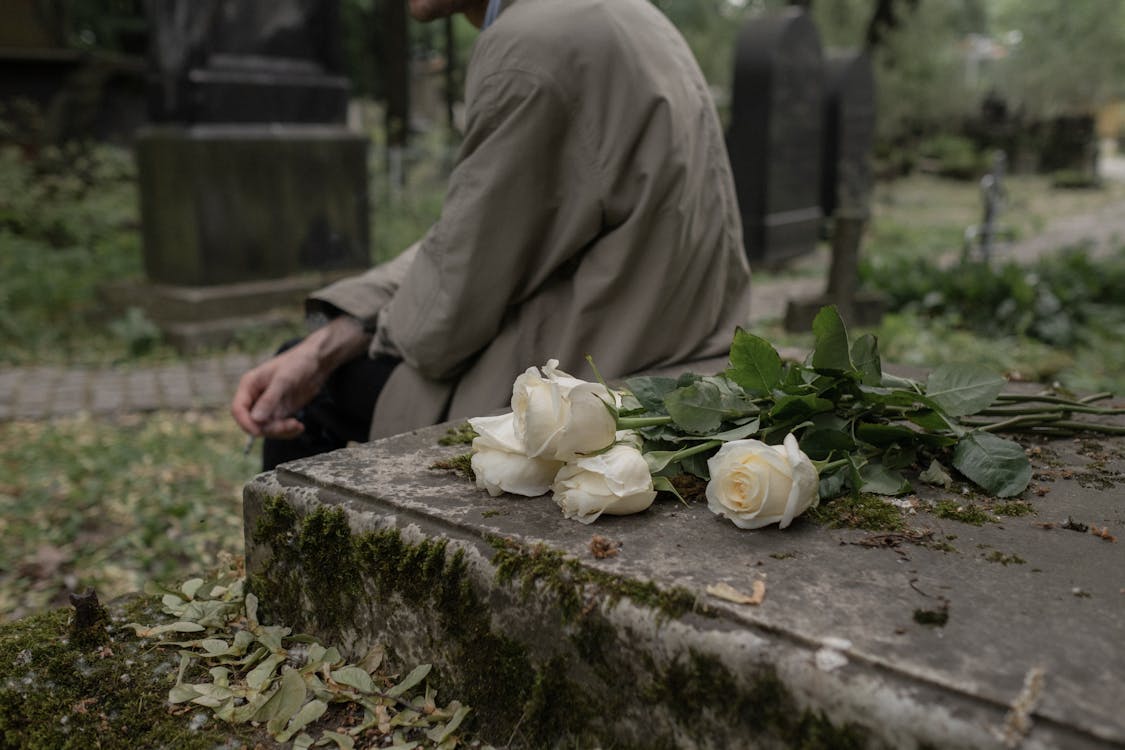 Paying tribute to a deceased loved one should be done with patience and love. You must be mindful when picking the blossoms to put on a grave. Some popular options for you will make the decision-making easier.
Roses: Roses come in different colors, and every color implies a different meaning. Red ones are a symbol of love, yellow ones show energy, pink ones symbolize friendship, and white ones are for purity. Now, you can pick any particular one according to your preferences. You can even get an arrangement of all the colors.
Calla Lily: Calla Lilly is another excellent option to pay your tribute. They are meaningful in every aspect.
Daisy: Daisies are beautiful the way they look. The meaning of daisies is innocence.
Sunflower: Sunflowers are perfect blossoms because they signify adoration.
Peonies: Peonies show emotions and feelings towards the deceased one. They symbolize healing after death.
Carnations: Carnations are present in different colors, like pink, white, and red. All of them have a deep meaning regarding the tribute.
The Bottom Line
We hope now you can easily make your choice of best blossoms for paying tribute to someone. You need to consider all the things discussed and make your decision accordingly. Also, don't forget to research every significant flower.