As beloved parents, we expect baby food to be of the highest standards of quality and safety to save our kid's health when intaking it daily. But unfortunately, most baby food manufacturers use harmful and toxic substances in baby foods to earn vast amounts of money. In some well-known brands of baby food, harmful heavy metals were discovered. Arsenic, mercury, and cadmium are just a few of the hazardous heavy metals that have been found; they all will cause an adverse effect on a child's neurodevelopment as they grow. Studies have shown a connection between these heavy metals and childhood attention-deficit/hyperactivity disorder (ADHD), autism spectrum disorder (ASD), and attention deficit disorder. Every parent should be concerned about their children's food products and health conditions. Before, it got worse.
Do you know why your kid is suffering from autism, severe health conditions, learning disabilities, and ADHD without any previous medical history? Then, please read our article thoroughly. The presence of toxic substances and heavy metals in baby food. It is one of the primary reasons for your child's sudden health decline. You might be asking what your options are and what you should do if your child has consumed food made by one of the baby food manufacturers featured in this article and has had adverse responses related to heavy metals. Please click here to learn more about filing a lawsuit, which is the perfect way to take action against negligent manufacturers.
Heavy metal levels that are harmful have been identified in several well-known infant foods and baby food brands. The Subcommittee on Economic and Consumer Policy Committee on Oversight and Reform conducted tests on these baby foods, and it was determined that they contained significant amounts of heavy metals.
The list of infant foods and baby food producers, together with the harmful heavy metals discovered in each, is as follows:
Nurture, Inc.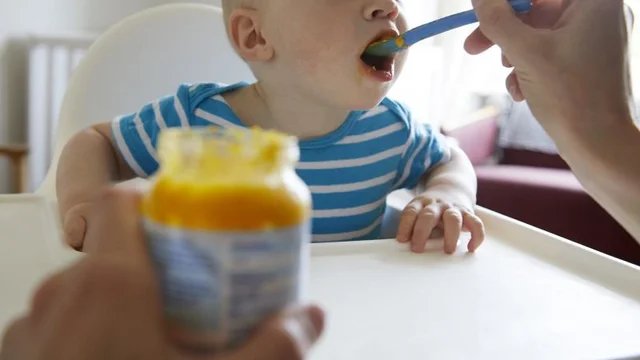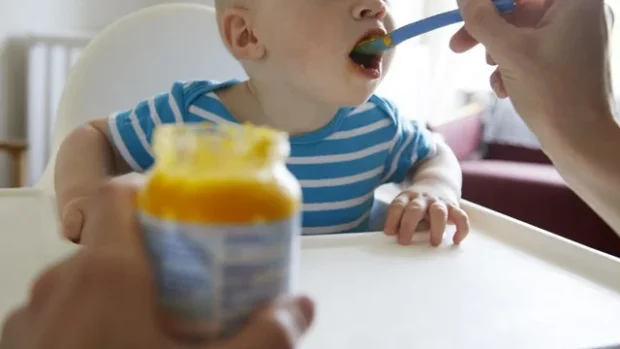 This business sold completed infant food items in the name of Happy Baby with high or positive inorganic Arsenic, lead, cadmium, and mercury concentrations. According to corporate records, Nurture distributes baby food items despite tests showing high levels of harmful heavy metals. All of these heavy metals cause neurotoxic effects, chronic disease, and cancer in children. So, Nurture baby food products are incredibly unsafe for small kids.
Hain Celestial Group, Inc.
Several heavy metals, including inorganic Arsenic, lead, and cadmium, tested positive for Hain, the company that manufactures the baby food line Earth's Best Organic. According to the findings, Hain employed components with up to 260 ppb of cadmium, 200 ppb of lead, and 309 ppb of Arsenic. Most parents get misled and trust Hain Celestial Group's baby food products. Therefore, it is advised by the name premium baby foods with great nutrients and minerals. Hain Celestial Group Baby food products contain dangerous levels of harmful heavy metals and lead.
Beech-Nut Nutrition Company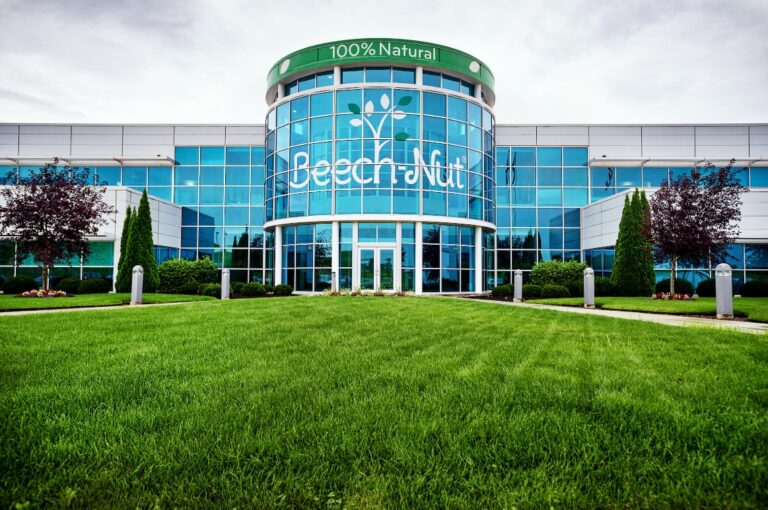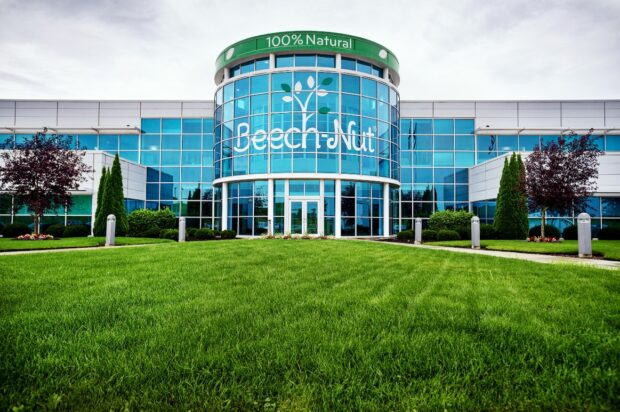 The infant food produced by this manufacturer has also been found to have high levels of heavy metals like lead, Arsenic, cadmium, and mercury. Beech-Nut Nutrition Company uses cadmium and Arsenic to show their qualities to make their products crumb-softness. Up to 913.4 ppb of Arsenic, more than 20 ppb of lead, and 344.5 ppb of cadmium were detected in the company's products. The corporation didn't even check for mercury in its products. Additionally, it was discovered that the corporation marketed 11 goods with cadmium levels that exceeded the internal benchmarks it had set for itself.
Gerber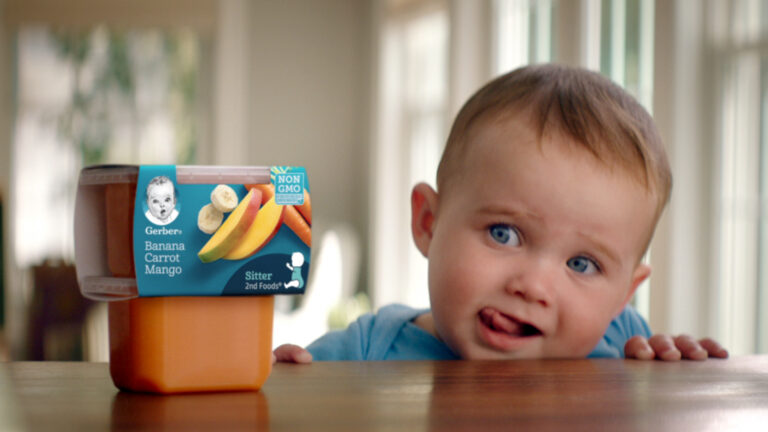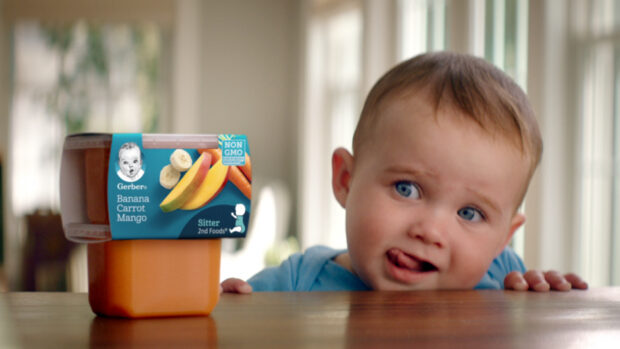 When compared to the Beech-Nut Nutrition Company, Gerber is the worst baby food manufacturing company. All baby food products of Gerber contain maximum harmful substances and heavy metals. Gerber is also accused of producing and marketing infant food items with high concentrations of poisonous heavy metals like lead, cadmium, Arsenic, and mercury. It was discovered that the business sold goods with cadmium, lead, and inorganic Arsenic greater than 90 parts per billion. The company doesn't check the products it sells for mercury. Flour, rice, long grain, and white grape juice are a few examples of goods the business has sold that are high in heavy metals. Gerber needs to follow the food industry's safety guidelines, regulations, and limitations.
Beech-Nut, Nurture, Gerber, and Hain consented to take part in the investigation by the Subcommittee. However, other businesses, like Walmart (Parent's Choice), Sprout Organic Food, and Campbell Soup, have been found to have heavy metals in their goods but declined to cooperate with the inquiry (Plum Organics). According to the report provided by the Committee on Oversight and Reform Subcommittee on Economic and Consumer Policy, the absence of participation from these businesses is hugely alarming and may be concealing even higher levels of toxic heavy metals than the baby food products of their rivals.
In the final thoughts, parents should be aware of dangerous toxic substances in their baby's foods. Even a small amount of harmful substances may severely affect the health of the children. Based on a recent survey, nearly 86% of children suffer from behavioral and developmental disorders, oxidative stress, inflammation, disrupted neurological function, and blood-brain barrier, due to the consumption of harmful baby foods. Without the support and assistance of an experienced lawyer, you could not win the case and get fair compensation. Experienced product liability attorneys will have sufficient knowledge and resources to handle and succeed in your case. Eventually, it is essential to hire an experienced and good product liability attorney for your contaminated baby food product case. So that parents can recover their specialized medical care expenses, lost wages, and non-economic damages.
Most importantly, parents should always be conscious about their kid's food products. Many baby food products result in severe and permanent damage to your children. It is highly recommended to consult a product liability attorney depending on the baby food contamination and baby food poisoning claim. Don't waste your valuable time. Just, Get the assistance of an attorney for collecting evidence, making a strong argument, and following damages.