A challenge coin is a custom-made coin popular with military units, businesses, schools, nonprofit organizations, schools and even individuals to symbolize cohesion and belonging. They can be given in recognition of remarkable achievement, celebration of a personal milestone, or even to promote a business.
1. They Have Strong Military Ties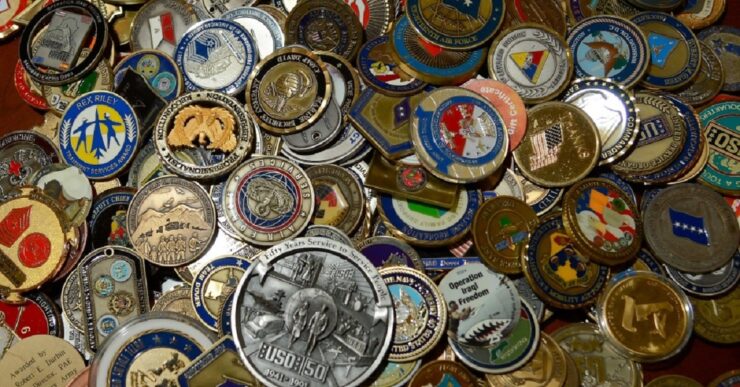 Challenge coins originated in the military, but are now used by many civilian organizations. They are an excellent way to promote camaraderie and team spirit.  According to Army lore, they began more than 100 years ago during World War I . They soon became a time-honored part of military life in every branch of the Armed Forces.
In the military, challenge coins are popular as a way to show membership in a particular group, squad or unit. As such, they're now also a part of civilian organizations such as police and fire departments that have a quasi-military hierarchy.  Firefighter challenge coins often depict specific units, and feature the department logo or motto and additional artwork such as a St. Florian's cross. They can be presented at either a public or department wide ceremony, or privately one-on-one. Custom coins are a way to honor high achievement, celebrate years of service or honor retirement.
2. They Come In Many Sizes
Challenge coins are usually small enough to be carried easily in a pocket or purse. The most common sizes are between 1.5" and 3", although both smaller and larger coins can be made. A 2" coin is one of the most popular sizes for firefighter coins.
3. It is a Portable Commemorative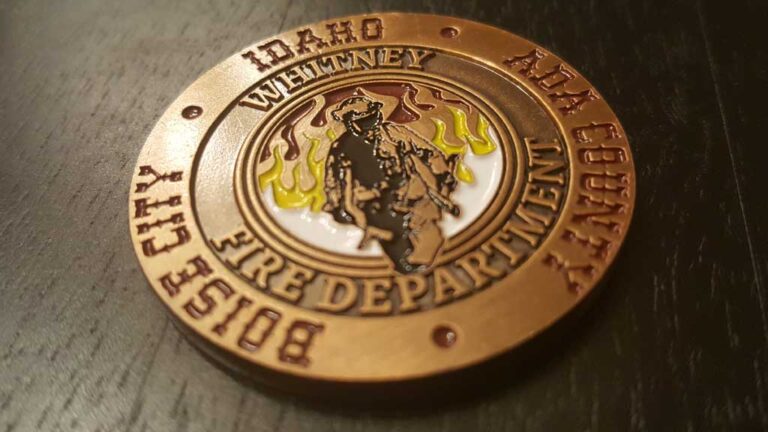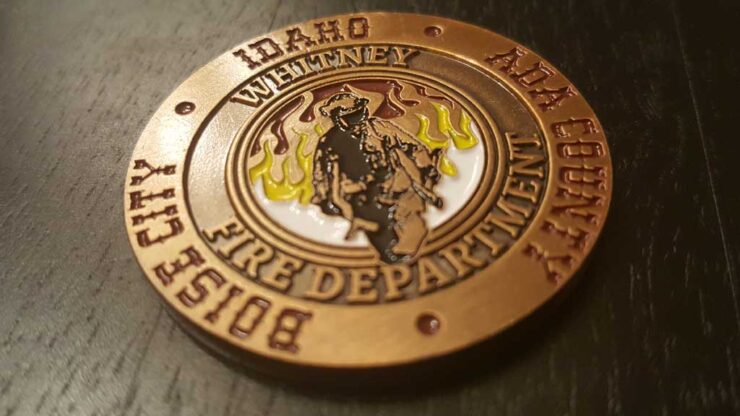 Firefighters presented with a challenge coin can take pride in what they've accomplished. Many carry these coins with them at all times as a badge of honor. Others display them on desks or in wall-mounted display cases..
It's easy to have custom firefighter challenge coins made to suit any occasion. Just click here to see an example. A good coin provider can supply your department with top quality coins to fit any budget.
4. Coins can be Plated in Your Choice of Metal Colors
Custom challenge coins are made of zinc or brass. They are then plated in your choice of metal colors. Available choices include gold, silver, copper, brass or black nickel. These finishes are available in your choice of polished or antiqued finish. Polished metal will give you a bright, contemporary style. Antiqued coins feature a more classic style.
5. Challenge Coins Are Economical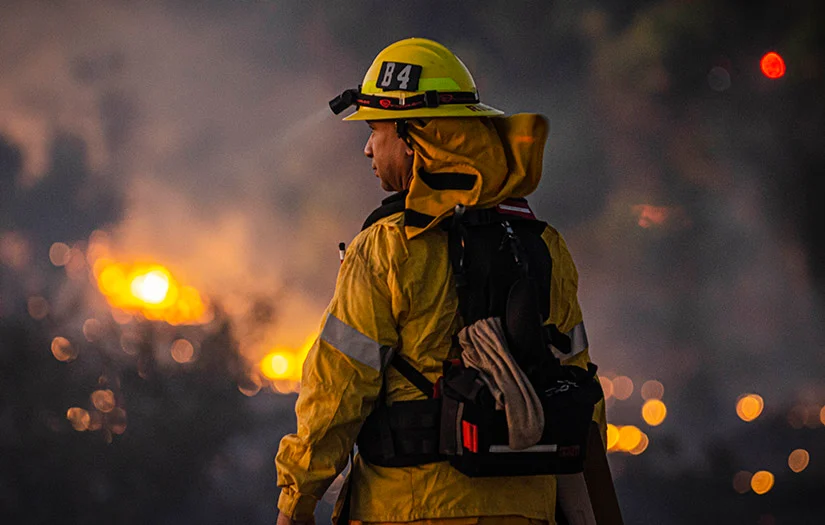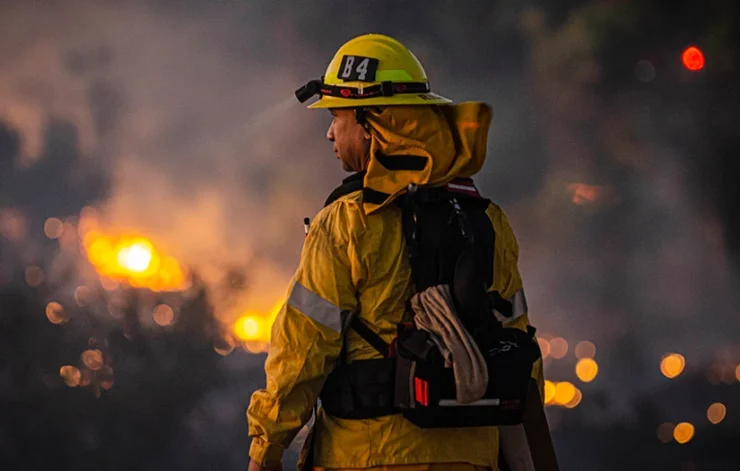 Modern production methods have made it possible to produce high-quality firefighter challenge coins in large quantities with minimal costs.
Many options are available to make your department's coins unique, including color enamel, 3D design, cutouts and more. It's easy to create good-looking custom coins to fit any budget.
There are several factors to consider when ordering custom challenge coins. A good coin provider will work with you to ensure you get the best value for your money, with coins you'll be proud to present.  Why not show your appreciation for your firefighters by awarding them with a challenge coin? It's a memorable item they are sure to cherish for a long time.
To keep it simple, custom firefighter challenge coins are available and you can choose your own designs. However, this does not mean you should blindly buy one for someone you respect and appreciate as a firefighter. Some do not like receiving these as gifts because, traditionally, they are supposed to be earned.
6. You Can Get Challenge Coins In Different Ways
Firefighter challenge coins can be collected in several different ways. However, they are usually obtainable by firefighters. If you are not a firefighter and you want to get such a coin, you will need to look for alternatives.
The simplest and fastest way to collect firefighter challenge coins is to buy them. You can find them being sold by firemen on the internet, usually on auction websites like eBay. Alternatively, you can also go to firefighter expos since they often have such coins available for sale, usually to raise some money for different purposes.
Fire departments often offer these coins when the fireman did something extraordinary or instances when particular excellence was shown. Also, there are special memorial challenge firefighter coins that mark tragedies or when team members lost their lives. These are given to the rest of the department.
To keep it as simple as possible, most firefighter challenge coins are earned in specific extraordinary situations. They are meant to be shown with pride and firefighters see them as a special badge of honor. It is very important to know exactly what coin you get and what it means when you get it without being a firefighter. You might end up upsetting someone without wanting to.
7. Some Designs Are More Common Than Others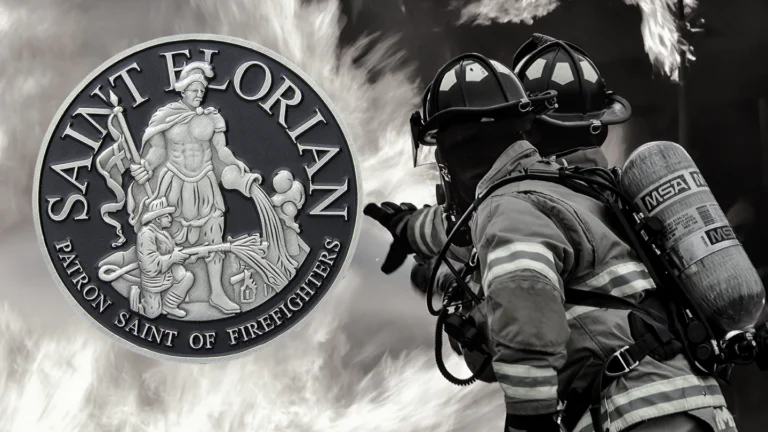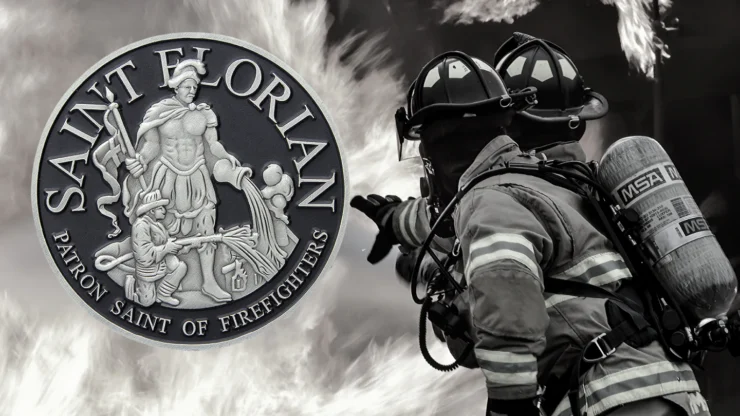 There are several common designs used for firefighter challenge coins. Every single one means something else. The really common ones we see are:
Saint Florian – Offered because Saint Florian is considered to be the patron saint for firefighters.
Star Of Light – The coin represents the most important tasks the firefighter takes on while doing their work. This includes detecting danger, reporting it, responding fast, offering care on the scene, offering care while transporting a patient to the hospital, and transferring the patient to specialized definitive care.
Fire Chief Coin – A huge honor for firefighters showing leadership skills.
Maltese Cross – This is the standard logo for firefighters and is a symbol of honor and protection.
Fire Chief Nickel Coin – This is reserved for the firefighter chiefs. As the name suggests, it is usually made out of nickel that was antiqued.
Firefighter Helmet – This is a historic design for firefighter challenge coins that has been in use ever since the 1900s as that was when helmets were made out of metal and leather. The classic design eventually became a firefighting symbol recognized worldwide.
Several other designs are popular but, as already highlighted, being aware of their meaning is what is the most important thing to do whenever getting one, especially when you buy one.