Antique rugs may appear obsolete and excessively conventional in a modern living room, but this is not the case. Despite the fact that you find them overpowering, are you hesitant to get a traditional rug for your contemporary living room? If that's the case, you're mistaken!
Handmade Persian rugs are gorgeous pieces of art with the brightest visual appeal and are synonymous with eternal beauty. An antique rug may dramatically improve the aesthetic of a room while also adding warmth. It will not only help you show your personality in today's world, but it can also give you a fresh and royal style that will dazzle your guests and passers-by.
Another good news is that you will be spoiled for choice thanks to a vast and distinctive collection. Visit persianandmodernrugs.com for a wonderfully crafted Persian rug for your home.
Follow the tips below to decorate your living room and other rooms with Persian rugs that match your furniture. You'll be surprised at how different your home looks.
Mixing And Matching Persian Rugs With Furniture
Color is frequently connected with matching, yet as previously said, colors do not need to be the same. You can use various tones and colors to create your own unique look. When looking for Persian rugs for sale, however, there are several more factors to consider. A Persian rug can make a space feel welcoming, warm, and finished. When deciding where to put an area rug, keep the following points in mind:
1. Extend it under furniture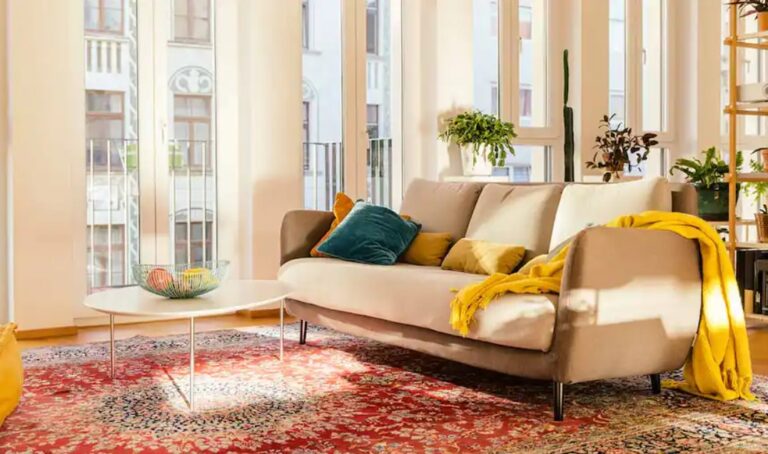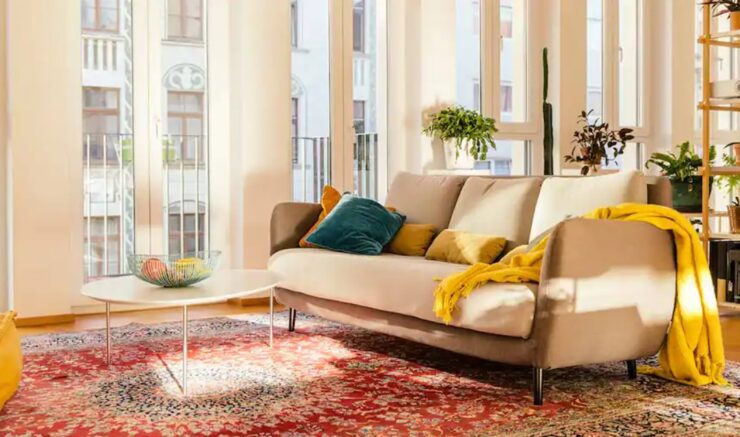 While you obviously want to view the design, the rug is best integrated when furniture is placed on top of parts of it, if at all possible. The front legs of furniture could alternatively be placed on the edges. Make sure the rug fits beneath the tables and chairs in the dining room.
On both sides, the distance between the rug and the wall should be equal. The rug should be in the middle. The quantity of space available is determined by the size of the room. For a tiny space, eight inches may suffice, but larger ones can range from 18 to 24 inches on each side.
2. Find the correct size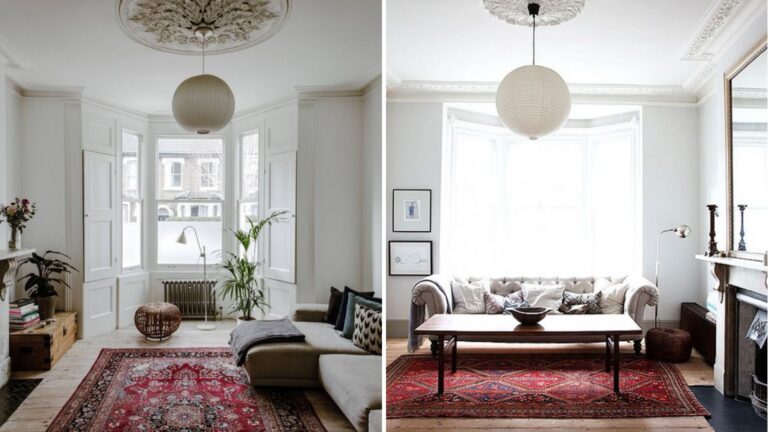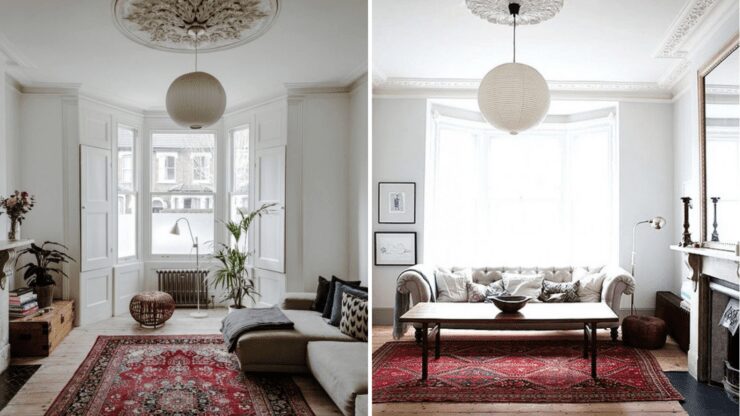 The size of your Persian rug should be considered while matching it to your furniture according to experts from vaheedtaheri.com. When it comes to rugs, many people think "the bigger the better," however this isn't always true. You wouldn't want to buy a small rug that looks like a lost island in the middle of the sea, but you also wouldn't want to buy a gigantic Persian rug that will overwhelm rather than embellish your room.
Take precise measurements of the furniture that will be sitting on the Persian rug to avoid these two unfortunate circumstances. You should also have a strong understanding of Persian Rug sizes and proportions for your living space. Once you've determined the dimensions of your furniture, finding a good rug size is usually simple.
3. Cover traffic areas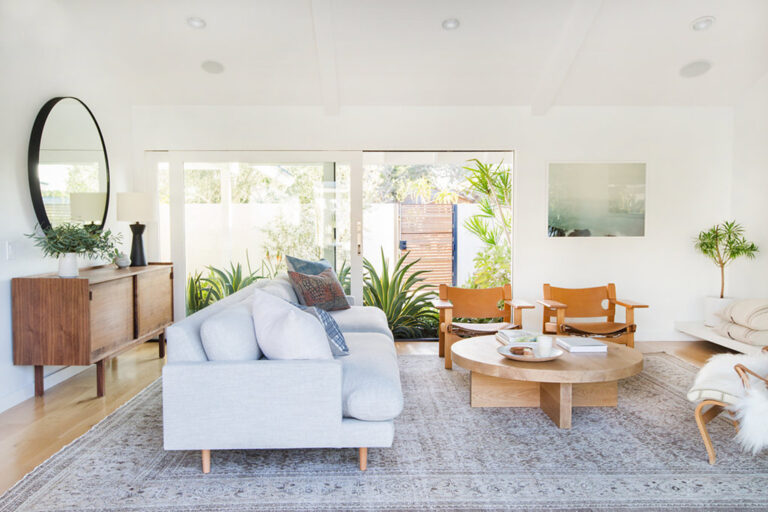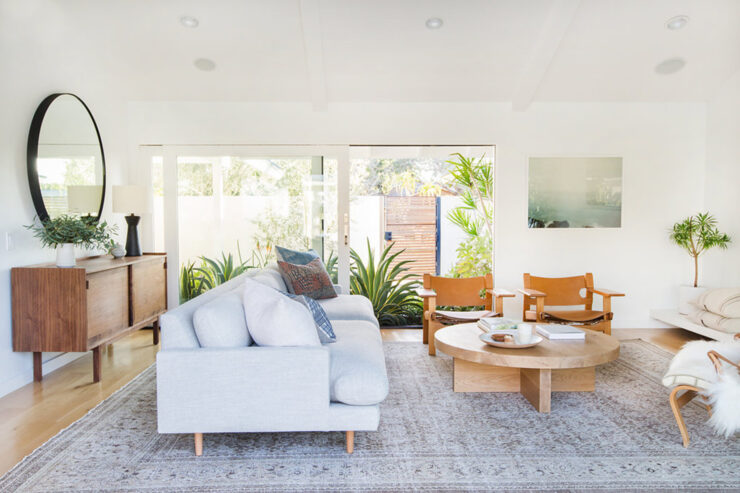 Cover high-traffic areas of the floor to prevent the Persian rug from being damaged by foot traffic. When going around a room, it's awkward to have one foot on the mat and the other off. This also causes uneven wear, which sticks out more.
4. Style of the rug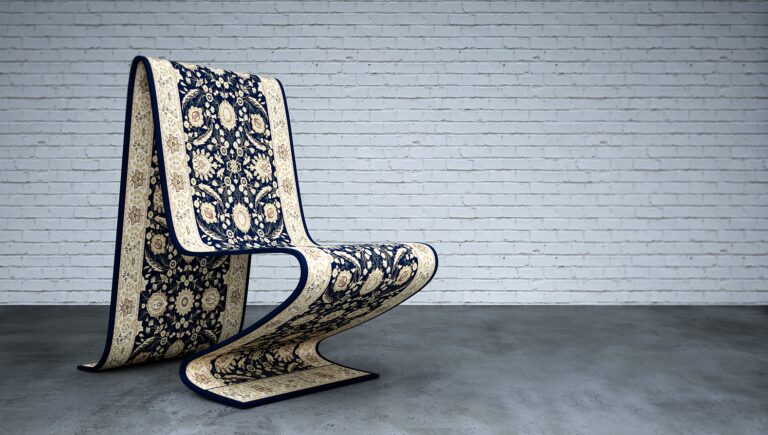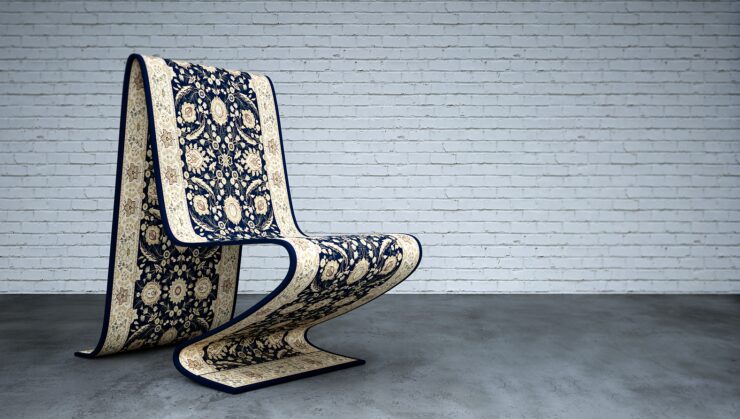 However, in terms of lifestyle, traffic is something to think about. For family rooms, corridors, and other heavily traveled areas, a more durable, easy-to-clean alternative is recommended. Stains are unavoidable with little children and pets. If you do decide to set down handmade Persian rugs in sensitive areas, darker colors and designs will hide stains easier.
Despite the popularity of trendy patterns and hues, trust your instincts and what works for you in the end. Years from now, as well as today, you're more likely to keep and decorate your home with the rug.
5. Consider colors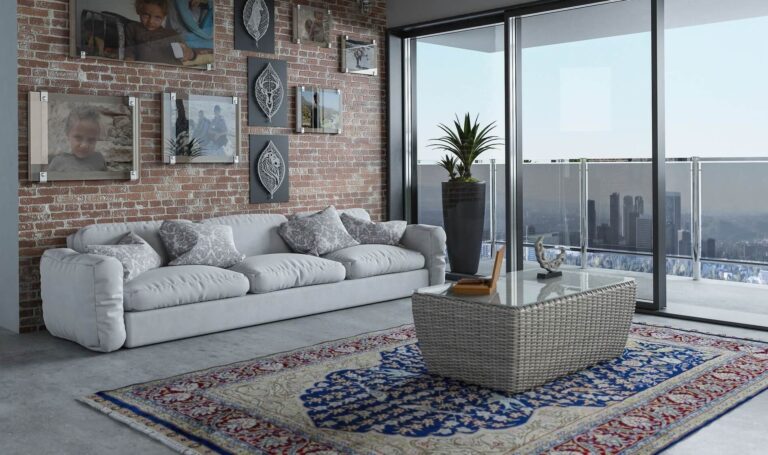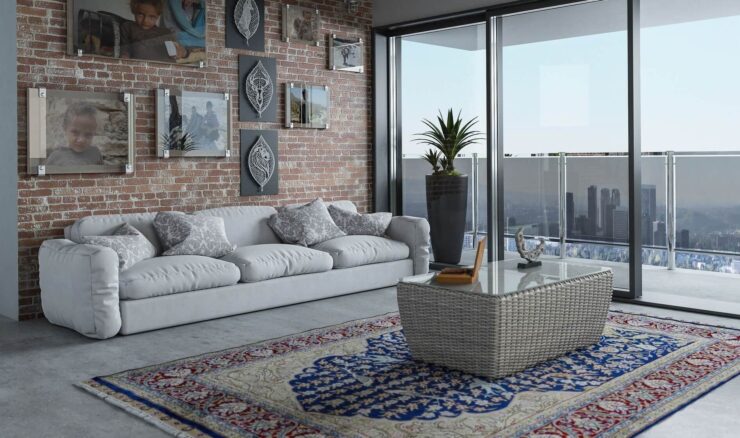 If you follow a few simple rules, matching your rug to your living room furniture won't be too difficult. Before going to a Persian rug store, think about the sort of furniture you already have in your home and make a list of color schemes. If your furniture is darker, such as chocolate brown, choose a Persian rug in beige, yellow, or red to create a calm, inviting, and balanced aesthetic.
If your living room furniture is light-colored, such as cream, beige, or white, use Persian rugs in darker hues, such as green, red, or purple, to provide a wow effect. Keep in mind that the wrong mix and match can give your room an unattractive appearance rather than a unified one. Take note!
Many people obsess with color matching and achieving an identical hue match. This is most likely the most common source of dissatisfaction. Relax, the colors don't have to match exactly. The golden rule is to use colors that are similar in hue. It will all come together beautifully. Consider a rose garden.
Different greens in the leaves, gradations of color in the petals — all the rose colors don't match – in fact, there are possibly hundreds of shades of color in a single rose bush. The issue of color is the least of your concerns.
6. Consider room design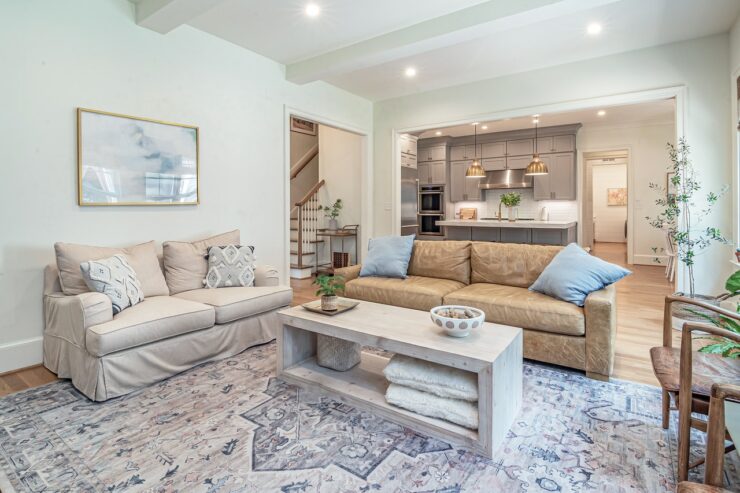 Using Persian area rugs to decorate your living room provides an elegant ambiance that directs guests through the space. If you're using custom-made rug shapes to decorate a room, take into account the room's shape, as this will determine the best design for it. Long rectangular rugs, for example, look fantastic in bathrooms and kitchens, creating not only an interesting pattern but also order!
Conclusion
It's as much about functionality as it is about personal flair when it comes to matching Persian rugs with your home decor. You'll also want to make sure the rug stays in the same color family. Place it in a location where a spill or accident is unlikely to occur, and follow the cleaning directions if the carpet needs to be refreshed.