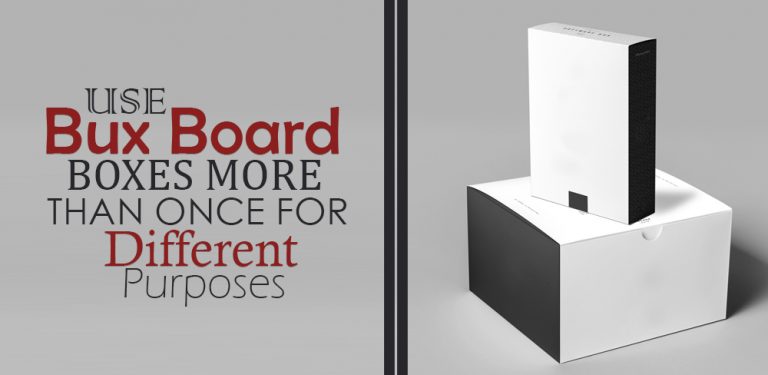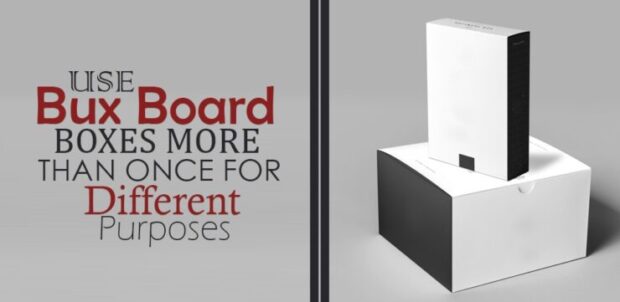 The bux board boxes are famous because of their rigid and durable structure. They are manufactured from high-quality materials which are also environmentally friendly. Advanced and the latest manufacturing techniques are used for their production purposes. They are available in all custom sizes and shapes. Naturally, they come in brown and white shades. But there is an option through which you can change their color through printing. Digital, screen and offset lithography are some of the latest and most effective printing techniques that help in making boxes more pleasant. They use special color schemes like CMYK or PMS. You can display important information through this option. Other than this, you can also illustrate beautiful prints and patterns on the surfaces of the packages. To make sure that the printed artwork and information do not fade away easily, you can cover the whole package in some lamination, metallic foiling, etc.
Bux board boxes are long-lasting yet lightweight packages that have the strength to carry different kinds of products. These boxes are considered perfect for the packaging as well as shipment purposes of delicate and fragile items. They are made out of biodegradable and recyclable materials. They can easily be degraded by microbes and do not contribute to the increased pollution. Besides this, they can be easily recused again and again, and after that, they can be recycled.
1.   Pencil And Pen Holder
There are various ways to utilize custom bux board boxes more than once. They are made out of sturdy yet pretty flexible materials. That is why it is easy to mold and modify them into different shapes and sizes. You can do all kinds of fun activities with these packages. One common thing that you can make out of these boxes is a pencil or pen holder case.
To make a pen holder, you require some basic things like scissors, a pencil, ruler, glue, etc. Then, you need to take specific measurements of the pens and pencils. After that, you can mark those measurements on the Bux board with the help of a pencil and ruler and sketch the pencil holder. Ow, you can cut down the package in a special size and give it a shape by using some strong adhesive or glue. This way, you can make the homemade pencil holder and that too by using Eco-friendly materials. You can also customize the pen holder by painting beautiful prints on it.
2.   Files and Documents Organizer
To have a clutter-free space on your study table or your office desk, you need to opt for a document organizer. These documents and files organizer helps in arranging all the important documents or files or even notes, in a precise and neat manner. Due to this reason, they are a must when you have to work in the office. Moreover, you can also use these documents organizer for the arrangement of your school notes so that you can easily find them during the exam season.
You do not have to buy such an organizer from the market because you can easily make one at home by using bux board packaging boxes. These boxes are always lying around the house for no reason, so instead of throwing them out, you can use them in this DIY project. There are so many tutorials on YouTube that you can watch to make a document organizer. And to make them, you do not need to have fancy equipment or tools. You only need pair of scissors, strong adhesives like hot glue, a pencil, and ruler, etc. With the help of such basic things, you can easily get yourself a good quality, durable file organizer. 
3.   Picture Storage Box
The custom bux board boxes have been used for the packaging of all sorts of products, whether edibles or some pharmaceutical or whatnot. They can provide effective protection to packed products from the outer environment. So, you can use these packages for the storage boxes as well. You can store all kinds of items in such boxes. For this, you do not have to change the shape and size of the package. But you can customize and personalize the box according to the need of the storage item. If you are placing the pictures of your childhood in the package, then you can paint the surface of the boxes and display graphical illustrations or even beautiful prints.
4.   Wall Hangings and Party Decors
The bux board packages can easily be handled because they are lightweight and have flexibility to some extent. Due to this, you can reuse them by turning them into some other things. If your living room or your room needs some decoration, then you can use these boxes and make wall hangings or wall arts. You can also search from the internet to get some inspiration. On YouTube, there are so many tutorials available for making wall hangings. From that, you can choose either one to create a beautiful wall décor. Besides this, there is also an option through which you can decorate your house on special occasions by making small embellishments out of these packaging boxes. You can use such embellishments on the occasion of Christmas, birthdays, and even at parties.
5. Make a First Aid Box
A first aid box is an essential package that contains all kinds of necessary items that a person can need in a time of medical emergency. They contain bandages, some ointments, pain killers, gloves, masks, cotton, safety pins, etc. By making it at home, you can easily add the things in the package that you think you might need in the future. Also, you have the power to customize the package as per your preferences. If you want to accommodate the items separately in a single box, then you can also make a placeholder from the cardboard or Bux board material. This way, you can place all the items more neatly and precisely in the package so that you can easily access them in time of emergency.
The ways through which you can utilize bux board boxes are limitless. The only limit is your imagination. These packages are sturdy, durable, and pretty affordable. So, if you do not have them lying around in the house, but you want to do some creative activity, then you can easily buy them at cost-effective prices.