Relocating to a new home is always a stressful process. We are not talking just about traveling. There are a lot of elements that need to be taken into consideration even before the actual trip. We are not going to talk about packing, which is probably the most stressful of all of these processes. We will focus on some other factors that are not talked about often.
Finding the company to carry out this process is not an easy thing to do, no matter how long the distance is. Most moving companies consider relocating to 400 miles or more as a long-distance move. Surely, this doesn't mean that you would consider this long-distance. Still, you will need to settle for these standards.
If you're crossing borders, then it can be referred to as inter-state or long-haul moving. Relocating long-distance is not an easy task as you have to manage a pile of stress and expenses. The best way to relocate interstate or long-distance can be determined by your needs, preferences, and budget. Hiring a moving company and DIY method are the two main options to conduct your long-distance relocation.
Moving Companies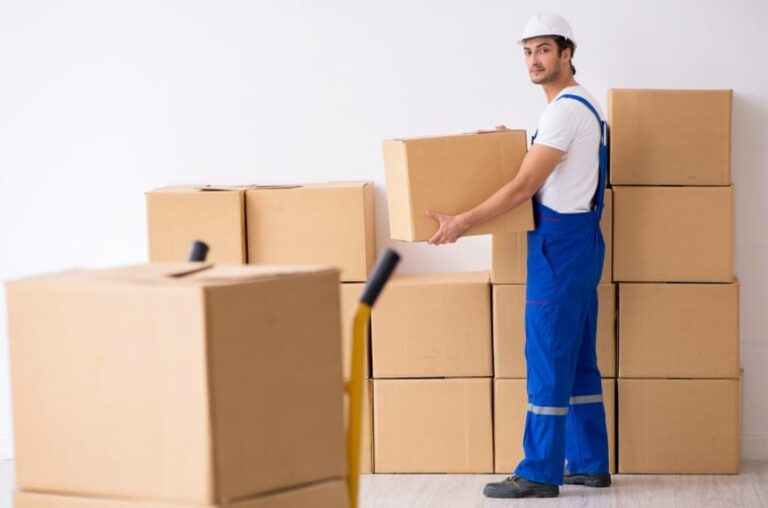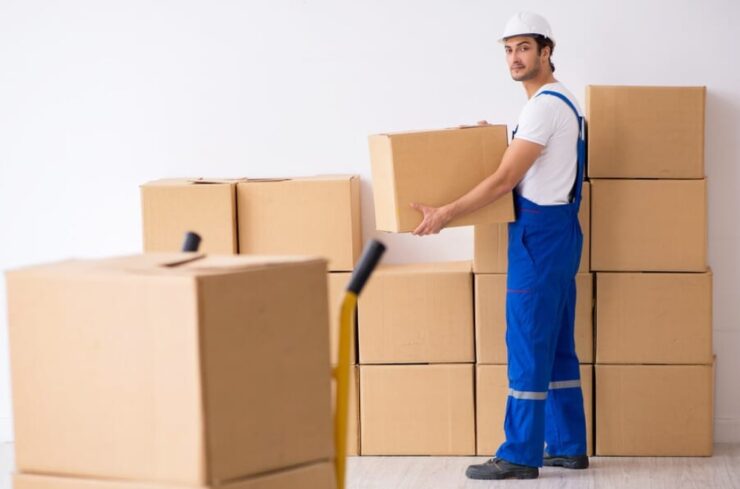 When budget is not an issue then you must hire a full-service long-distance company to ease off your workload. But, when you're on a tight budget, you can face some hardships. These moving companies are responsible for all the tasks of your relocation, which means packing, loading, unloading, unpacking, and transporting are professional's duties.
As you can see, you will be completely free of many activities you would normally need to do. Still, that doesn't mean that finding the best company out there is going to be easy. Since there are so many of them you can choose from, you will need to conduct thorough research before you find the one that meets all your needs and preferences. Sometimes, this process can last for up to a couple of days before you find what suits you the best.
Adams Van Lines offer full-service long-distance move that allows you to sit back and relax while they handle your relocation. However, if you have fewer items to move that you can pack and load yourself then hiring a self-service mover is a budget-friendly option. This type of mover provides only the transport services while you have to handle all the responsibilities. This feature makes them the less expensive movers.
DIY Option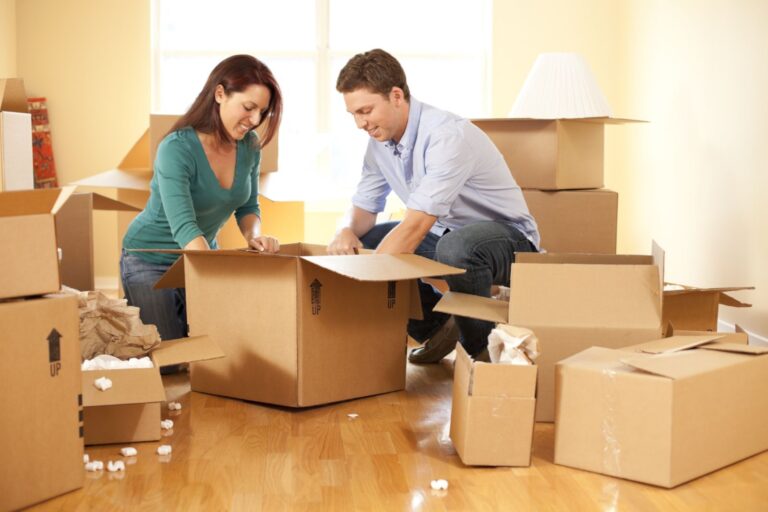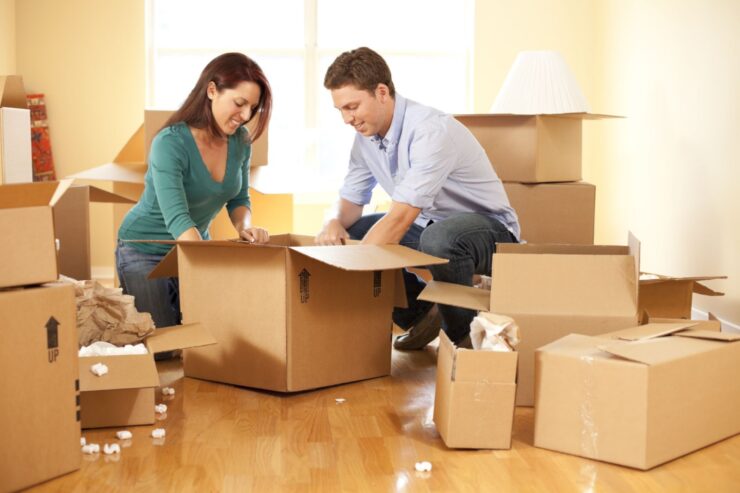 When you have a tight budget and are determined to handle all tasks on your own then the DIY option is the best way to process your relocation. You just need to hire a rental truck, pack and load your belongings as per your convenience and drive your way to the new house. DIY options are best when you don't have many items to move.
Sure, you will save a lot of money this way. However, your efforts will need to be on the highest possible level. Going through all the processes we've described earlier in this article of ours will take a significant chunk of your time and efforts. It's not going to be easy. But, if you make it look like a little project both for you and your family, it can be fun.
On the other hand, DIY options are hectic as you have to manage all the work. Not only that it requires a lot of time, but it can also inflict a lot of stress on you, which nobody enjoys. Still, it's inevitable.
Packing and loading is a huge task to perform as there is a risk of damaging the item. Also, driving the rental truck yourself could be stressful and full of dangers. That's why everyone who doesn't have any budget constraints will not choose this option.
Season and Time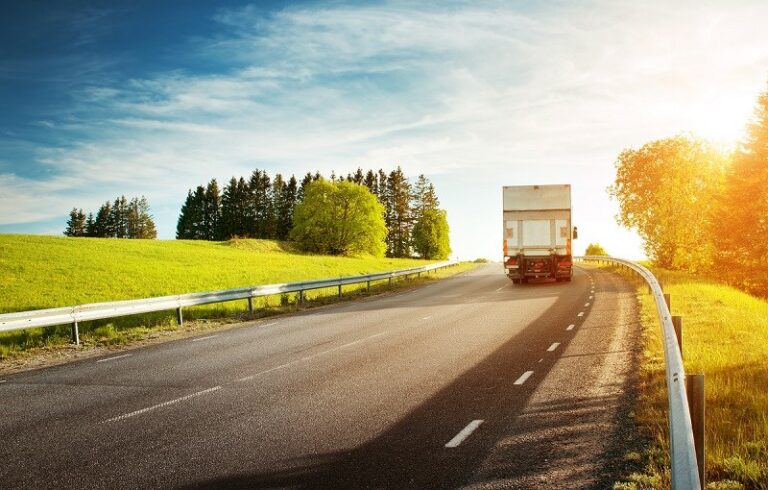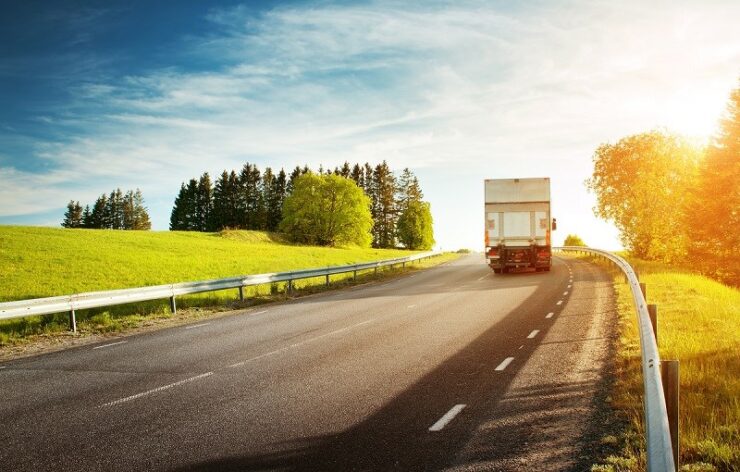 The seasons play an important role in your relocation. Summer is considered the peak moving season due to high demands and holidays. Families having school-age children look to relocate during summer due to the holidays. Relocating during summer could cost you more than moving in any other season. Surely, performing this sort of task while it rains is not comfortable at all. Not to mention that it can damage some of your items.
The DIY option is the cheapest method to relocate during summer but loading your belongings and driving a truck under the scorching sun is a challenging task. Even though you will have all the responsibility, you will also have enough flexibility to find some alternative solutions that are not only cheaper, but they can also be more effective.
Winter is the cheapest season to move due to low demands and harsh weather conditions. The icy roads and unexpected rain and snow can make it difficult and dangerous to drive. The DIY option for relocation is a big no during winter due to the high risk. However, hiring moving professionals during winter won't cost you much due to low demands. Still, that doesn't mean that opting for this will give you peace of mind during the actual process.
Spring and Fall are the moderate seasons as the weather remains pleasant and the moving expenses are light. Both hiring a moving company and a DIY option are ideal methods of relocation during these seasons. Basically, it all depends on the factors that are either limiting or provide you with some benefits. So, making this decision should depend only on your needs and preferences and nothing else than that. If you don't consider your needs, you can easily make some mistakes you will not enjoy.
Read: Hacks to organize your closet while moving
Apart from this, if you want to conduct your long-distance relocation smoothly, you must start planning at least a month ahead of your move. Otherwise, all your plans will be conducted hastily and recklessly, which is not provide you with what you need. You can be sure of that. For DIY purposes, you should start arranging the moving equipment like boxes, tape, packing materials, and other tools a couple of weeks before the move.
In Conclusion
If you're hiring a moving company, make sure to contact 3-4 companies to get a better deal. Use your needs and preferences to narrow down the list of those you came across. Check the legal permits like license, insurance, and other important documents of the company to avoid frauds and scams. Be sure to take all three perspectives we've provided you with before making the final decision. We are sure you will find all three of them informative.