Cannabidiol has become a focal talking point worldwide, thanks to research highlighting its medicinal and therapeutic properties. Individuals suffering from conditions that result in chronic pain or inflammation are touting hemp extracts as miracle workers. We recommend a CBD tincture to individuals with less severe conditions, as these products have the power to transform your lives. Even people looking to boost their productivity and efficiency can benefit from cannabidiol. Students have concluded that such products can help them focus and concentrate better, leading to better test scores and cognitive ability. Are you looking for a natural way to boost your attention span and memory? Read on to learn why we recommend a CBD tincture to those who want to excel in their studies.
https://pixabay.com/photos/man-writing-laptop-computer-write-2562325/
What are Hemp-Infused Tinctures?
Cannabidiol, also known as CBD, is a popular phytocannabinoid found in the Cannabis Sativa that produces several positive changes in our bodies. The cannabis plant is a treasure trove of healthy ingredients and contains over a hundred effective cannabinoids, such as CBG, CBN, and CBC. Unlike its distant cousin, tetrahydrocannabinol, cannabidiol does not produce any mind-altering effects. As a result, products that use such hemp extracts are safer and healthier for extended use. Manufacturers extract these compounds from marijuana and hemp, with the latter being more integral as it contains less THC. 
The 2018 Farm Bill legalized the marketing and sale of hemp products containing less than 0.3% THC. As a result, the cannabis market expanded considerably, thanks to federal support for products infused with hemp extracts. CBD oil tinctures contain compounds extracted from hemp mixed with a base or carrier oil, which traditionally includes MCT or coconut oil. These products go through an extensive extraction process to ensure that they remain pure and potent. Individuals can measure the appropriate amount of tincture using a dropper and add these to their favorite food items and beverages.  
Can CBD Tinctures Help You Excel in Your Studies?
Cannabidiol works by interacting with our endocannabinoid system by binding to our receptors and neurotransmitters. Doing so helps regulate various bodily functions, including our circadian rhythm, appetite, metabolism, and cognitive ability. The two primary neurotransmitters and receivers that cannabidiol engages with are the CB1 and CB2 receptors. While the former is responsible for pain management, appetite, cognitive ability, and memory, the latter controls our immune response. Hence, these products can help individuals feel more at ease and balanced, leading to several physical and mental advantages. 
Additionally, these products possess analgesic and anti-inflammatory properties. As a result, they can help students struggling with headaches, mobility issues, and excessive swelling. We concentrate the best when we feel good physically and mentally. Products containing hemp extracts can help our bodies achieve this balance by supporting the endocannabinoid system. Since the system is responsible for maintaining homeostasis, such products can boost our overall performance. Its Neuroprotectant abilities help improve your cognitive ability, leading to more productive study sessions. These properties help such products prevent neurological degeneration and the following disorders.
Anxiety

Post-traumatic stress disorder 

Addiction

Depression

Schizophrenia
How to Use Hemp to Excel in Your Studies?
The cannabis market offers CBD in different forms and potencies. Students must consult a doctor before starting any hemp-based regimen to prevent adverse reactions and side effects. Physicians can also help provide dosing guidelines based on the consumer's weight, age, sex, and usage history. Once they know how much they need to consume in a day, students can research the market and find an oil tincture that addresses their personal needs. Since these products rely on sublingual application, they induce effects on our bodies quickly while also being long-lasting. Sublingual administration allows the highly absorbent mucosa in our oral passages to take in the compounds through tiny capillaries, leading to fast action.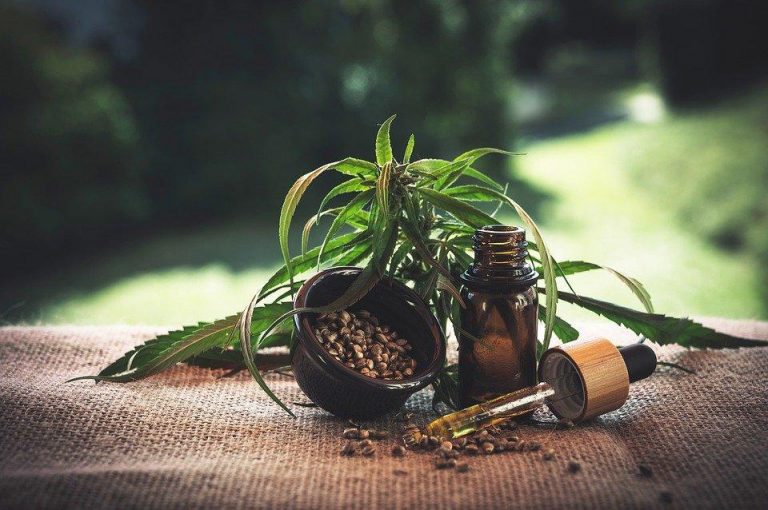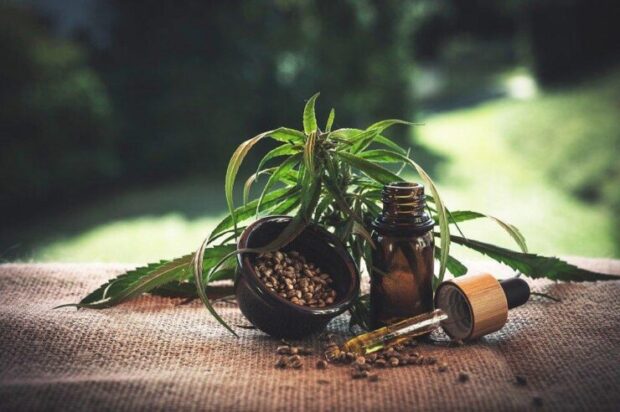 Some of the terminology you will come across while shopping for products containing hemp extracts are as follows.
Terpenes: Compounds that add flavor and aroma to the cannabinoids found in cannabis

Isolates: Purest forms of cannabidiol that don't contain any terpenes, flavonoids, or additional cannabinoids

Broad-spectrum: Concentrations that contain cannabinoids and terpenes, except tetrahydrocannabinol

Full-spectrum: Mixtures that possess all cannabinoids, terpenes, and flavonoids found in the cannabis plant
Beginners should start with low doses and work their way up as per their specific needs and requirements. Additionally, different brands and products may vary in their actions, and hence, users should be careful while switching companies. Since most CBD + CBN sleep tinctures come in 1mg per drop potencies, they are easy to administer, making dosage control reliable and consistent.  Hence, we recommend a CBD tincture because these are convenient to use, regulate, and produce instant and long-lasting results. When handled with the required care and caution, such products have an indefinite shelf-life. Consumers should ensure they control the temperature, moisture, and light their tincture bottles face to preserve them. The best place to keep such items is in a cold and dark pantry that does not get a lot of direct sunlight, allowing it to stay fresh consistently.
Also see: What to expect from premium quality CBD oil
CBD Tinctures for Focus 
One of the newest uses for cannabidiol is by students looking for extra motivation during their exam sessions. These products can help individuals focus and concentrate better on the tasks at hand, making them effective study-buddies. Our lack of sleep, stress, and an unhealthy diet can wreak havoc on the amount of energy we have during the day. Cannabidiol can help us with all these factors by preventing insomnia, hypertension, excessive stress, and digestive tract issues. As a result, it provides an all-encompassing effect that helps neutralize all these factors and improve our energy levels and focus. 
The mood-enhancing and relaxing properties of hemp extracts help keep anxiousness and hypertension at bay. As a result, students can feel calmer and at ease, helping improve their productivity. These abilities also combat feelings of fatigue which can make it challenging for individuals to study.  Struggling to sleep can rob our bodies of the rest required to heal, recover and repair itself, leading to tiredness and lethargy. However, hemp extracts can combat insomnia and other sleep-related disorders, leading to calmer, more rested, and relaxed students.  Individuals suffering from conditions that inflict chronic pain or inflammation will find it challenging to study consistently for extended periods. However, the analgesic properties of cannabidiol can help alleviate such symptoms, leading to more energy and concentration.
Final Thoughts
As you can see, CBD tinctures can be a potent ally during your exam sessions to aid in boosting your cognitive functioning. We recommend a CBD tincture to any individual struggling with focus and energy while studying. These products work as natural remedies to energize your bodies and prevent fatigue, stress, and insomnia during your exam session. How have hemp products helped you cope with your studies productively? Help other students make the switch to healthier and more sustainable supplements by sharing your experience below!