Choosing the right COB light for your needs can be challenging nowadays. There are so many different models and options, and in some cases, we can get confused by all the units that are offered on the market. If you are looking for the right device for you, you have come to the right place. Here, we are going to talk about some of the best COB lights for studio photography available on the market in 2023.
1. NiceFoto Daylight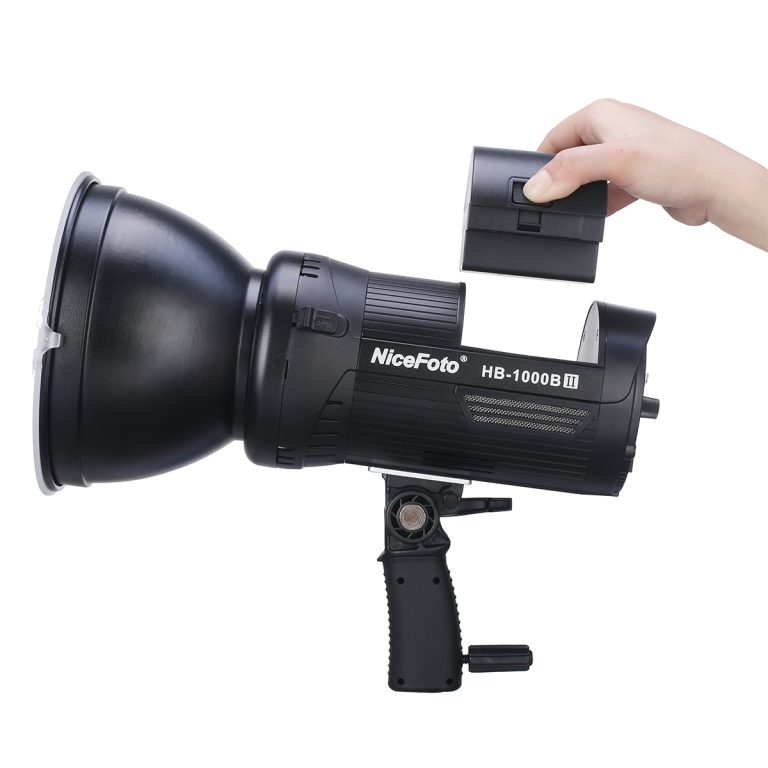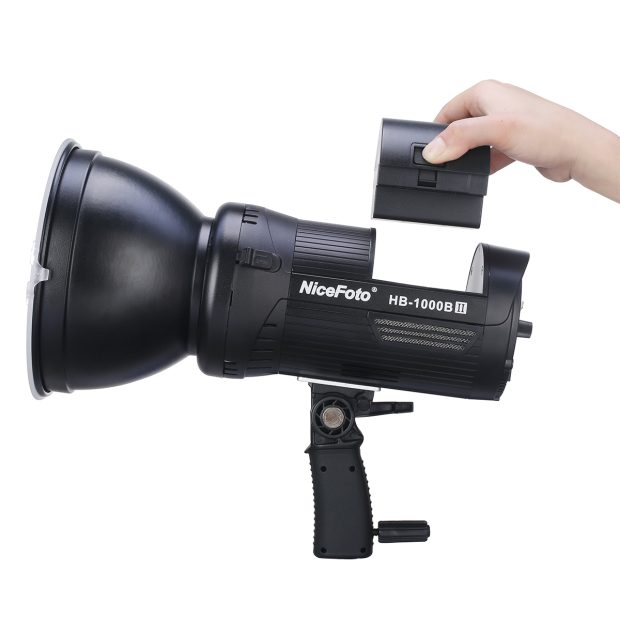 The first unit we are going to talk about is one of the best ones you can use if you want to capture the best studio pictures. It comes with a lot of additional features, including remote wireless and Bluetooth control, and it also features an AC power adapter.
It has been reported as one of the units with the highest grades given by customers, and provides easy control methods, along with remote control over many of the functions. The fan provides excellent cooling performance and it is ultra-silent.
The battery features a 6600mAh Li-ion and this model is said to be one of the most reliable options when it comes to COB video light. Depending on where you order it from, this purchase should cost you between 800 and 1000 dollars and this puts this unit in the relatively expensive model.
2. Sokani X60
This model of COB light is small but powerful, and it is going to give you all the functions you need, with additional practicality and ease of use. It is a portable device, meaning that when you do your photography on the go, or if you need to transport it from one studio to another, you are not going to have any issues with it.
If you are looking for the best COB light effect unit, you should look no further, because it provides five pre-programmed effects that will allow you to use your full creativity and test things out with different types of light that are going to add to the beauty of the captured images.
It offers an excellent heat dispersion and you can control it wirelessly via the 12 channels that are built into the model. The price is pretty affordable as well, and you can find it for around 200 dollars on the market. Keep in mind that these models are amazing for the price, so you may need to be put on the waitlist.
3. COLBOR CL100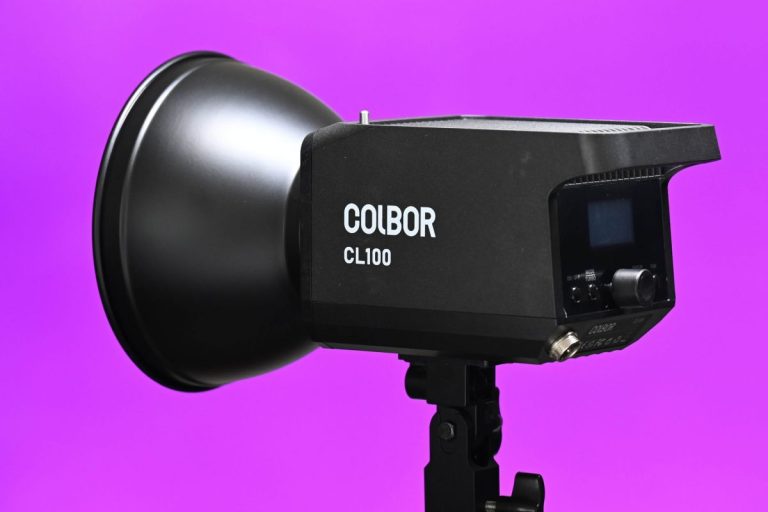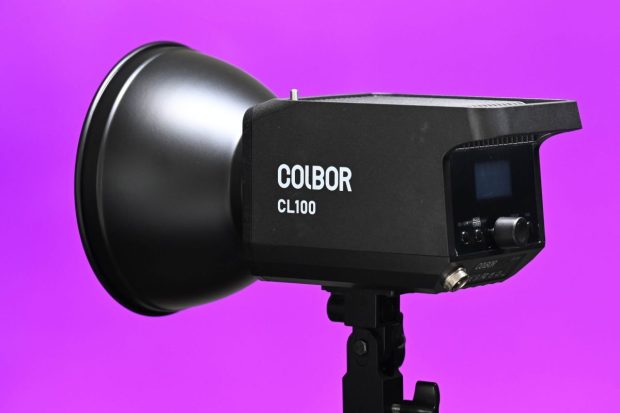 When it comes to the best COB LED lights, you should look no further than the CL100. The design is sleek and elegant, and when compared to other units in this range, the CL100 is better when it comes to weight, practicality, and ease of use.
It features a controller built into the light fixture, and the cable that comes with it to keep the battery full is long and practical enough so you don't experience any issues with the COB light. The mounting is easy and the angle of rotation is going to give you all the freedom when using the unit. COLBOR offers COB light that sets up video conference, so no matter if you are looking for a COB video light or a COB light that is going to improve your photography, you should invest in this model.
It has an active cooling mode, a body made of ABS, and two types of illumination, and it can operate between -10 and 50 degrees Celsius, meaning it is practical for any type of setting. Depending on the exact type that you want, the price varies between 150 and 200 dollars, and this gives you another reason why you should opt for this unit.
4. Aputure COB 300D
This unit offers the best specifications when it comes not only to photography but also to filmmaking, broadcasting videos, TV production, and so on. It features a new design, and if you are looking for the COB light meaning, then this model is what you should be looking for. Unlike many of the other units in the same category, the Aputure offers eight different types of light effects which add to the versatility of the unit.
It features an impeccable color fidelity, and it has a 100-meter wireless remote control. The control methods are dual, and it has an intuitive control box that you can use to adjust the brightness, fan speed, and channels.
When it comes to the price, this unit is not for those who are trying to take images on a budget, and you will need to invest about one grand for this model. Even though it is well worth it, and you are not going to regret your decision, if you are looking for LED COB lights on a budget, this model is not for you.
5. Weeylite 60W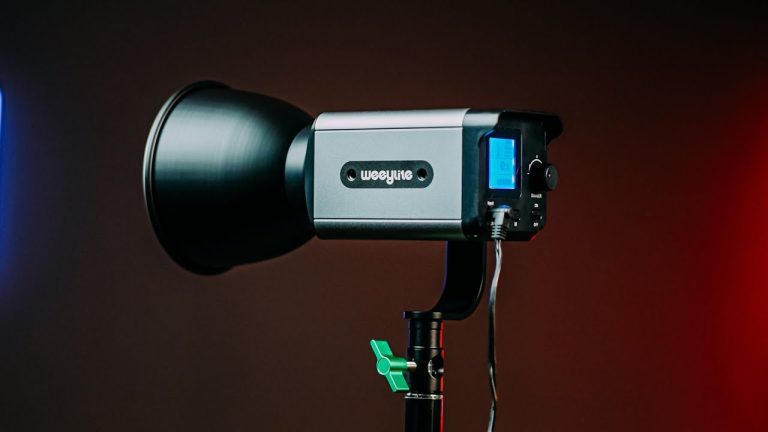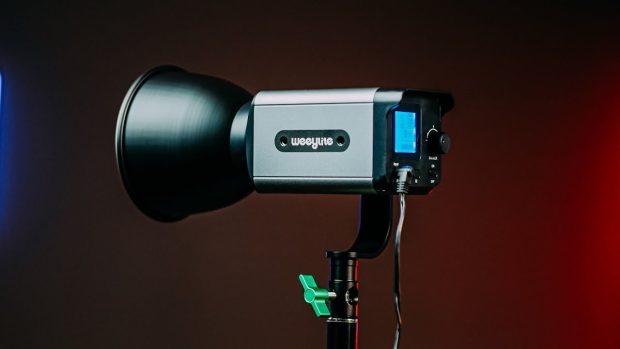 The last unit we are going to talk about is the Weeylite. When you do deeper research on this product, you will see that it perfectly combines the COB light vs LED features, and it is a model that is going to give you the best experience no matter what you are shooting.
It features many options, starting from the multiple control ways, up to dual COB bulbs, and it uses USB connection technology. The design is said to be one of the best ones you can find on the market, and it is practical, easy to set up, and it weighs less than one kilogram. It comes with a convenient carrier for the NP-970 battery, and you can also choose to connect it to the adapter for continuous lighting without interruptions. The price tag is somewhere in between professional lights and those made for everyone and depending on the place you purchase it from, you can find it between 400 and 600 dollars.
As you can see, there are a lot of choices when it comes to COB lights, and you can make your decision based on your needs, experience as well as budget. You can easily purchase a unit that will not cost you more than 100 dollars, and you can also opt for models that cost ten times as much. Make sure you do your research and if possible, collaborate directly with the brand that offers these models to ensure that you get the best price possible without paying additional fees.