The use of pedestal bar tables has increased in several places. It is perfect for both workspace and dining areas providing multiple layout options. You can use them in small spaces for several purposes. It depends on your creativity to make unique setups and layouts combining work with dining areas.
In this article, you will gain insight into some ideas that will allow you to make the most of bar tables in your home and workspace. If you are looking forward to buying a bar table, head to this website to browse a wide range of pedestal bar tables available at affordable rates.
Ideas to use Pedestal Bar Table for Multi-Purpose Spaces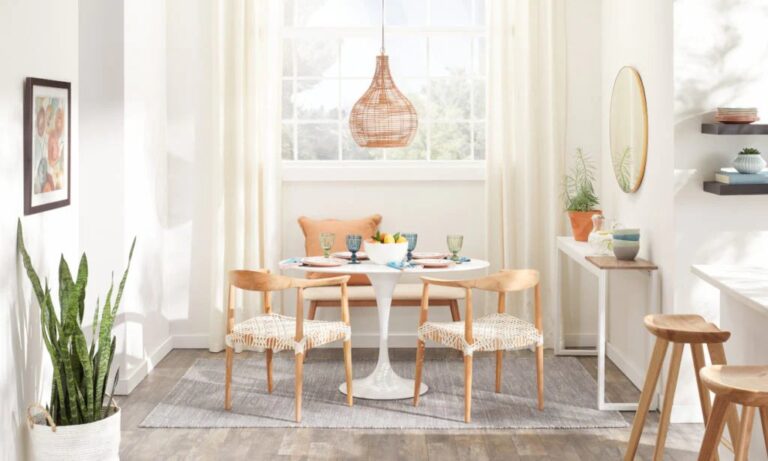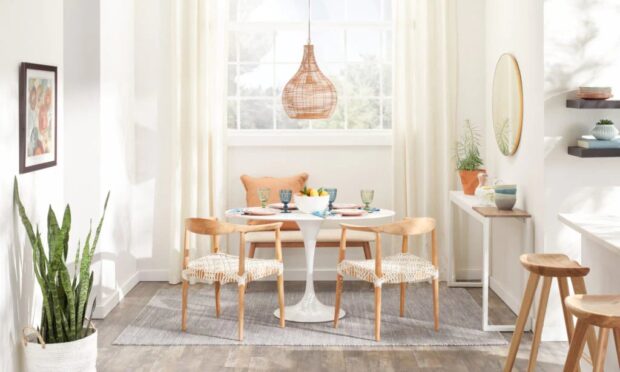 1. Dining Area
One of the best uses of a pedestal bar table is in the dining area. Tables and chairs are major furnishings in a dining area. A pedestal bar table will make your dining area look different from conventional dining layouts. House owners with small dining spaces can design this layout to make their dining space look classy and aesthetic.
A traditional dining table may occupy too much space, but pedestal bar tables are comparatively smaller. Many households have dedicated bar areas in their dining space. Pedestal bar tables equipped with counter-height chairs are great options for home bar designs. Homeowners can use pedestal bar tables to provide a modern look to the dining area.
2. Workspace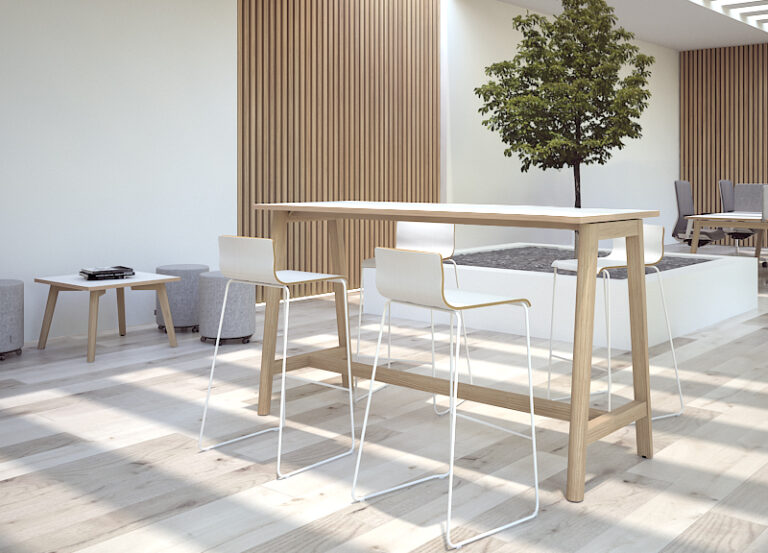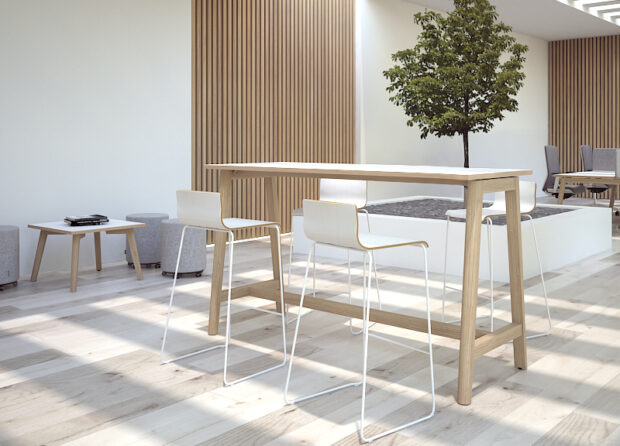 Using pedestal bar tables in workspace layouts and designs makes it ideal for multi-purpose spaces. They can replace conventional tables in offices and study tables in study rooms. You can also use these tables in your study room to keep your books and laptop. Besides, they can be used as alternatives in office canteens to serve food.
Using pedestal bar tables is suitable for setting up a home workspace in a limited area. The best uses of furniture depend on the creativity of the person and the need for it. If you have a small workspace, you can find the best use of these tables in providing an aesthetic look to your workspace. These tables are perfect for employees to work together on projects or discuss ideas with other team members.
3. Entertainment Area
You can furnish your entertainment area with pedestal bar tables and chairs as additional seating space. It is perfect for people to attend to guests and relatives at home. They are also an ideal replacement for tea tables and can be used to serve snacks and drinks. The structure and design of these tables are perfect for giving your entertainment space a classic appeal.
You can also use them in your gaming room to eat dinner or to keep your gaming gear. Pedestal bar tables are smaller and will not take much of your gaming space. Pedestal bar tables are smaller than regular tables, which makes them perfect if you have more players in a gaming room. You can dedicate a single table to a player so they can play comfortably and perform better.
4. Display Area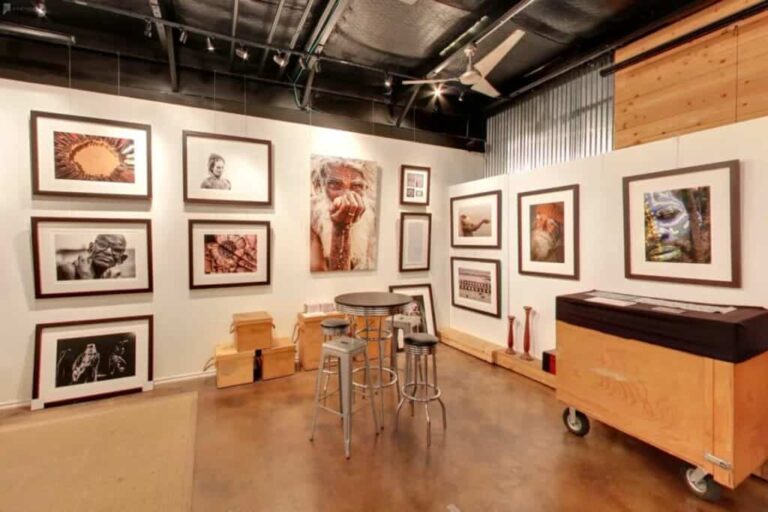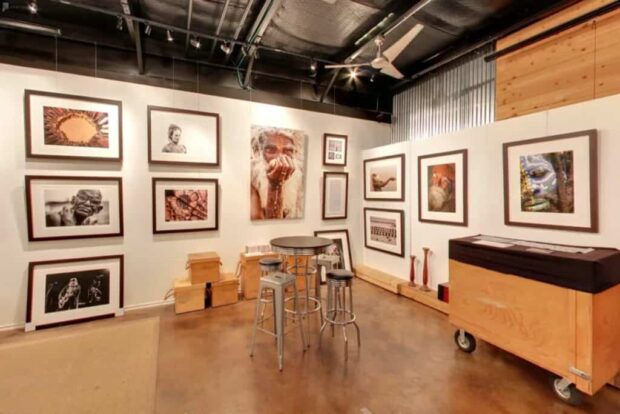 In several places, including retail stores or shopping malls, pedestal bar tables can display products and sample items. Using these tables to highlight best-selling items benefits local shopkeepers in grabbing customers' attention. You can also use it in your retail stores to display new products. The combination of a pedestal bar table along with some fresh flowers will provide an aesthetic appeal to your shop.
Pedestal bar tables are found in art exhibitions and museums to highlight and display ancient artifacts and unique objects. Besides, these tables are available in different designs and textures. These tables can perfectly match the theme of your museum. You can make the best use of these tables in art exhibitions to display paintings and pictures of different artists.
5. Restaurants and Cafes
Restaurants and cafes are the most common place for pedestal bar tables. It can give a different look to restaurants and cafes, making them look different from the conventional layout. You can also mix them with regular tables, which makes them comfortable for taller people.
In restaurants and cafes, pedestal bar tables are not limited to serving food. You can place some books and magazines for people to read while they wait for their order. You can use them to keep mouth refreshments, napkins, or decorative showpieces for customers.
Benefits of Using Pedestal Bar Table for Multi-Purpose Spaces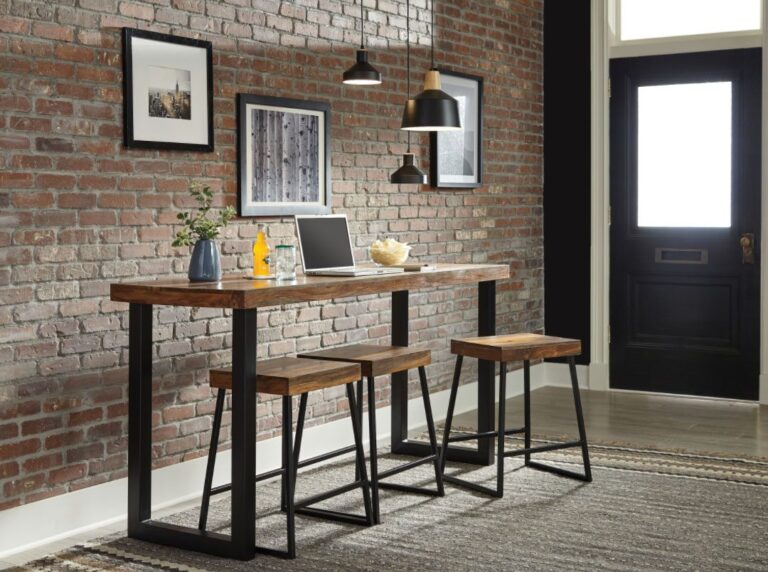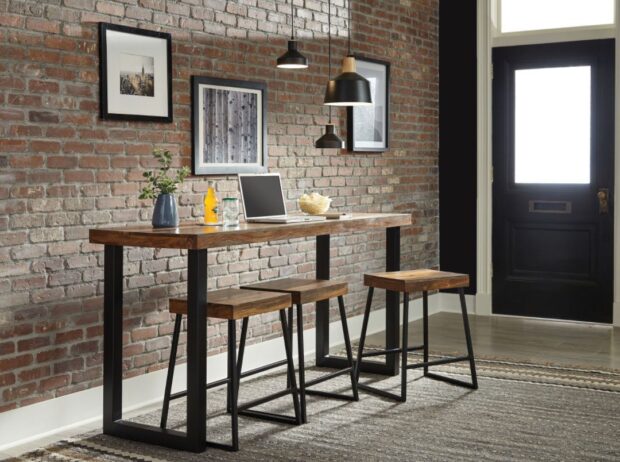 Pedestal bar tables are taller and smaller than conventional tables. They are typically seen in bars and clubs and are ideal for drinks and beverages. The tall height of these tables makes them perfect for standing and working. It reduces strain on the back and neck as you can keep your backbone straight while standing.
Besides, these tables are versatile, which makes them functional for multi-purpose spaces. You can effectively use them for your workspace or in the studying area. These tables give an aesthetic and classic appeal to your overall decor. They also make a good combination in restaurants and cafes with regular tables. The multi-purpose usability of these tables makes them highly versatile. You can replace them with traditional tables and still look good.
These tables also come in a variety of designs and textures. It makes them perfect for different places to accommodate multiple necessities of people. You can use them in several ways as a part of your home decor, offering you the flexibility to design your house with your creative ideas.
The Bottom-line
In conclusion, pedestal bar tables have become a part of modern home and workspace decor. You can use different types of furniture to create unique layouts and setups. Home decor is not limited to conventional furniture. Pedestal bar table has several uses that make it useful for both home and workplace. Their versatile design and flexibility in small spaces have made them popular among homeowners. You can use these ideas to create your unique multi-purpose space at home and in the workspace, combining work and dining.