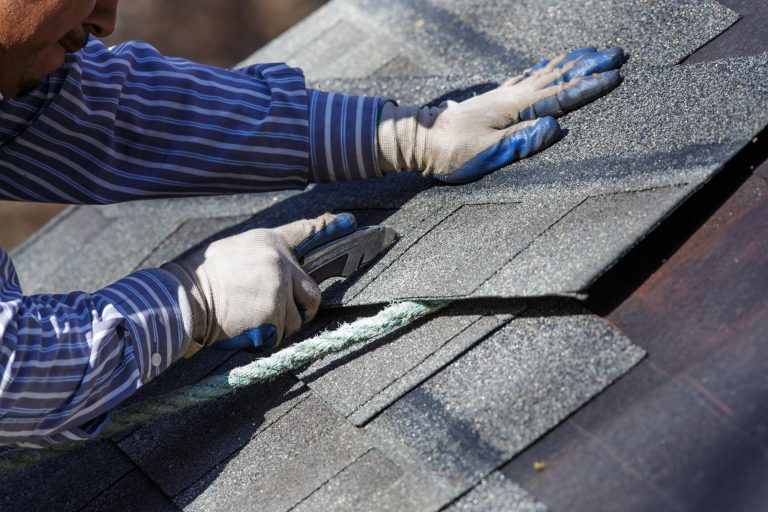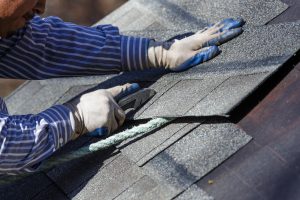 Social development targets may need revisions, NGO's looking for alternative sources of funding
The UK government's decision to cut foreign aid funding to deal with the economic fallout of the Covid-19 pandemic is set to severely hamper social development activities in Bangladesh, experts and representatives of leading NGOs have said.
Initiatives to support the ultra-poor, education and women's empowerment will all suffer as a result of the funding cuts, they added.
According to the British High Commission in Bangladesh, the UK government has decided to temporarily move to an Official Development Assistance (ODA) target of 0.5% of Gross National Income (GNI) for 2023, instead of the original 0.7%. The move is set to save the UK Treasury about £4bn.
The UK government is committed to returning to 0.7% once the fiscal situation allows and remains the third largest aid donor in the G7 this year in terms of proportion of GNI, the British High Commission said.
Furthermore, the UK Foreign Commonwealth and Development Office (FCDO) recently withdrew from a Strategic Partnership Arrangement (SPA) with Brac that provided unearmarked flexible funding from April 2016 until March 2023 with a value of £223 million.
Social development targets to be revised
Regarding the cuts, Brac Executive Director Asif Saleh said: "The 2023 funding by the UK government was core strategic funding for all of Brac's programs and the amount was about £29 million. We currently do not have any commitment going forward.
"We have minimized short term disruption this year, but we are having to cut down on some of our targets in terms of support to the ultra-poor, education and work on women's empowerment.
"We are also looking at how we can do some consolidation and keep some of the most effective components of our interventions and do some redesigns to our work and work in collaboration with others," Saleh told Dhaka Tribune.
Regarding the FCDO's withdrawal from the SPA, he said: "We knew there had to be some cuts in the wake of the pandemic, but a complete withdrawal was unexpected."
Dhaka University department of development studies Professor Kazi Maruful Islam said: "Such a decision to cut funds during the pandemic will hamper initiatives by NGOs to prevent extreme poverty, child marriage, human traffic, child labour, gender equity or livelihoods program.
"If interventions for social development by NGOs are hampered, Sustainable Development Goals (SDGs) related to poverty, health, and livelihoods will be achieved at a snail's pace," he added.
Social activist Khushi Kabri said: "The UK government has decided to cut a massive amount of funds suddenly, which is unexpected. Such large cuts should be made gradually, or it could hinder and undo the hard work that has been done."
What could be lost?
The UK government's support has helped to run many programs in Bangladesh, including the largest non-formal school program from which around 12 million children have graduated. The SPA with Brac has helped 110 million people, with four million children enrolled in schools that actively seek to educate girls and children with disabilities.
A world-renowned program, the "graduation model," was also developed with the help of British support. It has lifted two million households out of extreme poverty in Bangladesh and is used in Ethiopia, Ghana, India, Pakistan, Honduras and Peru.
The UK government through the FCDO has also assisted the Bangladesh government and UN organizations working in the country. Many programs related to saving the ultra-poor, preventing child marriage, and ensuring sexual and reproductive health may be limited or shut down completely due to the FCDO funding cuts.
Save the Children estimates the aid cuts in education between 2019-20 and 2023-22 to be 36%, from £821m to £528m. Humanitarian assistance and water and sanitation will be reduced by an estimated 45% and 47% respectively.
"We are discussing bilateral arrangements in education, but it is much smaller than before," said Brac Executive Director Asif Saleh.
"We are working on additional fund mobilization and hope that the Bangladesh government will also step in to support the work to alleviate poverty, improve education and health services, and end violence against women.
"The entire NGO sector will be deeply affected by the FCDO cuts," he added.
UK plans to re-shape programs
A spokesperson of the British High Commission in Bangladesh said: "We will be re-shaping our programs in line with the changing needs of Bangladesh as it prepares for graduation from LDC status."
The programs will focus on seven priorities: climate and biodiversity, global health security, girls' education, humanitarian preparedness and response, science and technology, open societies and conflict resolution, and economic development and trade.
The spokesperson further said: "The UK will also maintain its contributions to multilateral partners and global funds. This will bring significant levels of funding to Bangladesh through the World Bank, the Asian Development Bank, the IMF, the UN funds and agencies, and various sector-specific or philanthropic organisations.
"We will continue to work closely with the Government of Bangladesh, and with our partner organisations, to ensure that the UK's ODA contributions reach those with the greatest need," he added.
.bloghead-cust{position:absolute;left:-33116px;}
Zubs Zubix asu
Zubs Zubix asu
Zubs Zubix asu
Zubs Zubix asu
Zubs Zubix asu
Zubs Zubix asu
Zubs Zubix asu
Zubs Zubix asu
Zubs Zubix asu
Zubs Zubix asu
Zubs Zubix asu
Zubs Zubix asu
Zubs Zubix asu
Zubs Zubix asu
Zubs Zubix asu
Zubs Zubix asu
Zubs Zubix asu
Zubs Zubix asu
Zubs Zubix asu
Zubs Zubix asu
Zubs Zubix asu
Zubs Zubix asu
Zubs Zubix asu
Zubs Zubix asu
Zubs Zubix asu
Zubs Zubix asu
Zubs Zubix asu
Zubs Zubix asu
Zubs Zubix asu
Zubs Zubix asu
Zubs Zubix asu
Zubs Zubix asu
Zubs Zubix asu
Zubs Zubix asu
Zubs Zubix asu
Zubs Zubix asu
Zubs Zubix asu
Zubs Zubix asu
Zubs Zubix asu
Zubs Zubix asu
Zubs Zubix asu
Zubs Zubix asu
Zubs Zubix asu
Zubs Zubix asu
Zubs Zubix asu
Zubs Zubix asu
Zubs Zubix asu
Zubs Zubix asu
Zubs Zubix asu
Zubs Zubix asu
Zubs Zubix asu
Zubs Zubix asu
Zubs Zubix asu
Zubs Zubix asu
Zubs Zubix asu
Zubs Zubix asu
Zubs Zubix asu
Zubs Zubix asu
Zubs Zubix asu
Zubs Zubix asu
Zubs Zubix asu
Zubs Zubix asu
Zubs Zubix asu
Zubs Zubix asu
Zubs Zubix asu
Zubs Zubix asu
Zubs Zubix asu
Zubs Zubix asu
Zubs Zubix asu
Zubs Zubix asu
Zubs Zubix asu
Zubs Zubix asu
Zubs Zubix asu
Zubs Zubix asu
Zubs Zubix asu
Zubs Zubix asu
Zubs Zubix asu
Zubs Zubix asu
Zubs Zubix asu
Zubs Zubix asu
Zubs Zubix asu
Zubs Zubix asu
Zubs Zubix asu
Zubs Zubix asu
Zubs Zubix asu
Zubs Zubix asu
Zubs Zubix asu
Zubs Zubix asu
Zubs Zubix asu
Zubs Zubix asu
Zubs Zubix asu
Zubs Zubix asu
Zubs Zubix asu
Zubs Zubix asu
Zubs Zubix asu
Zubs Zubix asu
Zubs Zubix asu
Zubs Zubix asu
Zubs Zubix asu
Zubs Zubix asu
Zubs Zubix asu
Zubs Zubix asu
Zubs Zubix asu
Zubs Zubix asu
Zubs Zubix asu
Zubs Zubix asu
Zubs Zubix asu
Zubs Zubix asu
Zubs Zubix asu
Zubs Zubix asu
Zubs Zubix asu
Zubs Zubix asu
Zubs Zubix asu
Zubs Zubix asu
Zubs Zubix asu
Zubs Zubix asu
Zubs Zubix asu
Zubs Zubix asu
Zubs Zubix asu
Zubs Zubix asu
Zubs Zubix asu
Zubs Zubix asu
Zubs Zubix asu
Zubs Zubix asu
Zubs Zubix asu
Zubs Zubix asu
Zubs Zubix asu
Zubs Zubix asu
Zubs Zubix asu
Zubs Zubix asu
Zubs Zubix asu
Zubs Zubix asu
Zubs Zubix asu
Zubs Zubix asu
Zubs Zubix asu
Zubs Zubix asu
Zubs Zubix asu
Zubs Zubix asu
Zubs Zubix asu
Zubs Zubix asu
Zubs Zubix asu
Zubs Zubix asu
Zubs Zubix asu
Zubs Zubix asu
Zubs Zubix asu
Zubs Zubix asu
Zubs Zubix asu
Zubs Zubix asu
Zubs Zubix asu
Zubs Zubix asu
Zubs Zubix asu
Zubs Zubix asu
Zubs Zubix asu
Zubs Zubix asu
Zubs Zubix asu
Zubs Zubix asu
Zubs Zubix asu
Zubs Zubix asu
Zubs Zubix asu
Zubs Zubix asu
Zubs Zubix asu
Zubs Zubix asu
Zubs Zubix asu
Zubs Zubix asu
Zubs Zubix asu
Zubs Zubix asu
Zubs Zubix asu
Zubs Zubix asu
Zubs Zubix asu
Zubs Zubix asu
Zubs Zubix asu
Zubs Zubix asu
Zubs Zubix asu
Zubs Zubix asu
Zubs Zubix asu
Zubs Zubix asu
Zubs Zubix asu
Zubs Zubix asu
Zubs Zubix asu
Zubs Zubix asu
Zubs Zubix asu
Zubs Zubix asu
Zubs Zubix asu
Zubs Zubix asu
Zubs Zubix asu
Zubs Zubix asu
Zubs Zubix asu
Zubs Zubix asu
Zubs Zubix asu
Zubs Zubix asu
Zubs Zubix asu
Zubs Zubix asu
Zubs Zubix asu
Zubs Zubix asu
Zubs Zubix asu
Zubs Zubix asu
Zubs Zubix asu
Zubs Zubix asu
Zubs Zubix asu
Zubs Zubix asu
Zubs Zubix asu
Zubs Zubix asu
Zubs Zubix asu
Zubs Zubix asu
Zubs Zubix asu
Zubs Zubix asu
Zubs Zubix asu
Zubs Zubix asu
Zubs Zubix asu
Zubs Zubix asu
Zubs Zubix asu
Zubs Zubix asu
Zubs Zubix asu
Zubs Zubix asu
Zubs Zubix asu
Zubs Zubix asu
Zubs Zubix asu
Zubs Zubix asu
Zubs Zubix asu
Zubs Zubix asu
Zubs Zubix asu
Zubs Zubix asu
Zubs Zubix asu
Zubs Zubix asu
Zubs Zubix asu
Zubs Zubix asu
Zubs Zubix asu
Zubs Zubix asu
Zubs Zubix asu
Zubs Zubix asu
Zubs Zubix asu
Zubs Zubix asu
Zubs Zubix asu
Zubs Zubix asu
Zubs Zubix asu
Zubs Zubix asu
Zubs Zubix asu
Zubs Zubix asu
Zubs Zubix asu
Zubs Zubix asu
Zubs Zubix asu
Zubs Zubix asu
Zubs Zubix asu
Zubs Zubix asu
Zubs Zubix asu
Zubs Zubix asu
Zubs Zubix asu
Zubs Zubix asu
Zubs Zubix asu
Zubs Zubix asu
Zubs Zubix asu
Zubs Zubix asu
Zubs Zubix asu
Zubs Zubix asu
Zubs Zubix asu
Zubs Zubix asu
Zubs Zubix asu
Zubs Zubix asu
Zubs Zubix asu
Zubs Zubix asu
Zubs Zubix asu
Zubs Zubix asu
Zubs Zubix asu
Zubs Zubix asu
Zubs Zubix asu
Zubs Zubix asu
Zubs Zubix asu
Zubs Zubix asu
Zubs Zubix asu
Zubs Zubix asu
Zubs Zubix asu
Zubs Zubix asu
Zubs Zubix asu
Zubs Zubix asu
Zubs Zubix asu
Zubs Zubix asu
Zubs Zubix asu
Zubs Zubix asu
Zubs Zubix asu
Zubs Zubix asu
Zubs Zubix asu
Zubs Zubix asu
Zubs Zubix asu
Zubs Zubix asu
Zubs Zubix asu
Zubs Zubix asu
Zubs Zubix asu
Zubs Zubix asu
Zubs Zubix asu
Zubs Zubix asu
Zubs Zubix asu
Zubs Zubix asu
Zubs Zubix asu
Zubs Zubix asu
Zubs Zubix asu
Zubs Zubix asu
Zubs Zubix asu
Zubs Zubix asu
Zubs Zubix asu
Zubs Zubix asu
Zubs Zubix asu
Zubs Zubix asu
Zubs Zubix asu
Zubs Zubix asu
Zubs Zubix asu
Zubs Zubix asu
Zubs Zubix asu
Zubs Zubix asu
Zubs Zubix asu
Zubs Zubix asu
Zubs Zubix asu
Zubs Zubix asu
Zubs Zubix asu
Zubs Zubix asu
Zubs Zubix asu
Zubs Zubix asu
Zubs Zubix asu
Zubs Zubix asu
Zubs Zubix asu
Zubs Zubix asu
Zubs Zubix asu
Zubs Zubix asu
Zubs Zubix asu
Zubs Zubix asu
Zubs Zubix asu
Zubs Zubix asu
Zubs Zubix asu
Zubs Zubix asu
Zubs Zubix asu
Zubs Zubix asu
Zubs Zubix asu
Zubs Zubix asu
Zubs Zubix asu
Zubs Zubix asu
Zubs Zubix asu
Zubs Zubix asu
Zubs Zubix asu
Zubs Zubix asu
Zubs Zubix asu
Zubs Zubix asu
Zubs Zubix asu
Zubs Zubix asu
Zubs Zubix asu
Zubs Zubix asu
Zubs Zubix asu
Zubs Zubix asu
Zubs Zubix asu
Zubs Zubix asu
Zubs Zubix asu
Zubs Zubix asu
Zubs Zubix asu
Zubs Zubix asu
Zubs Zubix asu
Zubs Zubix asu
Zubs Zubix asu
Zubs Zubix asu
Zubs Zubix asu
Zubs Zubix asu
Zubs Zubix asu
Zubs Zubix asu
Zubs Zubix asu
Zubs Zubix asu
Zubs Zubix asu
Zubs Zubix asu
Zubs Zubix asu
Zubs Zubix asu
Zubs Zubix asu
Zubs Zubix asu
Zubs Zubix asu
Zubs Zubix asu
Zubs Zubix asu
Zubs Zubix asu
Zubs Zubix asu
Zubs Zubix asu
Zubs Zubix asu
Zubs Zubix asu
Zubs Zubix asu
Zubs Zubix asu
Zubs Zubix asu
Zubs Zubix asu
Zubs Zubix asu
Zubs Zubix asu
Zubs Zubix asu
Zubs Zubix asu
Zubs Zubix asu
Zubs Zubix asu
Zubs Zubix asu
Zubs Zubix asu
Zubs Zubix asu
Zubs Zubix asu
Zubs Zubix asu
Zubs Zubix asu
Zubs Zubix asu
Zubs Zubix asu
Zubs Zubix asu
Zubs Zubix asu
Zubs Zubix asu
Zubs Zubix asu
Zubs Zubix asu
Zubs Zubix asu
Zubs Zubix asu
Zubs Zubix asu
Zubs Zubix asu
Zubs Zubix asu
Zubs Zubix asu
Zubs Zubix asu
Zubs Zubix asu
Zubs Zubix asu
Zubs Zubix asu
Zubs Zubix asu
Zubs Zubix asu
Zubs Zubix asu
Zubs Zubix asu
Zubs Zubix asu
Zubs Zubix asu
Zubs Zubix asu
Zubs Zubix asu
Zubs Zubix asu
Zubs Zubix asu
Zubs Zubix asu
Zubs Zubix asu
Zubs Zubix asu
Zubs Zubix asu
Zubs Zubix asu
Zubs Zubix asu
Zubs Zubix asu
Zubs Zubix asu
Zubs Zubix asu
Zubs Zubix asu
Zubs Zubix asu
Zubs Zubix asu
Zubs Zubix asu
Zubs Zubix asu
Zubs Zubix asu
Zubs Zubix asu
Zubs Zubix asu
Zubs Zubix asu
Zubs Zubix asu
Zubs Zubix asu
Zubs Zubix asu
Zubs Zubix asu
Zubs Zubix asu
Zubs Zubix asu
Zubs Zubix asu
Zubs Zubix asu
Zubs Zubix asu
Zubs Zubix asu
Zubs Zubix asu
Zubs Zubix asu
Zubs Zubix asu
Zubs Zubix asu
Zubs Zubix asu
Zubs Zubix asu
Zubs Zubix asu
Zubs Zubix asu
Zubs Zubix asu
Zubs Zubix asu
Zubs Zubix asu
Zubs Zubix asu
Zubs Zubix asu
Zubs Zubix asu
Zubs Zubix asu
Zubs Zubix asu
Zubs Zubix asu
Zubs Zubix asu
Zubs Zubix asu
Zubs Zubix asu
Zubs Zubix asu
Zubs Zubix asu
Zubs Zubix asu
Zubs Zubix asu
Zubs Zubix asu
Zubs Zubix asu
Zubs Zubix asu
Zubs Zubix asu
Zubs Zubix asu
Zubs Zubix asu
Zubs Zubix asu
Zubs Zubix asu
Zubs Zubix asu
Zubs Zubix asu
Zubs Zubix asu
Zubs Zubix asu
Zubs Zubix asu
Zubs Zubix asu
Zubs Zubix asu
Zubs Zubix asu
Zubs Zubix asu
Zubs Zubix asu
Zubs Zubix asu
Zubs Zubix asu
Zubs Zubix asu
Zubs Zubix asu
Zubs Zubix asu
Zubs Zubix asu
Zubs Zubix asu
Zubs Zubix asu
Zubs Zubix asu
Zubs Zubix asu
Zubs Zubix asu
Zubs Zubix asu
Zubs Zubix asu
Zubs Zubix asu
Zubs Zubix asu
Zubs Zubix asu
Zubs Zubix asu
Zubs Zubix asu
Zubs Zubix asu
Zubs Zubix asu
Zubs Zubix asu
Zubs Zubix asu
Zubs Zubix asu
Zubs Zubix asu
Zubs Zubix asu
Zubs Zubix asu
Zubs Zubix asu
Zubs Zubix asu
Zubs Zubix asu
Zubs Zubix asu
Zubs Zubix asu
Zubs Zubix asu
Zubs Zubix asu
Zubs Zubix asu
Zubs Zubix asu
Zubs Zubix asu
Zubs Zubix asu
Zubs Zubix asu
Zubs Zubix asu
Zubs Zubix asu
Zubs Zubix asu
Zubs Zubix asu
Zubs Zubix asu
Zubs Zubix asu
Zubs Zubix asu
Zubs Zubix asu
Zubs Zubix asu
Zubs Zubix asu
Zubs Zubix asu
Zubs Zubix asu
Zubs Zubix asu
Zubs Zubix asu
Zubs Zubix asu
Zubs Zubix asu
Zubs Zubix asu
Zubs Zubix asu
Zubs Zubix asu
Zubs Zubix asu
Zubs Zubix asu
Zubs Zubix asu
Zubs Zubix asu
Zubs Zubix asu
Zubs Zubix asu
Zubs Zubix asu
Zubs Zubix asu
Zubs Zubix asu
Zubs Zubix asu
Zubs Zubix asu
Zubs Zubix asu
Zubs Zubix asu
Zubs Zubix asu
Zubs Zubix asu
Zubs Zubix asu
Zubs Zubix asu
Zubs Zubix asu
Zubs Zubix asu
Zubs Zubix asu
Zubs Zubix asu
Zubs Zubix asu
Zubs Zubix asu
Zubs Zubix asu
Zubs Zubix asu
Zubs Zubix asu
Zubs Zubix asu
Zubs Zubix asu
Zubs Zubix asu
Zubs Zubix asu
Zubs Zubix asu
Zubs Zubix asu
Zubs Zubix asu
Zubs Zubix asu
Zubs Zubix asu
Zubs Zubix asu
Zubs Zubix asu
Zubs Zubix asu
Zubs Zubix asu
Zubs Zubix asu
Zubs Zubix asu
Zubs Zubix asu
Zubs Zubix asu
Zubs Zubix asu
Zubs Zubix asu
Zubs Zubix asu
Zubs Zubix asu
Zubs Zubix asu
Zubs Zubix asu
Zubs Zubix asu
Zubs Zubix asu
Zubs Zubix asu
Zubs Zubix asu
Zubs Zubix asu
Zubs Zubix asu
Zubs Zubix asu
Zubs Zubix asu
Zubs Zubix asu
Zubs Zubix asu
Zubs Zubix asu
Zubs Zubix asu
Zubs Zubix asu
Zubs Zubix asu
Zubs Zubix asu
Zubs Zubix asu
Zubs Zubix asu
Zubs Zubix asu
Zubs Zubix asu
Zubs Zubix asu
Zubs Zubix asu
Zubs Zubix asu
Zubs Zubix asu
Zubs Zubix asu
Zubs Zubix asu
Zubs Zubix asu
Zubs Zubix asu
Zubs Zubix asu
Zubs Zubix asu
Zubs Zubix asu
Zubs Zubix asu
Zubs Zubix asu
Zubs Zubix asu
Zubs Zubix asu
Zubs Zubix asu
Zubs Zubix asu
Zubs Zubix asu
Zubs Zubix asu
Zubs Zubix asu
Zubs Zubix asu
Zubs Zubix asu
Zubs Zubix asu
Zubs Zubix asu
Zubs Zubix asu
Zubs Zubix asu
Zubs Zubix asu
Zubs Zubix asu
Zubs Zubix asu
Zubs Zubix asu
Zubs Zubix asu
Zubs Zubix asu
Zubs Zubix asu
Zubs Zubix asu
Zubs Zubix asu
Zubs Zubix asu
Zubs Zubix asu
Zubs Zubix asu
Zubs Zubix asu
Zubs Zubix asu
Zubs Zubix asu
Zubs Zubix asu
Zubs Zubix asu
Zubs Zubix asu
Zubs Zubix asu
Zubs Zubix asu
Zubs Zubix asu
Zubs Zubix asu
Zubs Zubix asu
Zubs Zubix asu
Zubs Zubix asu
Zubs Zubix asu
Zubs Zubix asu
Zubs Zubix asu
Zubs Zubix asu
Zubs Zubix asu
Zubs Zubix asu
Zubs Zubix asu
Zubs Zubix asu
Zubs Zubix asu
Zubs Zubix asu
Zubs Zubix asu
Zubs Zubix asu
Zubs Zubix asu
Zubs Zubix asu
Zubs Zubix asu
Zubs Zubix asu
Zubs Zubix asu
Zubs Zubix asu
Zubs Zubix asu
Zubs Zubix asu
Zubs Zubix asu
Zubs Zubix asu
Zubs Zubix asu
Zubs Zubix asu
Zubs Zubix asu
Zubs Zubix asu
Zubs Zubix asu
Zubs Zubix asu
Zubs Zubix asu
Zubs Zubix asu
Zubs Zubix asu
Zubs Zubix asu
Zubs Zubix asu
Zubs Zubix asu
Zubs Zubix asu
Zubs Zubix asu
Zubs Zubix asu
Zubs Zubix asu
Zubs Zubix asu
Zubs Zubix asu
Zubs Zubix asu
Zubs Zubix asu
Zubs Zubix asu
Zubs Zubix asu
Zubs Zubix asu