By the time a child becomes a regular student, it usually has already begun its adventure with learning and education in the kindergarten, and even earlier in the nursery.
Every parent is pleased with this fact and attentively participates in the child's first struggles with these new situations, so it is all the more gratifying when the kid completes one of these important stages in its life – for this occasion nurseries and kindergartens prepare colorful ceremonies in which young children participate in gala outfits. More often, these are special clothes, such as a children's graduation cap and gown.
Nursery graduation gowns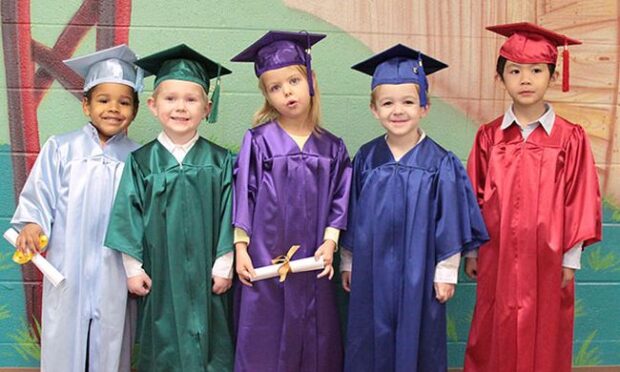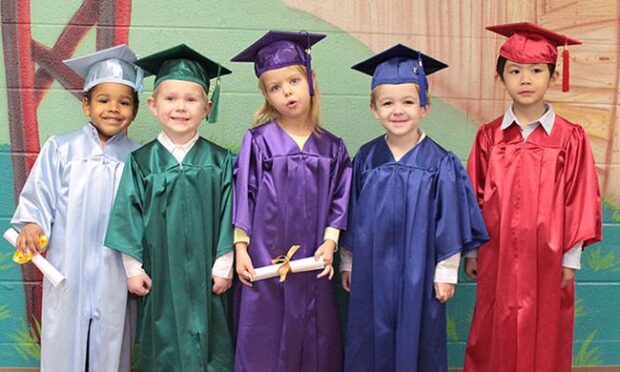 Graduation from the nursery is an important event not only for the little graduate, but also for the teachers of these institutions and, above all, for the parents themselves. Choosing appropriate and uniform outfits for the occasion raises the importance of the event even more and makes the photo of this period special for the whole family. Graduation from the nursery means that the child is moving on to the next important stage of learning – kindergarten. A special children's gown is a great culmination of this period, and uniform outfits will also prevent any child from standing out because of its costume. Moreover, gowns also increase the prestige of the institution itself and have a positive impact on its image, which will also be appreciated by the parents.
Nursery graduation gowns are sewn in imitation of those worn by university graduates – it is a beautiful and unique tradition of top universities around the world that has been preserved for centuries. It's also a convenience for the parent, who doesn't have to worry about completing a gala outfit for the child's nursery graduation. Nursery graduation gowns can have a very timeless look, i.e., consist of a longer and loose robe, which the child wears on top of its clothes, and a special cap. The color and accessories of such a gala outfit are a completely individual matter.
Unique children's graduation gown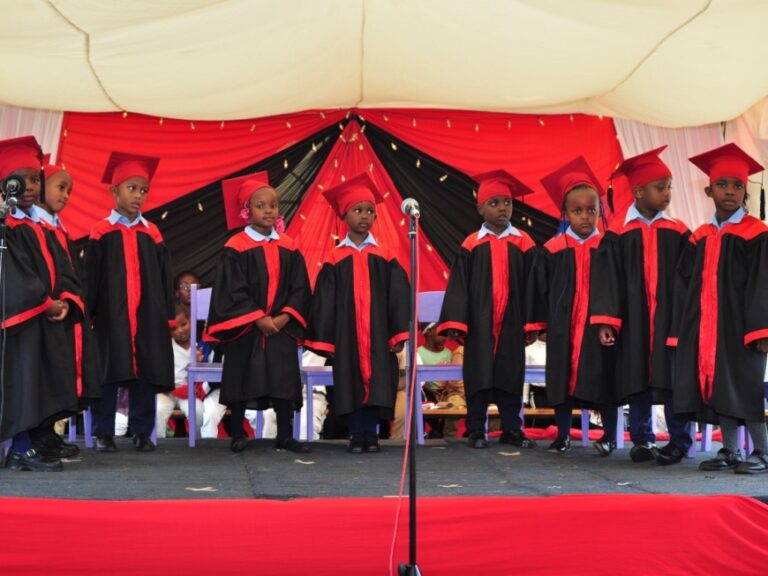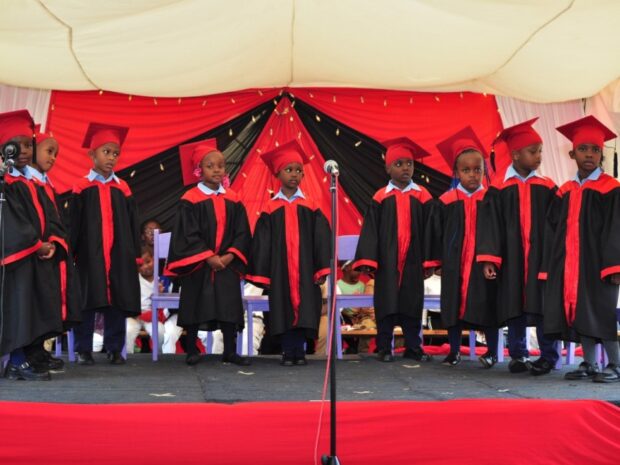 Children's graduation cap and gown will work equally well at any subsequent level of education, such as the graduation from kindergarten or elementary school. These outfits can display a universal color scheme or, for example, refer to the colors of the school flag. They are sewn from high-quality materials that are comfortable to wear, as well as easy to maintain, and thus can be reused again and again in subsequent years. The material fits well on any figure and the simple cut suits any child.
Such gala outfits consist of two important elements – the child's graduation cap and graduation gown. They can be kept in the same color scheme or arranged in contrasting colors – this is a completely individual choice. Such a solution makes children feel even more fully that they belong to this community, and prevents any child to stand out from the rest. Certainly, the children will also enjoy them, as they will feel the solemnity of this celebration.
Graduation gowns for nursery, kindergarten or elementary school graduates can be conveniently ordered to suit the individual needs and preferences of each institution. In this way, they will also become a trademark of the nursery or kindergarten, which will positively affect the image of the institution and raise its rank. They can be used repeatedly and you don't have to worry about damaging them – high quality materials and precise workmanship guarantee this.