Many people love online gaming and even have it as their hobby. It is not surprising as online gaming has become pretty comfortable and easy. The best part is one can easily play free of charge. With this, you have a lot of resources to master the art without payment. This is a luxury not available with Land casinos.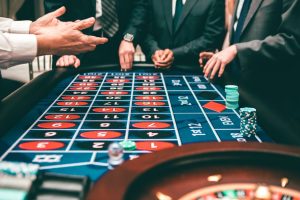 It is, however, important to play in a safe casino to avoid being a victim of scammers and fraud. This is not surprising as the online space is littered with many cases of scammers and fraudulent users. Hackers are on the loose, and many people have been victims in which their financial information and private details were compromised.
This makes it essential to understand the rules of safe gaming and sports online to avoid being a victim. This article aims to explore a series of ways in which you can enjoy online gaming without sacrificing your details to fraudsters. As a result, here are five safety tips for online gaming and sports:
Make Sure to Always Read the Terms and Conditions
A large percentage of people do not read the terms and conditions of online casinos before accepting. Many people even make jokes about not reading the terms and conditions. People only accept it, not knowing that the joke is on them if any vital information is embedded. 
There are terms and conditions you need to agree to before you can play. It is in your best interest to know what you agree to before giving your consent. This is especially important if you need to enter your financial information like banking details, credit card information, etc. 
Check out if there are hidden fees, reasons you might forfeit your winnings, limits for deposits and withdrawals, all information essential to the bonus. You also need to know the duration that it will take your earnings to get to your account. Watch out for offers you need to pay before withdrawing your bonus and the requirement for the odds calculator. 
Above all, watch out for any red flags before committing to any casino. With this, you can avoid surprises down the line as you commit to the online sport.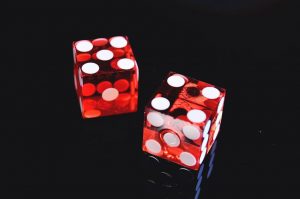 Avoid Software like the plague.
One way scammers get hold of your information is by installing software that harvests information on your PC. They look for any means to obtain such software installed, and this happens through various means. This makes it essential to limit software installation, especially from random pages online. 
Trusted and reputable online games have sophisticated technologies that allow users to play their favorite games with their internet browser. Some even make it easy to use mobile phone browsers to play, which is a better option than downloading and installing software on your PC or mobile phone. This is one of the features you should look for before selecting an online sport to commit to. 
Downloading files or software makes your PC vulnerable to malware and viruses. If you are not confident of the casino's reputation and do not have ironclad security (antivirus), make sure you do not risk downloading any software.
Further, if you want to online earn through mobiles app then you can also earn money from the snack video app.
Watch out for SSL encryption.
You want to be as safe as possible in any online casino you are using. As a result, you need to checkout for a lock symbol next to the URL of the casino. This is a guarantee that the webpage uses SSL encryption. With SSL encryption, you have a secure channel with which you can transmit confidential information with a low tendency for compromising the data. It is essential to enter your social security number, credit card details, or other financial information. 
With this, make sure you double-check and be sure of the lock symbol before committing to any online gaming site or going as far as giving your personal information, let alone your financial details. Don't be carried away by the certified badge alone, but the lock symbol. The lock is like an attestation that the website is SSL secured. 
Carefully Consider the Payment Method 
In the choice of your payment method, you should only go with the most secure and convenient. In other words, use a credit card provider or bank that has a sure and long history of rescuing victims of financial and identity fraud. With such, you can enter your bank details as you are confident there will be some help should there be fraud or financial theft. 
However, if you do not know how well your financial provider (bank or credit card) handles fraud cases, you are better off not entering your financial details. Consider using an e-wallet service instead. With this, you will be able to keep what you want to spend on gambling without worrying about your entire funds disappearing.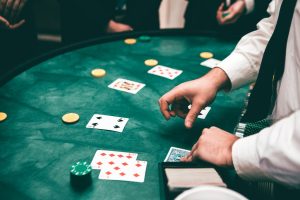 Check out the Customer Service
Since everything you are doing is online, it is essential to have a rescue system in case of any issue. The availability of a customer service team that is willing and able to help is necessary. This is one of the hallmarks of reputable online casinos and gaming centers, and it should guide your choice. 
As a result, make sure to know the reliability of their customer service before committing. You want full customer service that will bail you out in case of any issue. Here are attributes to look for in selecting a customer service:
They should be available through different methods like emails, chatbots, phone lines, etc. 

They should be swift to respond to inquiries and solve any issue without unnecessary delay.

Their services should be around the clock. This will allow them to take care of players located in a different time zone.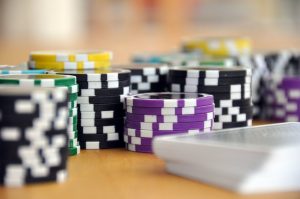 Conclusion 
While you want to enjoy your online games and casinos, you need to be careful and stay safe. In the end, it comes down to learning the rules to stay safe. This article has discussed five helpful tips to stay safe and avoid being a victim of fraud. Make sure to abide by them, and it will go a long way to keep you safe.